Event Information
Location
Collective Campus
Level 1, 20 Queen Street
Melbourne, Vic 3000
Australia
Description

Each Masterclass from 6:00 PM - 8:30 PM and requires a laptop to work through the relevant software and platforms.
Unlock the potential in 4 of the essential digital marketing tools - Facebook Advertising, Adwords, Google Analytics and SEO. Although confusing to learn, these tools can dramatically change the trajectory of any business.
Our digital marketing masterclass series will take in-depth looks at all four of these tools. Taught by seasoned digital marketing agency veterans, our masterclasses will make sure you'll feel at home right away, no matter what your digital marketing goals are.
Facebook Advertising - 5/11/2015
With over 1.23 billion users and comprehensive targeting abilities, there is no audience you can't reach with Facebook. Learn tried and true Facebook advertising strategy, gain a rich understanding for which metrics and data to track, and understand how to continually optimise your ads through A/B split testing and more.
Adwords - 9/11/2015
Putting your business out where customers need them the most is a powerful marketing strategy when executed right. Learn how to navigate the AdWords interface, understand how to track conversions, and how to squeeze every dollar out of advertising spend to maximise your returns through advanced bidding strategies and delivery techniques.
SEO - 11/11/2015
If done right, SEO is the gift that keeps on giving. However, optimising your website is a complicated process that takes a lot of time and work. Learn the fundamentals of what actually ranks your site, the best onsite optimisation processes, industry best practices and efficient link building strategies that will boost your website's position
Google Analytics - 16/11/2015
Digital Marketing is all about data. When it comes to websites, there is no better tool than Google Analytics. Our Analytics Masterclass will equip you with an understanding of how to filter your data so you only see what matters, and will teach you how to make sense and take action on data, graphs and charts presented to you.

What You Get
You will walk out of each class with new skills and knowledge which you will be able to apply in real situations.
Who Should Attend this Class?
Current or graduate marketing students (they don't teach you this stuff in university!)

Small business owners looking to run Facebook adverts themselves

Startup founders looking to build a following

Current marketing and social media managers looking to sharpen their skills

Anyone looking to improve their marketing skills
About the Instructors
Max Hertan is Director of Megaphone Marketing, a Melbourne-based digital marketing and social media agency. Megaphone Marketing is one of the highest performing digital agencies in Melbourne, regularly outperforming competitors by over 300%. Having worked with hundreds of clients big and small, Max is uniquely positioned to providing you with comprehensive knowledge, tricks and tips that will drive your business.
Alex Avery is a veteran Inbound Marketer and Web Analyst. With a career spanning three decades at leading technology providers and agencies, Alex has also previously facilitated digital marketing courses for organisations such as General Assembly. He's worked with the largest online businesses in Australia, blue chip brands and world leading technology businesses spanning: analytics, e-commerce Search Engine Marketing, Display, Video, Email, Mobile and Social Media Marketing.
Alex has had responsibility over million dollar media budgets; launched one of the largest Social Media Marketing platforms in Australia; driven multi-national and multi-lingual campaigns; across a diverse range of industries, products and services; and maintain my skillset through constant professional development and implementation of best of breed strategies.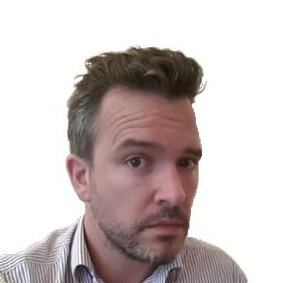 LEARN CONNECT INNOVATE

Date and time
Location
Collective Campus
Level 1, 20 Queen Street
Melbourne, Vic 3000
Australia