Description
City of Parramatta Council, in partnership with the Western Sydney Business Centre, is offering the Small Business Workshop Series; a program of workshops designed to guide those interested in starting, developing or growing a small business in the Parramatta Local Government Area.
Workshops are delivered as stand-alone sessions, allowing participants to select which topics will be most beneficial to them and their businesses.

---
The Contracts and Legal Matters course is essential to ensure secure development of your business, and as part of any risk management strategy, a formal understanding of complex contract law is essential in today's global environment. It is important for a corporation to have a high level of contractual governance particularly in the era of e-commerce.
Gain new tools, knowledge and means to handle and develop legally astute and advantageous contracts
Implement strategies to ensure your contracts are plainly expressed and well risk-managed
Protect your interests if things go wrong in the future
Understand the force of your contractual obligations
Identify clauses that can be used to effectively manage risk
Appreciate what constitutes a good contract and why
Ensure that your organisation has a high level of 'contractual governance'
Understand the contractual implications of practical e-commerce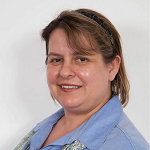 Katherine Hawes has been a practising lawyer for over 15 years, with extensive legal and training experience. She has over 20 years' experience in the legal profession either as a clerk, solicitor or barrister across all jurisdictions.
Katherine has a mixed background of education, legal and media experience. She currently lecturers in the areas of legal issues for businesses and law for non lawyers, including business law, corporations law, WHS, risk management, and legal issues for event management.
Katherine has extensive experience in designing and implementing adult education programs within the legal environment, specialising in providing legal knowledge to non lawyers. Overall excellent knowledge and experience which allows her to provide an inspirational learning experience for students.
---
Date: Thursday, 1 November, 2018
Time: 9:50am – 12:00pm
Cost: Free but bookings are essential
Location: UNE Future Campus Lecture Theatre, Level 1, 232 Church Street, Parramatta
Parking is available on-street or in the Eat Street and City Centre Car Parks.
Parramatta Transport Interchange is a 10 minute walk from the venue.
Please refer to Council's website for more information on parking.