Description
START FROM ZERO
Generating leads is hard work and takes time. It's especially difficult if you don't have clarity. But a plan changes that.
Just the action of writing the step-by-step plan will give you focus and will make digital marketing a substantially easier beast to tame.
With the right mindset, a solid digital marketing plan, a little consistency and discipline, plus a lot of effort, you can grow your business and reach your goals. Interested?
Then this course is definitely for you…
Learn how to generate more qualified leads for your business, with Landing Pages, Content Marketing, Search Engine Optimisation, Social Media and Email.
Plus take away a complete step-by-step workbook detailing exactly how you're going achieve more sales leads for your business.
In the step-by-step plan we are going to be working smarter together to produce pre-qualified sales leads for your business - no matter what product or service you sell.
Understand the 6 pillars of lead generation

Learn how to work smarter, not harder

Complete a step-by-step workbook to launch your digital marketing plan

Build a sales funnel full of pre-qualified leads
The strategies and tactics presented in this course will work for any business anywhere in the world.
What Will I Learn?
- How to generate more leads for your business online
- Understand your sales funnel and how to fill it
- Generate leads from your website
- Create and build landing pages
- Create content that attracts high quality leads and sales
- Optimise your website for search engines
- Use email to generate business leads
- Generate leads from social media
- Implement everything you've learnt with a step-by-step workbook
Who should take this course?
This workshop is for newbies and intermediate marketers/business owners that want to generate sales leads through digital marketing

This workshop is probably not for you if you're looking for more advanced tactical digital marketing methods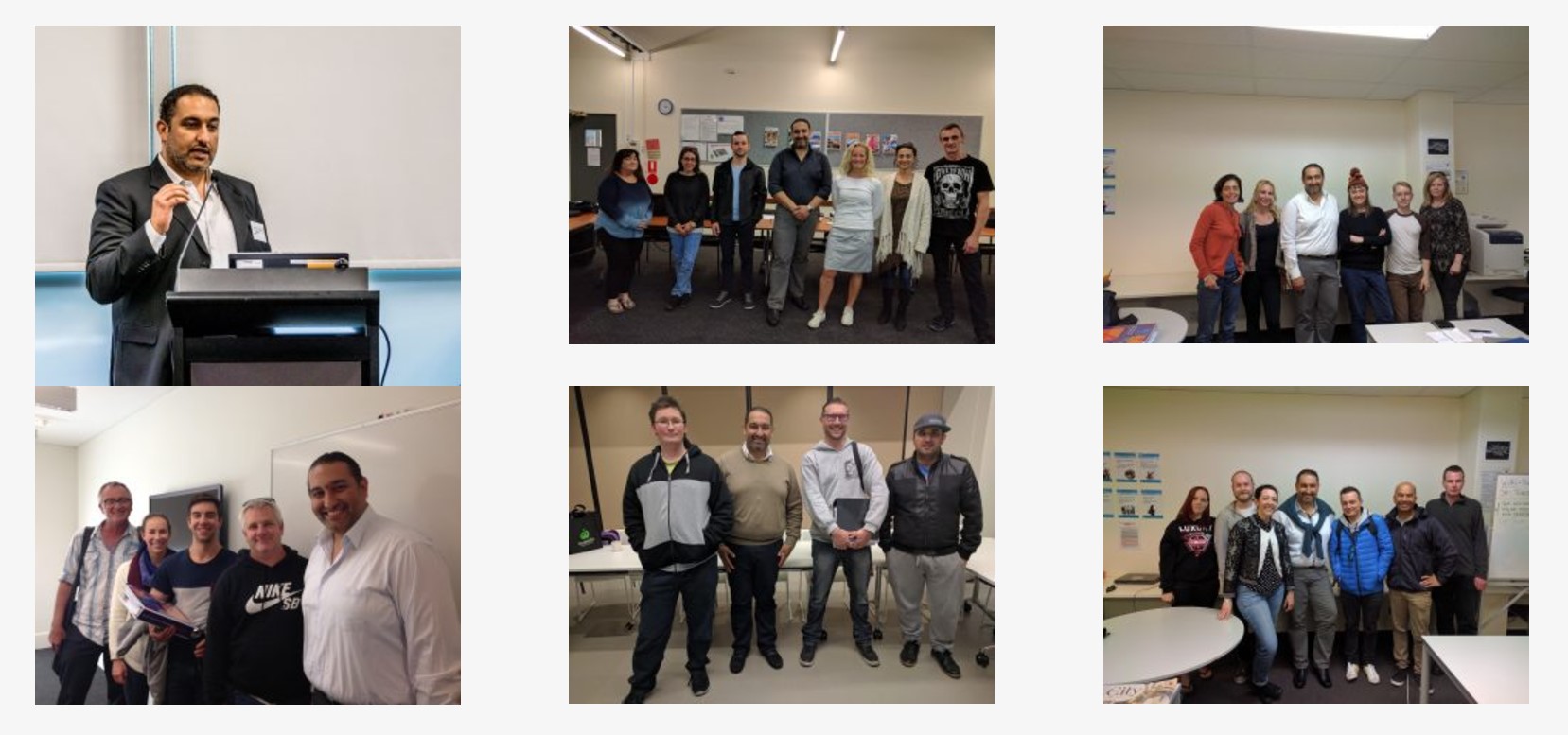 Find out more about Sam Hassan, Growth Worx's co-founder and our CTO

https://www.linkedin.com/in/samhassanau/
Book Your Seat Now