Description
This workshop "Digital Marketing Essentials" is being delivered as part of the ASBAS Digital Solutions program.
**If you have previously registered for the program and paid $55, please call MIC on (03) 94901402 or email asbas@melbourneinnovation.com.au for the unique coupon code to register for this workshop**
Meet the Facilitator: Isabelle Fennessy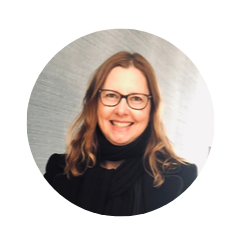 A highly skilled and experienced marketing & tourism professional, Isabelle's career within the visitor economy spans over 20 years across Europe and Australia.
She holds a graduate degree in marketing, a Masters of Tourism Management from Bournemouth University (UK) and is a graduate of the Melbourne Tourism Leadership Program (MTLP).
During the decade she worked at Visit Victoria, Isabelle has had the privilege of working with and mentoring hundreds of tourism operators across Victoria. In her last role, she managed the Product Development area as well as the International Mentoring Program.
She is the founder of Tourism Linked, a boutique marketing consulting company that specialises in assisting businesses to create remarkable visitor experiences.
"At Tourism Linked, we are passionate about helping regional operators with product development, communication strategy, digital marketing and much more via both one-on-one mentoring and small group workshops".
This Week's Topic: Digital Marketing Essentials
Prioritise digital marketing. Marketing is one of the most important ways to drive new business and communicate your customer value proposition. Done right, it can prompt a burst of activity. Done wrong, it can waste your time and money.
Your digital marketing strategy must aim for impact. This means video content, influencer marketing, SEO, staying on top of social trends, and being optimised for mobile devices. This accessible digital marketing workshop will give you the skills, tools and practical advice you need to create and execute an effective marketing strategy.
Here's a quick taste of some of the topics we'll discuss:
The difference between various online marketing channels, including social media, Google AdWords, website banners and emails
Building an effective strategy
Developing realistic goals
Optimising your campaign (or Business-As-Usual) activity to ensure you're spending your money efficiently and tapping into unexpected opportunities
This workshop is for small business owners who want to:
Learn about the various—and most effective—ways to market online
Develop their digital marketing skills
Walk away with practical knowledge and the confidence to start marketing!
Register for this workshop to learn how to use digital marketing to drive engagement and sales for your small business.
ABOUT THE ASBAS DIGITAL SOLUTIONS PROGRAM
The Australian Small Business Advisory Services (ASBAS) program provides low-cost, high-quality digital advisory services to small businesses across Victoria—and it's come to Ararat!
The program is being delivered in Ararat by Melbourne Innovation Centre in partnership with Ararat Rural City Council.
The program supports your online business needs by offering the following:
Group Workshops (like this one!)
One-on-one mentoring (2 hours)
ASBAS Digital Solutions portal
Interactive Webinars
How much will the program cost me?
The ASBAS Digital Solutions program requires a single $55 payment, which grants you full access to the above outlined components of the program.
Am I eligible?
If your business has an ABN and less than 20 employees, you are eligible for the ASBAS Digital Solutions program.
How do I sign up?
Purchase your $55 ticket to this event via this page
You will automatically be added to the ASBAS Digital Solutions portal
You will receive a "Welcome to the ASBAS Digital Solutions program" email
Follow the prompts to confirm your registration for the program
Once you are fully registered, you will be able to access a code on the ASBAS Digital Solutions portal that will enable you to sign up to the other events in the series.
We're here to help.
For more information about ASBAS Digital Solution program, visit https://asbas.melbourneinnovation.com.au, email us at asbas@melbourneinnovation.com.au or call us on (03) 9490 1402.
** BOOKINGS ARE ESSENTIAL **
This program is delivered by:
This program is proudly supported by: