Event Information
Location
PwC Adelaide
Level 11, 70 Franklin Street
Adelaide, SA 5000
Australia
Description
Digital Marketing Accelerator – program tickets
Proudly presented with our Accelerator Partner, the multi-award winning United Media Solution.
Optimise your digital marketing strategy, grow your brand and product awareness and connect with Chinese consumers. Learn about the platforms, channels and apps to reach your target audience and gain insights and techniques to market your brand to China.
Throughout the program you will:

Develop new ways of thinking about digital marketing and doing business with China
Gain an understanding of current China digital/social trends, what works and what doesn't
Scope effective marketing strategies
Gain in-depth insights as to how Chinese audiences/consumers think
Explore different China marketing strategies through case studies
Your program ticket for the Digital Marketing Accelerator includes:
---
Masterclass 1: Tuesday, 2 April 2019 (9:30 AM to 11:30 AM)
How to run effective social media campaigns for the Chinese market
---
Masterclass 2: Tuesday, 7 May 2019 (9:30 AM to 11:30 AM)
Unlocking the potential of short videos for marketing
---
Masterclass 3: Tuesday, 4 June 2019 (9:30 AM to 11:30 AM)
Developing mini programs to engage consumers
---
Finale event: Tuesday, 18 June 2019 (3:00 PM to 5:30 PM)

Bringing it all together with a bang
---
► Become an ACBC member and enjoy heavily discounted access to the Accelerator Program. Read our Membership Prospectus to learn more.

Accelerator Partner
Program Partners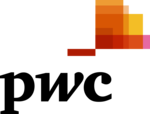 Date and time
Location
PwC Adelaide
Level 11, 70 Franklin Street
Adelaide, SA 5000
Australia
Refund policy