Digital Infrastructure & Digital CBD - Acceleration in Business & Society
College of Business and Law - Thought Leadership Webinar Series
About this event
With increased levels of digitalisation in most aspects of our lives, we are seeing changes in the way we work, live and engage with our surroundings.
Accelerated digitalisation also gives rise to a re-organisation of our economy, which is re-shaping Victoria's geography. But what does this mean for Melbourne?
The RMIT Blockchain Innovation Hub (BIH) along with the Centre for Cyber Security Research and Innovation (CCSRI) are investigating this very question through their Victorian Government funded project "Digital Infrastructure & the Digital CBD".
The project's primary outcome will generate ideas and insights to develop the future of Melbourne's CBD toward playing a pivotal role in a digital economy.
It will build a research base on how Melbourne businesses, non-profit organisations, municipalities, and policymakers can adapt to the post-COVID digital economy and directly engage the public on digital opportunities.
Sounds exciting? Come and join us!
Digital Infrastructure & Digital CBD
The College of Business and Law will be launching the project as part of our Thought Leadership Webinar Series "Digital Acceleration in Business and Society".
Join us and the BIH Co-Directors Jason Potts and Chris Berg and learn about the Digital Infrastructure & Digital CBD project, and what it means for the future of Melbourne business and society.
We are thrilled to also hear from Michael Brennan, Chair of the Australian Productivity Commission. Michael will share his industry insights and how the digital acceleration will affect productivity levels in Melbourne.
Registrations to this free event are open, secure your spot today!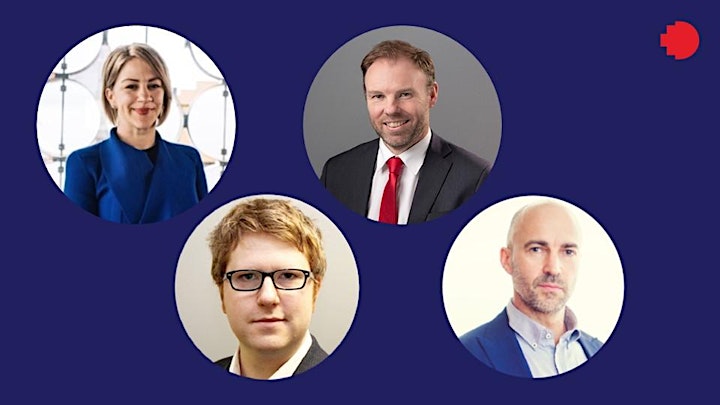 Our Speakers and Facilitators
Clare Russell - Director Research Partnerships and Initiatives at RMIT University
Michael Brennan - Chair of the Australian Productivity Commission
Chris Berg - Associate Professor and Co-director of RMIT Blockchain Innovation Hub
Jason Potts - Distinguished Professor and Co-director of the RMIT Blockchain Innovation Hub
Organiser of Digital Infrastructure & Digital CBD - Acceleration in Business & Society