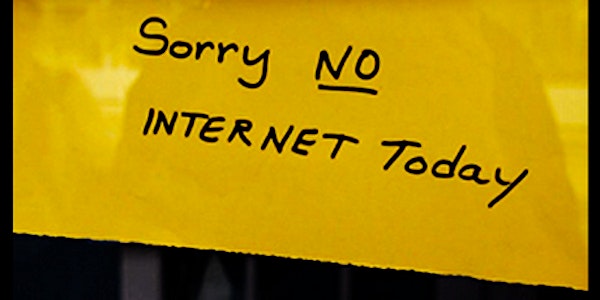 Digital inclusion - understanding, measuring, and closing the digital divid...
Event Information
Location
Cafe re-PUBLIC
26 Templeton St
Castlemaine, VIC 3450
Australia
Description
"Digital inclusion is not just about computers, the internet or even technology. It is about using technology as a channel to improve skills, to enhance quality of life, to drive education and to promote economic wellbeing across all elements of society. Digital inclusion is really about social inclusion." (source)
About
Join Chris Wilson and Adam Meehan for our first event of 2018, exploring digital inclusion, what it means for our local community, and implications for our democracy now and into the future.
Chris Wilson is the local researcher behind the Australian Digital Inclusion Index (ADII). He will be presenting his work on defining and measuring digital inclusion as an empirical basis for developing policy interventions. He will argue that while a lack of internet access has long been a measure to inspire policy work and should remain so, it alone does not adequately capture digital disadvantage. This is why the ADII also looks at affordability and skills. While by no means perfect, the ADII does draw on the most comprehensive dataset we have in Australia and raises questions about what constitutes digital inclusion and the desirability of more nuanced interventions.
Following Chris we will hear from local technology enthusiast Adam Meehan who will explore online media, information and government services, and digital political engagement tools, and the implications of digital inclusion on the democratic agency of indiviuals who haven't yet fully realised their online potential. We will discuss "who we are at risk of leaving behind as we take further steps in technology enabled government and information services and digital democracy?" and "what can we do to ensure to ensure that no-one is left behind in Mt Alexander Shire and surrounds?".
Recommended reading and viewing
Read up on the Australian Digital Inclusion Index:
GoDigi's Year of Digital Inclusion
Internet Access & Affordability
Digital government
Event details
Food & drink: We will have the staff take our dinner order at 7.30pm at the table ($25 for two courses or order from the standard menu). People are welcome to arrive any time from 7pm, grab a drink, and have a yarn before we start.
RSVP: Maximum 16 people, RSVP by February 12th.

Location: Cafe re-PUBLIC (back room), 26 Templeton St, Castlemaine.
Cancellations: If you order a ticket and have a change of plans, please cancel your ticket via Eventbrite or contact Lexi on info@democracy4dinner.org.
Date and time
Location
Cafe re-PUBLIC
26 Templeton St
Castlemaine, VIC 3450
Australia