DIF@Hub Lunch'n'Learn: TechDiversity panel with Jacinta Carboon
Description
TechDiversity and the Australian Information Industry Association presents Jacinta Carboon, CEO Squareweave and TEDx Melbourne presenter, discussing the female economy particularly within the digital community. As businesses tap into the burgeoning female economy and change the game for women they can thrive across all levels of an organisation. Jacinta will be followed by a panel discussion by winners and sponsors of the 2017 TechDiversity Awards program including Avanade, Cultural Infusion, Dattner Grant, DCC Jobs, FourPL, Seamless and Vodafone.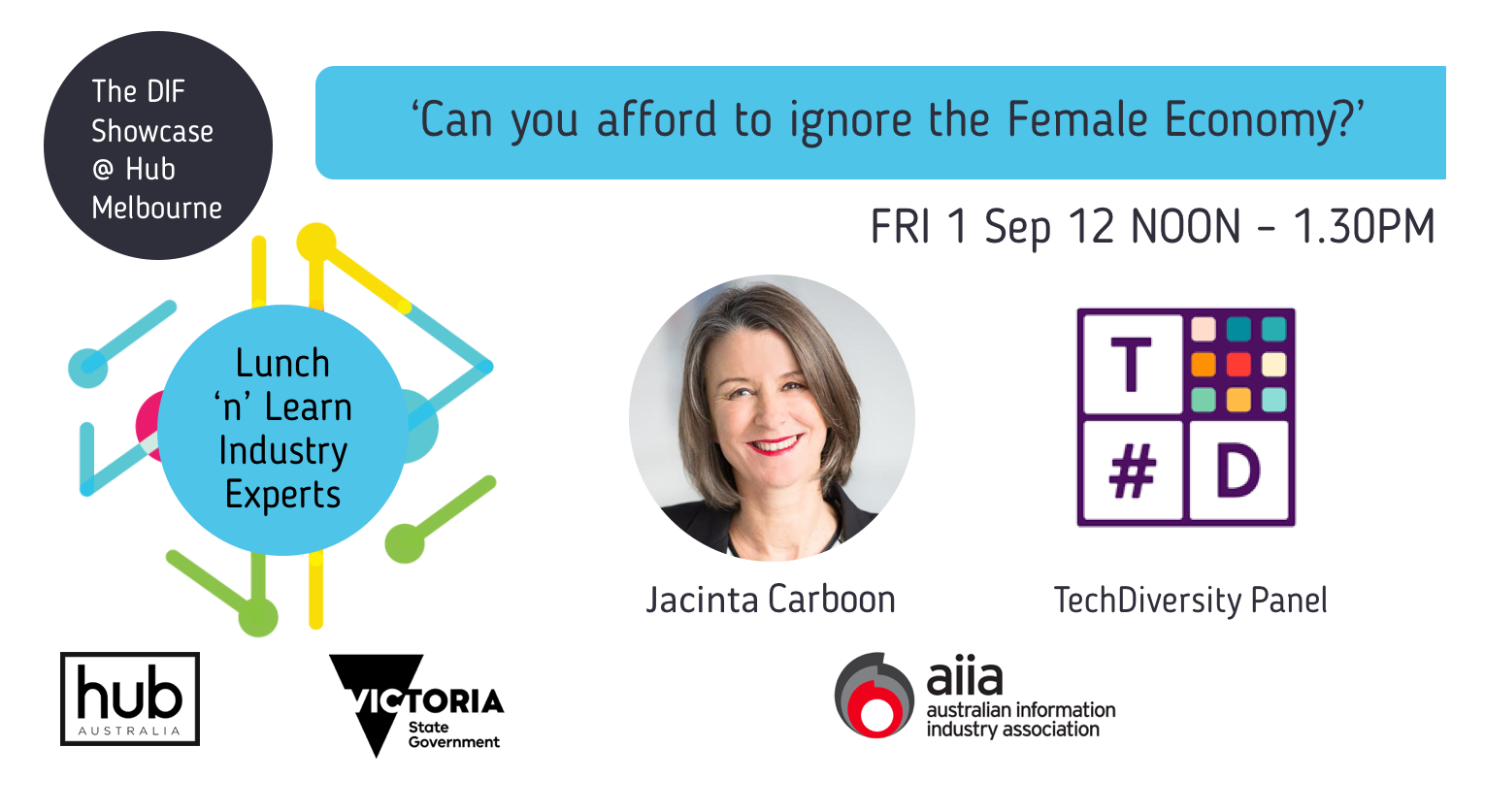 ---
Join us for other sessions in The DIF @ Hub Lunch 'n' Learn series with Industry Experts daily from 12 noon – 1.30 pm
Learn top tips, latest trends, inside info or practical guidance. From technical advice to business skills there's sure to be something for everyone.
---
Innovation Coworking Book Giveaway
Everyone who attends a session of The DIF Showcase @ Hub Melbourne gets a copy of the latest Innovation Coworking book value $30 Check out all the Innovation Coworking program across Victoria's coworking spaces here >>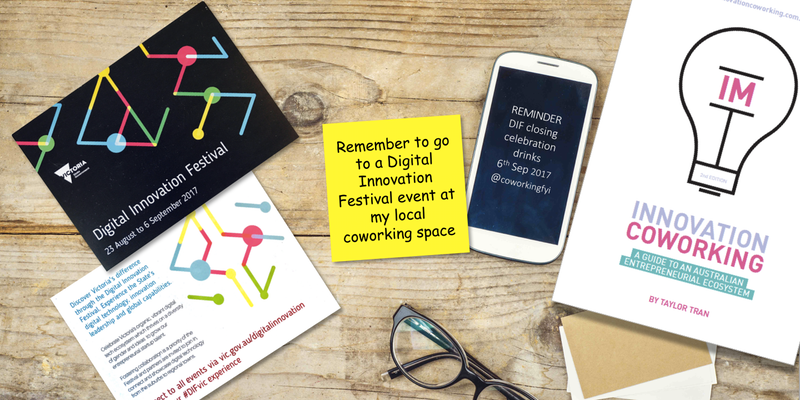 ---
TechDiversity and AIIA are pleased to present this Lunch 'n' Learn with Industry Experts session in The DIF Showcase as part of the Digital Innovation Festival Victoria. Join in and celebrate the 'Victorian Difference' that drives industry, entrepreneurs and students to not only be different but make a difference through digital technology. The Festival runs across Victoria from 23 August to 6 September.