Difficult conversations - the art and science of tough discussions
About this event
Learn how to stop avoiding the hard conversations, and how to turn difficult, awkward and uncomfortable conversations into meaningful, measured exchanges.
Hard conversations are a part of life. No one wants to be the bearer of bad news and bruise a relationship in the process. We are wired to get along with other people, and will often go to great lengths to avoid having a difficult conversation… But at what cost?
Our ability to lean into hard conversations ultimately affects our impact as leaders. It's time to understand what gets in the way of our ability to say what needs to be said, in the way we want to say it.
We need to discover a simple formula for approaching difficult conversations that builds trust, strengthens relationships and creates a common truth.
In this session, Professional People Whisperer, Anneli Blundell will explain:
» The real reason we avoid hard conversations
» The hidden benefit of speaking the truth
» The key principles needed to conquer the critical conversation.
Webinar: Difficult Conversations - the art and science of tough discussions
Tuesday, 5 April 2022
11.00 am in the ACT, NSW, Queensland, Tasmania and Victoria
10.30 am in South Australia and the Northern Territory
9.00 am In Western Australia
Introducing our guest speaker: Anneli Blundell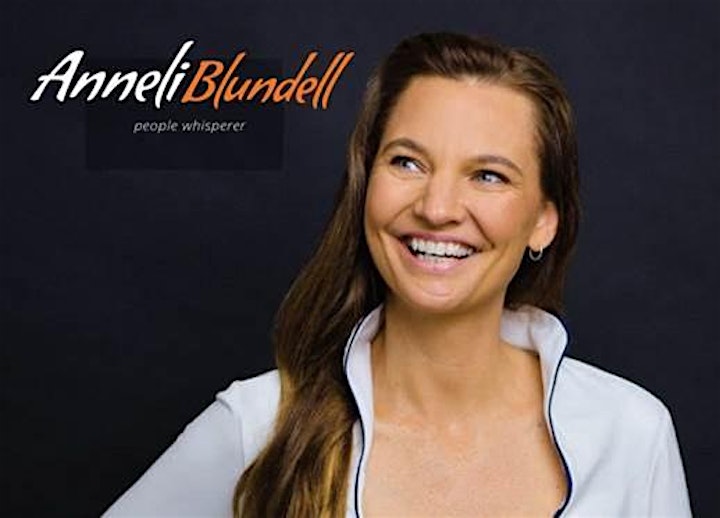 Anneli Blundell is a Professional People Whisperer. She works with leaders to increase their influence, engagement and interpersonal impact for better business results. She has a passion for decoding people and performance dynamics.
Anneli is AITD's Learning & Development Professional of the year and a Gold Stevie Award winner for Female entrepreneur of the Year. She is a sought-after speaker, mentor and leadership expert who makes the complex job of understanding why people do what they do (and how to get the best out of them), both accessible and entertaining.
Anneli is the co-author of several books on shifting human behaviour (including her recent pocketbook 'When men lead women: Navigating the facts, fears, and frustrations of gender equality as a male leader') and was a featured guest expert on the documentary series, 'Transcending the gender narrative'. She also runs a flagship masterclass called Women@Work, focused on building presence, improving visibility and strategically managing the right professional impact, in male-dominated industries.
You can connect with Anneli on LinkedIn at https://au.linkedin.com/in/anneliblundell
Follow her on Twitter @AnneliBlundell or connect via www.anneliblundell.com
About the Future Leaders Webinar series
If you're looking to boost your professional skills, get noticed or support the advancement of women in your workplace, invest 50 minutes on the first Tuesday of every month in the Women in Local Government Future Leaders Webinar Series.
Presented by Local Government Professionals Australia with the support of the Commonwealth Government's Office for Women, this series will provide practical professional skills tailored especially for women in local government and will showcase success stories from across the country.
Local Government Professionals Australia is the trusted national voice of the executive leadership of Australia's 537 councils. It advocates on behalf of local government at the national level and builds capacity in the sector through high-level events and professional development opportunities.