About this Event
The world's most celebrated football genius and the most dysfunctional city in Europe were a perfect match for each other.
Maradona was blessed on the field but cursed off it; the charismatic Argentine, quickly led Naples to their first-ever title. It was the stuff of dreams. But there was a price… Diego could do as he pleased whilst performing miracles on the pitch, but when the magic faded he became a prisoner of the city.
The third film from the Academy Award- and BAFTA-winning team behind Senna and Amy, the film is constructed from over 500 hours of never-before-seen footage from Maradona's personal archive with the full support of the man himself.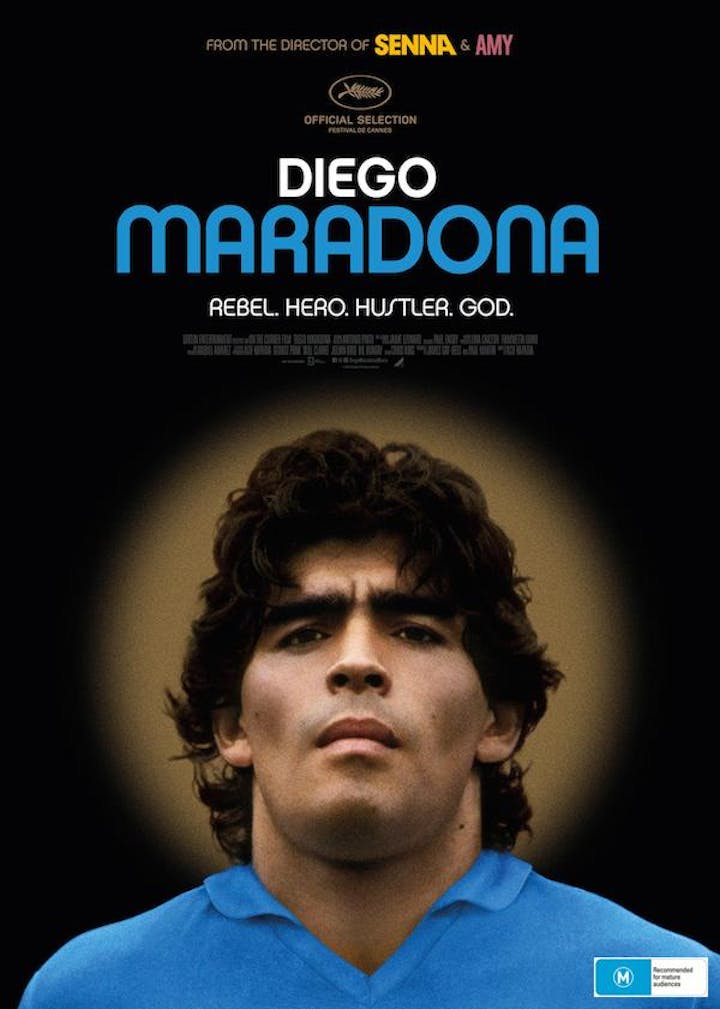 No ads or trailers!
Please note that there are no ads or trailer shown at Films For Change events. The film will start exactly at the advertised event start time.
Investment:
A portion of your ticket purchase supports the film maker! Thank you for supporting independent film making, and helping educate and build awareness :-)
Adults = $23
Concession (Students & Pensioners) = $18
How to purchase tickets:
Please note that tickets CANNOT be purchased at the venue, only online via eventbrite.
Refund policy:
* Please note that tickets are NOT refundable if you change your mind or are unable to make it on the day. Your tickets cannot be changed to another date. They may however be given to a friend to attend.
Getting there:
Please consider using sustainable transport (walk, train, bus, tram, bicycle) to travel to the venue:-)
Train/Walk: The Cinema is 3 mins walk from Adelaide train station
Parking: We recommend Wilson Parking at 189/207 Hindley St, 2 mins walk from the venue.
Accessibility:
The venue and theatre are wheelchair accessible. If you require a wheelchair spot please email us via team@filmsforchange.com.au
Enquiries:
Connect with us :-)
Subscribe to Films For Change E-Invites!
Follow Films For Change on Facebook