Description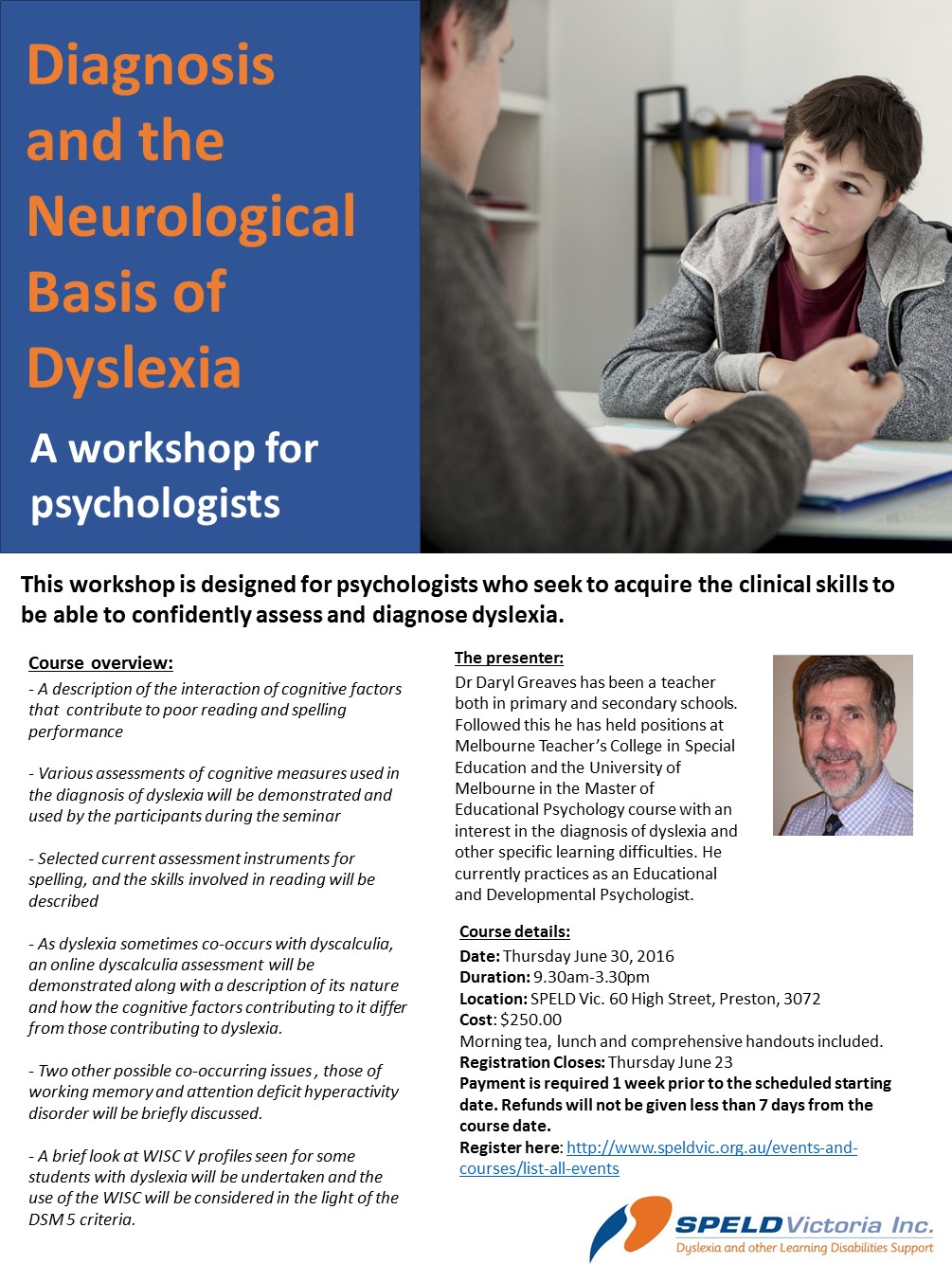 FAQs
How many people can attend this workshop?
There are 24 places available, after the event is sold out we will not be adding additional places.
My company needs to pay can I select to pay by invoice?
Yes you can, after you select number of tickets you will be redirected to a page which will ask you method of payment. You can select to be sent an invoice.
Who can attend?
Psychologists, Speech pathologists and other professionals with an interest in the diagnosis of dyslexia.