Diabetes Education and Management in an Aboriginal community : Session 2
Sales Have Ended
Registrations are closed
Thank you for registering for the "Diabetic Education and Management in an Aboriginal community" series. The sessions are recorded and will be made available on the HETI web page. We hope that you may be able to join us for future sessions. Please ask questions during the presentation on the Sli-do Link below https://www.sli.do code # 913652 A survey monkey will be sent out to participants for comment after the event. If you have a subject matter of interest and would like see as a part of HETI Education delivery please send an email on brenda.holt@health.nsw.gov.au
Sales Have Ended
Registrations are closed
Thank you for registering for the "Diabetic Education and Management in an Aboriginal community" series. The sessions are recorded and will be made available on the HETI web page. We hope that you may be able to join us for future sessions. Please ask questions during the presentation on the Sli-do Link below https://www.sli.do code # 913652 A survey monkey will be sent out to participants for comment after the event. If you have a subject matter of interest and would like see as a part of HETI Education delivery please send an email on brenda.holt@health.nsw.gov.au
Session 2: Diabetes medications in practice and case studies
About this event
Introducing the SECOND WEBCAST SESSION of the four-part series of Interprofessional Sessions focusing onType-2 Diabetes in Aboriginal communities. The webcast will explore practical strategies and evidence-based approaches to care, relevant to a wide range of health professionals with a focus on managing diabetes and medication.
Jane McDonald (Diabetes Educator) and Helene Wrightman (Pharmacist) will explore ways to overcome barriers, implementing behaviour change strategies and how the full benefit of medication adherence can lead to positive outcomes for Aboriginal people. This session will discuss communication, ways to promote medication adherence, and the importance of clinical care inclusive of local Aboriginal community who are impacted by diabetes. A case study will explore the differences between clinical targets and localized approaches for Aboriginal people and their community. This complex case study will also describe application of medication strategies, the challenges of supporting people with diabetes and multiple medical conditions. The patient care journey will be shared from the perspectives of an advanced practice pharmacist and diabetes educator.
Topics covered in this second seminar include:
Brief overview of the impact of diabetes in communities.
Pathophysiology of diabetes
Classification and prevalence of diabetes types- moving from destructive to constructive conversations.
Individualized diabetes management with appropriate medications.
How, when and what to intensify treatment.
Barriers and solutions to engagement
Case studies
LEARNING OUTCOMES:
• Understand the multifactorial complexities of diabetes.
• Understand the need for individualized diabetes treatment
• Understand the impact of diabetes on Aboriginal communities
• Understand engagement when discussing medication
GUEST SPEAKERS
Bullinah Aboriginal Health Service: Accredited Helena Wightman Consultant Pharmacy (AACPA) and Diabetes Educator Jane McDonald presenting
Session 2: Diabetes medications in practice and case studies.
1230-130pm (AEST) April wed 21st 2021
Save the Dates for the next upcoming webinars in 2021
Session 3: Gestational diabetes
1230-130pm (AEST) May wed 26th 2021
HELENE WIGHTMAN
Helene is a community and consultant pharmacist. She holds a Bachelor of Pharmacy and is a Member of the Pharmaceutical Society (MPS).Helene is accredited by the Australian Association of Consultant Pharmacy (AACPA).Helene has worked in the Northern Rivers for the past 40 years. Her journey in Aboriginal Health began12 years ago when she was asked to attend CasinoAboriginal Health Service, and six years later this also included Bullinah Aboriginal Health Service. Helene has a special interest in education particularly for the Elders. Information given in a manner which everyone can understand will filter through the generations.I will always remember the first piece of advice I was given when the journey began: "There are 3Ts: Time, Trust and Tea - It takes time to gain trust and it is often over tea".
JANE MCDONALD
Jane is a Diabetes Educator working in Bullinah Aboriginal Medical Centre and Ballina Community Health. Jane is originally from Ireland and now lives locally with her partner, three kids, two dogs and one bunny.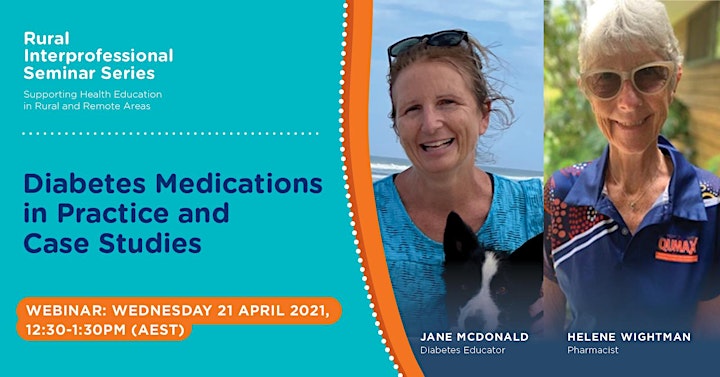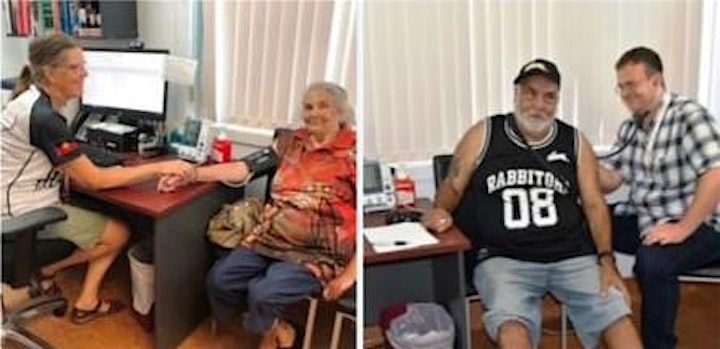 Organiser of Diabetes Education and Management in an Aboriginal community : Session 2
The Health Education and Training Institute (HETI) is a leading provider of high quality training and education to support more than 110,000 clinical and non-clinical staff, trainers, managers and leaders across the NSW health system.
Working closely with Local Health Districts and Specialty Health Networks, health professionals and other public health organization's across NSW, ensures that our programs are relevant and responsive to the needs of health professionals and patients.