About this Event
The link between diabetes and oral health is becoming more and more clear.
With the increasing amount of research linking oral health and systemic health this presentation will focus on diabetes and its effects on oral health.
Carly Luff an accredeted Diabetes Educator and Exercise Physiologist will be presenting on the impacts Diabetes has our patients lives and what we may need to consider in our daily practice when treating these patients.
Dr Jonathon Swain will focus on the connection between the mouth and the body from a periodontists perspective and look at ways we can improve our long term treatment outcomes for these patients.
Event Schedule
11am - Registration
11:15am - Ms Carly Luff - Diabetes WA
12:15pm - Lunch
1pm - Dr Jonathon Swain - Periodontist
2pm - Questions and close
CPD Hours: 2 hours
While we do our best to ensure everyones comfort, venue temperatures may vary. We suggest you bring layers to allow you to adjust your own comfort levels as needed throughout the day.
Speakers:
Ms. Carly Luff

Carly is an accredited exercise physiologist and credentialed diabetes educator. She enjoys adopting a person-centred approach to support people living with diabetes to self-manage their condition.
Dr Jonathan Swain

Jon Swain has been in Specialist Periodontal Practice for over 20 years. He practices at Taylor Rd Periodontics in Nedlands and Country WA.
His qualifications include a Masters in Dental Science in Periodontics (University of Melbourne), a Masters In Public Health (UWA). He is a member of National bodies; The Royal Australasian College of Dental Surgeons (RACDS) (Periodontics Division),The Australian and New Zealand Academy of Periodontics (ANZAP) and also a member of local societies - Australian Society of Periodontics (ASP) and Australasian Osseointegration Society (AOS). International Team for Implantology (ITI). He was until recently a council member on Dental Specialist Society of Western Australia (DSSWA) representing the specialty of PeriodonticsFor 5 years he was Course Convener in Periodontics at the University of Western Australia and had oversight of the Undergraduate and Postgraduate (specialist) training programs.
This also involved multidisciplinary interactions with orthodontics and prosthodontics. During this time at UWA, he established the implant dentistry training program and was involved in a number of research programs. This included the "SMILE" study, a NHMRC funded study investigating the link between Gum disease and Adverse Pregnancy outcome with the Department of Obstetrics and Gynecology.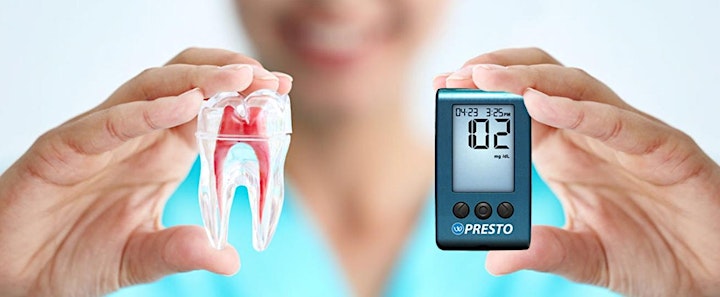 Event Regulations
DHAA Members - To obtain the discounted DHAA Ltd Membership price you are required to be a financial member of the DHAA Ltd at the time of the event.
Student Members - Student Members must be an eligible and current student member of the DHAA Ltd at the time of the event Student Membership expires June 30th following your graduation. Student Membership to the DHAA Ltd is Free.
ADOHTA/NZDTHA Members - All ADOHTA/NZDTHA members are required to show proof of membership to ADOHTA/NZDTHA please email chairwa@dhaa.info. You are required to be a current member at the time of the event to either DHAA Ltd. ADOHTA inc./NZDTHA
Dietary Requirements - We will attempt to accommodate all dietary requirements. Please send through any restrictions to chairwa@dhaa.info at least seven (7) days prior to the event.
Cancellation Policy - Ten (10) days notice must be given in writing to contactwa@dhaa.info , if you cannot attend, to receive a refund. Reimbursements will not be made after this time. Registration can be transferred to another person of the same membership status.
Photography - The DHAA reserve the right to take photographs and videos for publicity, illustration, advertising, web content and reports on events and symposia. These images will not be shared directly with any other business without prior consent. If you would prefer your image NOT be used, then please notify us in advance, in writing, of the event that you are attending to contactwa@dhaa.info