DHAA VIC - "Christmas in July" on the Mornington Peninsula

Saturday, 28 July 2018 from 8:00 am to 6:00 pm (AEST)
Event Details
Come join us on the beautiful Mornington Peninsula for a full day, seven hour CPD event "Christmas in July".
There will be six presentations with a diversity of topics, a Christmas theme luncheon, morning and afternoon tea along with wine tasting at the end of the day by a local winery. 
For the out of towners, there is accomodation at the venue with a hot buffet breakfast included if you wish to enjoy a weekend getaway. 

Speakers including;
Evelyn Boyce (8:30am - 9:30am)
DiabOH Research Project Officer, CDE

Topic: " Oral health and Diabetes"
How oral health can impact on diabetes control and diabetes management can impact on oral health
Evelyn Boyce is a credentialed diabetes educator and registered nurse. She has degrees in both science and health promotion. She works in the private and public health sectors and is involved in various diabetes projects focusing on client self-care. She is passionate about involving clients in their own management and advocating for better health services
Ms. Clare Mcnally (9:30am - 10:15am)
MPhil (Dent), GradCertHealthProm, AssocDegDH

Topic: MRONJ (medication-related ONJ): an update for the oral health therapist
Clare completed her Assoc Degree in Dental Hygiene at Curtin University in 2000. She started at The University of Sydney as a lecturer in Bachelor of Oral Health in 2006 and completed her Master of Philosophy (Dentistry) at Sydney in 2012. Clare is in the final stages of her PhD at the University of Adelaide's Adelaide Medical School and The Queen Elizabeth Hospital. Her project is titled: The oral health of hospitalised older inpatients. Clare is a Lecturer of Oral Health at The University of Melbourne, Melbourne Dental School.
Dr. Lyndall Smythe (10:45am - 12pm)
Topic: "THE DENTAL DETECTIVE" - Forensic Odontology Case Investigations. "Making dentistry not soooooo boring". 
Dr. Lyndall Smythe is a consultant forensic odontologist at the Victorian Institute of Forensic Medicine (VIFM), Adjunct Lecturer at Monash University and Lecturer at the University of Melbourne Dental School. She is the coordinator of the Clinical Forensic Odontology stream of the Masters of Forensic Medicine degree. In she teaches graduate dental students at the University of Melbourne in areas of treatment planning, clinical photography, and emergency dentistry.
 She graduated from the University of Adelaide in 2003 and branched out into a diverse range of dental practice over the last ten years. This includes remote general dentistry in the Northern Territory and working in correctional services across Australia as a dentist to some of Australia's most notorious criminals. In 2008 she became a Forensic Odontologist, studying as a post graduate at the University of Adelaide and in time attained her current position at VIFM. Areas of research include using post-mortem computed tomography to develop usable cranio-facial superimposition techniques in ID and exploring the science and psychology of visual identification within the Coronial/Forensic science context.
Dr. Sam Verco  (12pm - 1pm)
Topic: " The diagnosis and surgical treatment of defects, injuries and diseases of the facial skeleton and its associated structures."
Dr Sam Verco is a proudly Australian Oral and Maxillofacial surgeon. Having grown up in Adelaide, South Australia, he earned his Dentistry degree (BDS) at the University of Adelaide (2001), his Graduate Diploma in Oral and Maxillofacial Surgery in Melbourne (2004) and his Bachelor of Medicine and Bachelor of Surgery (MBBS) at the University of Melbourne (2007).
After completing his Oral and Maxillofacial Training in 2013, he gained experience at some of the best hospitals in the country, including the Royal Dental Hospital Melbourne, Monash Medical Centre, Royal Melbourne Hospital, Dandenong Hospital, and Austin Hospital.
Dr Verco stays abreast of advancements in Dentistry by belonging to these associations: RACDS (Royal Australasian College of Dental Surgeons), ANZAOMS (Australian and New Zealand Association of Oral and Maxillofacial Surgeons), ADA (Australian Dental Association), IAOMS (International Association Oral and Maxillofacial Surgeons) and ITI (International Team for Implantology).
Dr Verco's specialty is the diagnosis and surgical treatment of defects, injuries and diseases of the facial skeleton and its associated structures. He especially enjoys the areas of Wisdom Tooth Removal, Orthognathic Surgery, Dental Implants and Facial Trauma.
Ms. Lyn Carman  (2pm- 3:15pm)
Topic: "Managing behavioural profiles in your practice"    -  Extended DISC profiles
Lyn is a Clinical Dental Hygienist, Personal Coach and Team Strategist.
Lyn graduated from Adelaide, Dental Hygiene in 1986 and has worked in many practices in London, Qld and Adelaide, mostly in private general practice with a brief ortho appearance. Lyn has experience as a DA, Reception, Practice Manager, and practice owner. She is a clinical tutor with BDS3 and BOH3 at Adelaide Uni.
Uniquely, Lyn has firsthand experience as both an employee and employer. When she became a business owner in 2008 Lyn was the first hygienist in SA to own a practice and employ dentists and a fabulous team. Lyn is the current chair of SA DHAA and is passionate and dedicated to the Dental Profession.
Lyn is currently completing a 3 year study program on Human Behaviour and is an Certified Meta Dynamics Level 1practitioner & EDISC Behavioural Consultant. In her business, Lync Consulting, Lyn understands the important and unique role each individual brings to their practice, and the business itself. She supports individuals and practices be the best they can be with their unique vision in mind.
She will be discussing, creating a point of difference in your practice by taking it to "A level of excellence – managing personality styles."

Dr Thomas Lo (4pm - 5pm) 
Topic: Early interceptive orthodontic treatment: What should we be looking for?
Thomas completed his Bachelor of Dental Science training in 2005. After several years of working in both the public and private sector, he pursued further education in orthodontics and completed his specialist training in 2012 from the University of Melbourne. Thomas shares his clinical time between a private orthodontic specialist practice in Mentone and Frankston, as well as the Orthodontic Department of the Royal Dental Hospital of Melbourne. He is also currently involved in teaching at The University of Melbourne and La Trobe University.
Wine Tasting: (5pm - 6pm)
At the end of the seminars there will be wine tasting provided by one of the wineries here on the Mornington Peninsula. What a great way to finish off a spectacular day. 


ACCOMMODATION:
Please contact the Hotel directly to book your room, just mention you are attending the DHAA CPD Day as they have discounted rates for this event. You can stay friday and or saturday. 
Phone: 03 5973 9200
Website: https://www.brooklandsofmornington.com.au
Sponsors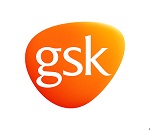 ---
Contact for this event - contactvic@dhaa.info

DHAA Members - To obtain the discounted DHAA Ltd Membership price you are required to be a member of DHAA Ltd on the date of purchase.
Student Members - Student Members must be an eligible and current student member of DHAA Ltd at the time of purchasing the ticket. Student Membership expires June 30th following your graduation. Student Membership to the DHAA Ltd is Free.
Dietary Requirements - We will attempt to accommodate all dietary requirements.  Please send through any restrictions to contactvic@dhaa.info at least seven (7) days prior to the event.
Cancellation Policy - Ten (10) days notice must be given in writing to contactvic@dhaa.info, if you cannot attend, to receive a refund. Reimbursements will not be made after this time.  Failure to advise of cancellation may result in you being invoiced for the cost of catering.  Registration can be transferred to another person of the same membership status.
Photography - DHAA Ltd reserves the right to take photographs and videos for publicity, illustration, advertising, web content, and reports on events and symposia.  These images will not be shared directly with any other business without prior consent.  If you would prefer your image NOT be used, then please notify us in advance, in writing, of the event that you are attending to contactvic@dhaa.info
When & Where

Brooklands of Mornington
99 Tanti Avenue
Mornington, VIC 3931
Australia

Saturday, 28 July 2018 from 8:00 am to 6:00 pm (AEST)
Add to my calendar
Organiser
The peak professional body representing dental hygienists and oral health therapists in Australia.