About this Event
Join the DHAA SA in supporting the Share the Dignity #itsinthebag Charity over a glass of bubbles and a delicious hot breakfast. In addition to supporting a worthy cause you have the opportunity to hear two fantastic speakers.
Alongside the 1 hour CPD there are fabulous door prizes including a registration to the March Supper.
To participate in Share the Dignity's It's In The Bag Christmas charity campaign choose a handbag in good condition that you no longer use. Then, fill it with items that would make a woman feel special - personal hygiene products and everyday luxuries which will be given to homeless women, women at risk or women experiencing domestic violence.
For more information about the campaign and to get ideas for your bag head to Share the Dignity's website.
Speakers:
Dr Cindy Dennis - Making a difference
Dr Laura Petroff - BOH to BDS and Beyond!
CPD: 1 hour non scientific
Venue Information: The event will be held in Ballroom 1
While we do our best to ensure everyone's comfort, venue temperatures may vary. We suggest you bring layers to allow you to adjust your own comfort levels as needed throughout the day.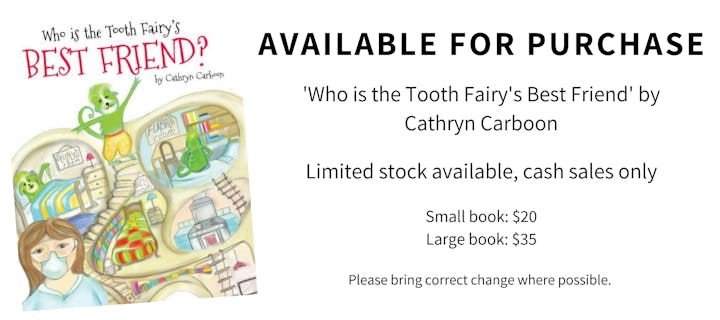 DHAA Event Regulations:
DHAA Members - To obtain the discounted DHAA Ltd Membership price you are required to be a financial member of the DHAA Ltd at the time of the event.
Student Members - Student Members must be an eligible and current student member of the DHAA Ltd at the time of the event. Student Membership expires June 30th following your graduation. Student Membership to the DHAA Ltd is Free.
ADOHTA Members - All ADOHTA members are required to show proof of membership to ADOHTA, please email contact sa@dhaa.info. You are required to be a current member at the time of the event to either DHAA Ltd or ADOHTA inc.
Dietary Requirements - We will attempt to accommodate all dietary requirements. Please send through any restrictions to contactsa@dhaa.info at least seven (7) days prior to the event.
Cancellation Policy - Ten (10) days notice must be given in writing to contactsa@dhaa.info, if you cannot attend, to receive a refund. Reimbursements will not be made after this time. Registration can be transferred to another person of the same membership status.
Photography - The DHAA reserve the right to take photographs and videos for publicity, illustration, advertising, web content and reports on events and symposia. These images will not be shared directly with any other business without prior consent. If you would prefer your image NOT be used, then please notify us in advance, in writing, of the event that you are attending to contactsa@dhaa.info