Description
DHAA SA Destination Event - Novotel Barossa Valley Resort
Make a weekend of it! Accomodation packages discount (see below)
Limited Tickets - First In, Best Dressed!
Programme:
9.00am - Registration Opens
9.30am - John Cotterill - BMS Risky Business
10.30am - Morning Tea with Trade
11.00am - Ms Suzanne Carigianis - "Work related upper limb disorders and risk factors in Dental Hygienists."
12.15pm - Oral B sponsor
12.30am - Lunch with Trade
1.30pm - Dr Peter Hell, Specialist Prosthodontist - "Implant Prosthodontics - A Hygienists Role"

3.00pm - Wine science with senior winemaker Peter Leske, Revenir Winery
4.00pm - Cheese and wine tasting
CPD: 4.5 Hours
Speakers:
John Cotterill BMS "Risky Business"
John graduated with a degree in psychology and has been working in Insurance for 10 years, utilising his analytical leanings and degree to deliver a client centred approach to insurance. The combination of the two means a robust understanding of insurance combined with a genuine care for peoples circumstances and how insurance relates to their every day life. John has a broad range of insurance experience from business to professional indemnity, cyber and intellectual property.
Synopsis:
Regular interaction with clients is a daily occurrence for Dental Hygienists and Oral Health Therapists. With this in mind, you may face situations where your clients claim an alleged breach in your professional duties. Beyond this, there are many other risks faced each day, therefore it's important to have a strong understanding of professional indemnity insurance and ways to reduce practice risk. BMS'presentation will cover examples of industry claims, ways to reduce practice risk and key aspects of the professional indemnity insurance policy, as well as other products available exclusively to DHAA members.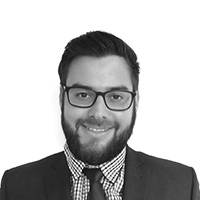 ---
Ms Suzanne Carigianis, BSc (Occupational Therapy) Certified Hand Therapist
Work related upper limb disorders and risk factors in
Dental Hygienists presented by Suzanne Caragianis (OTR, certified Hand
Therapist, full member AHTA) The aim of this talk is to summarise the
current research relating to upper limb disorders, define these disorders
and current management, identify risk factors and prevention strategies.
Early detection of injuries and prevention is the Gold standard.
Suzanne Caragianis graduated as an Occupational Therapist in 1985, 33 years ago and soon developed a passion for treating hand and upper limb injuries. Soon after graduating Suzanne went to work in burns in the UK and then onto USA to complete some hand courses. After coming back to Australia she qualified for working in the USA, where she worked for 3 years at 2 of the most eminent hand centres. She was blessed to be mentored by Dr Harold Kleinert who she returned to visit for the next 20 years! He is well known as one of the pioneers of hand surgery. Suzanne returned to Adelaide and established SA Hand Therapy 26 years ago. They now have 4 sites and a reputation as one of Australia's leading hand therapy groups and training centres. Suzanne has lectured all over the world: New Zealand, Switzerland, Canada, Turkey, USA, India and runs a Helping hands in BHUTAN program, where she has established 2 hand therapy clinics and a charity which provides Bhutan with vital medical supplies to assist in hand rehabilitation. Suzanne has a keen interest in teaching and mentoring and is also an adjunct clinical lecturer at Uni of SA. She was awarded the Founders Lecture at the Annual Australian Hand therapy Assoc conference last year which is considered one of the highest honours achievable in her professional group.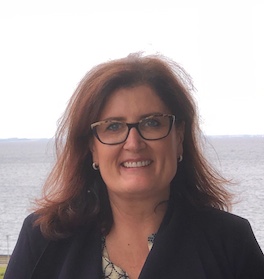 ---
Dr Peter Hell BDS (Bristol), MDSc (Prosth) (Syd), Specialist Prosthodontist
"Implant prosthodontics - A Hygienist's Role"
Peter qualified in 1991 and has been in dental practice for over 20 years. He has practiced in the UK, where he undertook postgraduate restorative training at the renowned Eastman Dental Hospital, then worked in Vietnam and New Zealand before emigrating to Australia in 2004.
Peter completed his Masters in Prosthodontics with Honours from the University of Sydney in 2007 and then worked closely with the periodontal department to further his implant surgical experience and to provide surgical and prosthodontic treatment for implant research projects. In 2006 he became a Fellow by examination of The Royal Australasian College of Dental Surgeons in the specialist stream of Prosthodontics. More recently he has been involved with the training and examination of general dentists and specialist dentists in Adelaide, Melbourne and Sydney. Peter maintains a specialist practice PH Prosthodontics in Payneham.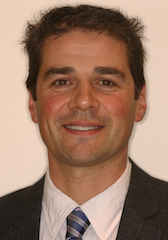 ---
Peter Leske B. App. Sc. (Oen); MBA; GAICD
Peter graduated from Roseworthy College in 1983 with a degree in Oenology. He has since held a wide variety of wine production and management positions in Australia and overseas:
Between winemaking roles, Peter spent five years as Manager of the Technical Services Group at The Australian Wine Research Institute, providing technical and problem-solving assistance and advice to winemakers across the country.
As Chief Winemaker at Nepenthe in the Adelaide Hills, he and a small team built the winery, and made the wines which established the company's excellent international reputation. He left Nepenthe to assist the South Australian Wine Industry Association with environmental issues such as drought and climate change… the sorts of thing one can readily fix in an afternoon…
Peter completed an MBA in 1988 and in 2007, he launched his own wine label: La Linea; Peter's current principal activity is making wine for a range of super-premium producers in the Adelaide Hills, McLaren Vale, and the Clare Valley. Much of this happens at Revenir Winemaking (located in the former Nepenthe winery at Lenswood), which Peter and his long-suffering wife Kathy bought in 2011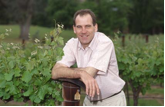 ---
Thank you to our fabulous sponsors for supporting this event!

---
Accommodation Package Specials available for delegates
Self Book Cancellation policy applies: 14 days notice is required for cancellation. Any cancellations within 14 days will be charged the full amount.
Delegates will make their own booking arrangements directly with the resort; any cancellation of accommodation will be the responsibility of the individual delegate. A credit card will be required for each individual booking,
Things to do in the Barossa:
The Cellar Kitchen Restaurant and Bar
Endota spa
Tasting Room and regional food larder
18-hole Tanunda Pines Golf Course
Outdoor heated swimming pool
Two synthetic grass tennis courts
Basketball court
Volleyball court
Gymnasium
Giant chessboard
Walking and jogging tracks
Bike hire to explore the Jack Bobridge Cycling Track
---
Contact for this event - chairsa@dhaa.info
DHAA Members - To obtain the discounted DHAA Ltd Membership price you are required to be a financial member of the DHAA Ltd on the date of purchase.
Student Members - Student Members must be an eligible and current student member of the DHAA Ltd at the time of purchasing the ticket. Student Membership expires June 30th following your graduation. Student Membership to the DHAA Ltd is Free.
Dietry Requirements - We will attempt to accommodate all dietry requirements. Please send through any restrictions to chairsa@dhaa.info at least seven (7) days prior to the event.

Cancellation Policy - Ten (10) days notice must be given in writing to chairsa@dhaa.info , if you cannot attend, to receive a refund. Reimbursements will not be made after this time. Failure to advise of cancellation may result in you being invoiced for the cost of catering. Registration can be transferred to another person of the same membership status.
Photography - The DHAA reserve the right to take photographs and videos for publicity, illustration, advertising, web content and reports on events and symposia. These images will not be shared directly with any other business without prior consent. If you would prefer your image NOT be used, then please notify us in advance, in writing, of the event that you are attending to chairsa@dhaa.info