Description
Destination Event DHAA SA - Barossa Valley Wine Region
Make a weekend of it!
Limited Tickets - First In, Best Dressed!
When: Saturday 11th August, 2018
Where: Barossa Valley
Time: 9.00am - 4.00pm
CPD:
Programme - Full Day of Speakers TBC - Morning Tea, Lunch and Wine Tasting
Speaker: Shamus Breen - BMS "Risky Business" - 1 hour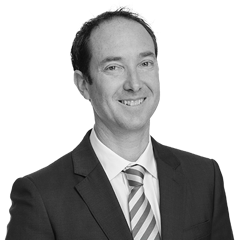 Shamus is the Managing Director of the Australian Affinity office. Shamus has more than 20 years of industry experience, having served senior roles at two of the major international brokers in the affinity and healthcare sectors. His passion for creating meaningful member value for associations and its members has seen him focus on this industry throughout his career as an insurance broker.
Synopsis:
Regular interaction with clients is a daily occurrence for Dental Hygienists and Oral Health Therapists. With this in mind, you may face situations where your clients claim an alleged breach in your professional duties. Beyond this, there are many other risks faced each day, therefore it's important to have a strong understanding of professional indemnity insurance and ways to reduce practice risk. BMS'presentation will cover examples of industry claims, ways to reduce practice risk and key aspects of the professional indemnity insurance policy, as well as other products available exclusively to DHAA members.

Contact for this event - chairsa@dhaa.info
DHAA Members - To obtain the discounted DHAA Ltd Mebership pice you are required to be a financial member of the DHAA Ltd on the date of purchase.
Student Members - Student Members must be an eligible and current student member of the DHAA Ltd at the time of purchasing the ticket. Student Membership expires June 30th following your graduation. Student Membership to the DHAA Ltd is Free.
Dietry Requirements - We will attempt to accommodate all dietry requirements. Please send through any restrictions to chairsa@dhaa.info at least seven (7) days prior to the event.

Cancellation Policy - Seven (7) days notice must be given in writing to chairsa@dhaa.info , if you cannot attend, to receive a refund. Reimbursements will not be made after this time. Failure to advise of cancellation may result in you being invoiced for the cost of catering. Registration can be transferred to another person of the same membership status.
Photography - The DHAA reserve the right to take photographs and videos for publicity, illustration, advertising, web content and reports on events and symposia. These images will not be shared directly with any other business without prior consent. If you would prefer your image NOT be used, then please notify us in advance, in writing, of the event that you are attending to chairsa@dhaa.info