DHAA ACT - Modern Concepts in Periodontal Therapy & Implant Maintenance
Description
DHAA ACT invites you to join us for the day, generously sponsored by EMS.
Topic: Modern Concepts in Periodontal Therapy & Implant Maintenance 2018
Speaker: Dr Sal Shahidi BMedSc, BDent (Hons), FRACDS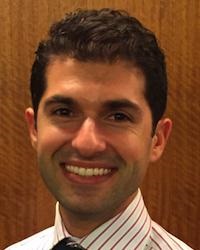 Dr Sal Shahidi graduated with a Bachelor of Medical Science before obtaining his Bachelor of Dentistry with Honours from the University of Sydney. He holds a Fellowship with the Royal Australasian College of Dental Surgeons and is currently undertaking a Doctor of Clinical Dentistry in Periodontics. Dr Shahidi has been working in private practice since 2006 and has also been involved in teaching in the undergraduate program within the discipline of Oral Surgery and Periodontics. He is a member of the Australian and New Zealand Academy of Periodontists and the International Team for Implantology.
CPD Hours: 4 hrs clinical/scientific
Registration: from 8.30am
OUTLINE: This CPD course will provide a lecture component followed by a hands on workshop focused on recent advances in periodontal therapy which have influenced our management of Periodontitis and Periimplant diseases. Participants will be encouraged to develop their clinical knowledge and assessment skills; learning how to identify potential problems before they occur and increase patient comfort and clinical efficiency. Participants will also discover Guided Biofilm Therapy and learn why it integrates with the modern concept of preventive and minimally-invasive dentistry. There will be a hands on workshop to build clinical know-how in using different techniques and to give participants an opportunity to trial AIRFLOW® and PIEZON® 'No Pain' technologies on each other in a clinical setting.

KEY TOPICS:
Clinical treatment protocols - non-surgical and surgical
Modern advances with insights on air polishing and ultrasonic technologies for biofilm removal
Introduction to Guided Biofilm Therapy
How to best care for implants for your patients
Prevention and treatment of peri-implant diseases
How to correctly utilise ultrasonic and air polishing devices

Morning tea and lunch provided
Contact for this event -contactact@dhaa.info
DHAA Members - To obtain the discounted DHAA Ltd Membership price you are required to be a member of DHAA Ltd on the date of purchase.
Dietary Requirements - We will attempt to accommodate all dietary requirements. Please send through any restrictions to contactact@dhaa.info at least seven (7) days prior to the event.
Cancellation Policy - Seven (7) days notice must be given in writing to contactact@dhaa.info, if you cannot attend, to receive a refund. Reimbursements will not be made after this time. Failure to advise of cancellation may result in you being invoiced for the cost of catering. Registration can be transferred to another person of the same membership status.
Photography - DHAA Ltd reserves the right to take photographs and videos for publicity, illustration, advertising, web content, and reports on events and symposia. These images will not be shared directly with any other business without prior consent. If you would prefer your image NOT be used, then please notify us in advance, in writing, of the event that you are attending to contactact@dhaa.info