DHAA ACT - Dinner Meeting "Prosthetic Design: Principles for Hygienic Maint...
Description
Come and join us for an entertaining and informative evening, gain 2 scientific CPD hours and enjoy a 3 course meal in great company.
Speaker: Dr John Cho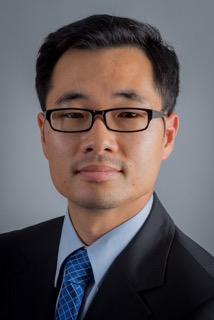 Dr John Cho graduated from the University of Sydney with honours. After spending some in Parkes NSW, he returned to Sydney to complete his specialist training in Prosthodontics. He is principal of Canberra Prosthodontics, and has a special interests in gold restorations, implants, and removable prosthodontics, as well as enjoying teaching roles at the University of Sydney and Charles Sturt University. He also lectures for the International Team for Implantology, and various dental organisations.
Dr John Cho will be discussing prosthetic design and the principles for hygenic maintenance.
Contact for this event -contactact@dhaa.info
DHAA Members - To obtain the discounted DHAA Ltd Membership price you are required to be a member of DHAA Ltd on the date of purchase.
Student Members - Student Members must be an eligible and current student member of DHAA Ltd at the time of purchasing the ticket. Student Membership expires June 30th following your graduation. Student Membership to the DHAA Ltd is Free.
ADOHTA Members - All ADOHTA members are required to show proof of membership to get the discounted ADOHTA Member rate. You are required to be a current member at the time of ticket purchase.
Dietary Requirements - We will attempt to accommodate all dietary requirements. Please send through any restrictions to contactact@dhaa.info at least seven (7) days prior to the event.
Cancellation Policy - Ten (10) days notice must be given in writing to contactact@dhaa.info, if you cannot attend, to receive a refund. Reimbursements will not be made after this time. Failure to advise of cancellation may result in you being invoiced for the cost of catering. Registration can be transferred to another person of the same membership status.
Photography - DHAA Ltd reserves the right to take photographs and videos for publicity, illustration, advertising, web content, and reports on events and symposia. These images will not be shared directly with any other business without prior consent. If you would prefer your image NOT be used, then please notify us in advance, in writing, of the event that you are attending to contactact@dhaa.info