DHAA ACT - Dinner meeting - "Going Viral" a HIV and Hepatitis Update
Actions and Detail Panel
DHAA ACT - Dinner meeting - "Going Viral" a HIV and Hepatitis Update
Wed. 14 June 2017, 6:00 pm – 9:30 pm AEST
Description
Come and join us for an entertaining and informative evening, gain 2 scientific CPD hours and enjoy a 3 course meal in great company.
Speaker: Dr Wayne Sherson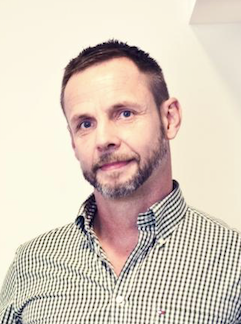 Biography
Dr Wayne Sherson is in private general dental practice in Kings Cross, Sydney, where two dental hygienists form an integral part of the care team. He received his BDS with Distinction from the University of Otago in 1984 and completed his Masters of Science in Dentistry at the University of Sydney in 1992. He is currently an Adjunct Lecturer for Charles Sturt University involved in the Graduate Diploma in Implant Dentistry. As well, he is a course presenter for ADA NSW CPD and has published educational resources on the ADA DML website. Previously he has held positions at the University of Sydney as a lecturer in undergraduate Prosthodontics and The United Dental Hospital in periodontal Research. He has interests in management of medically complex patients and has authored and reviewed ASHM resources for dentists on HIV and Hepatitis C.
Going Viral – A look at the changing management of Hepatitis C and HIV and the implications for dental care.
Needlestick Injury – A systematic Approach
Lecture Synopsis
Management of HIV and Hepatitis C has changed significantly over the last five years with significant reductions in morbidity and mortality. As is the case with many chronic illnesses there are implications within these treatments for long term oral health. The dental profession has a significant role to play in the education of patients on the availability of new treatments, the diagnosis of disease, and the prevention of oral health complications.
Needlestick Injury is avoidable and preventable with good clinical systems in place. However, should an injury occur an understanding of the risks of occupationally acquired infection and a standardized process for initial injury management and follow up should help to alleviate the fear and reduce risks. This presentation will look at implementing a standardized protocol in your practice to ensure the best management of needlestick injuries.
---
Cancellation Policy - 7 days notice must be given in writing to contactact@dhaa.info if you cannot attend to receive a refund. Reimbursements will not be made after this time. Registration may be transferred to another person of the same membership status. If tickets are subsidised the DHAA reserves the right to invoice the ticket holder to cover cost incurred.