Description
Join us for a full day CPD event with the theme of Better Together. Dr Merrilyn Hooley is our Colgate sponsored Keynote Speaker, she will be discussing the impact of trauma history on dental practice. Dr Dylan Hyam will we showing the amazing results that can be achieved with Othognathic surgery. Dr Elizabeth Milford will be discussing women and oral health.
More details to be added as speakers confirmed
Program
8:00am Registration
8.35am Welcome
8.45am Colgate presentation – Lenore Tuckerman
9.00am Dr Dylan Hyam
Digital Orthognathic Planning
10.00am Dr Merrilyn Hooley Colgate Keynote Speaker
Impact of trauma history on dental practice
11.00am Morning tea and trade
11. 30am Ian Peters General Manager Diabetes NSW & ACT – ACT Region
Diabetes risks and dental effects
12.30pm Lunch and trade
1.30pm Dr Merrilyn Hooley Colgate Keynote Speaker
Impact of trauma history on dental practice
2.30pm Dr Elizabeth Milford
Women and Oral Health: puberty, pregnancy and menopause
3.30pm Afternoon tea and trade
4.00pm Dr Chris Bourke
An overview of Indigenous Health, Education and Employment.
5.00pm Close
Join us for a drink in the atrium afterwards kindly sponsored by Oral-B
Dr Merrilyn Hooley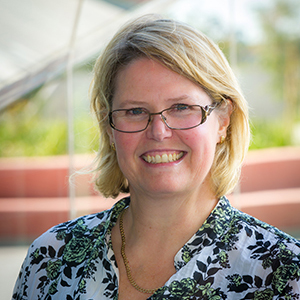 Dr Merrilyn Hooley is a developmental psychologist in the School of Psychology at Deakin University and formerly a dental therapist in the public dental system in Victoria. While working as a dental therapist, Merrilyn became interested in patients' responses to discomfort and this led to the formal study of psychology and completion of a PhD in 2007. Although moving to a new field, Merrilyn maintains a passion for oral health and has combined her interests in oral health, psychology, children's development, and parenting in her research. She has published in the area of child oral health and obesity, and is currently working to improve the oral health of children in out-of-home care by providing professional development to children's carers in residential and home-based care.
Presentation Synopsis: Impact of trauma history on dental practice
This two-part session explores the impact that abuse and neglect have on a child's developing brain, and how this affects children's behaviour. Child abuse is perhaps more common than we realise, with 1 in 35 Australian children receiving child protection services 2014-15 (AIHW, 2016). The timing of childhood trauma often coincides with important aspects of brain development, and depending on the length of trauma, can shape the brain for survival in dangerous or impoverished environments. The legacy of this form of brain development is a reduction in the ability of both children and adults to deal with stressors, and a tendency for them to misinterpret benign body language and intention. There are clear implications of childhood trauma for dental professionals, some of which are covered in this presentation along with suggestions for working with children or adults with a history of trauma.
Dr Elizabeth Milford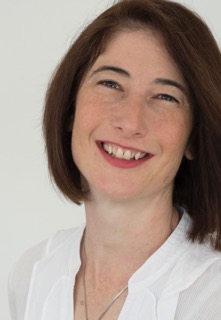 Elizabeth is the Oral Health Manger at a 15 chair public dental clinic in northern metropolitan Melbourne. She has implemented strategies that respond to workforce challenges; support of students and new graduates, client accessments and mentoring of clinical staff.
She is also a lecturer in communication with the University of Melbourne and a member of the board of a rural health service. She consults on patient rights and responsibilities and clinical ethics.
She was the ADA Victorian Spokesperson for dental health week in 2016, with a theme of Women and Oral Health.
Dr Dylan Hyam
Dr Hyam gained honours degrees in both Medicine and Dentistry from the University of Sydney. He began his career serving in the Royal Australian Army before taking up his first residency post at Westmead Hospital, Sydney. Dr Hyam trained in Sydney, Canberra and the United Kingdom, in order to maximize his exposure to the management of complex maxillofacial patients. In the United Kingdom he gained valuable training and experience in the management of head and neck cancer, orthognathic surgery, and complex bone grafting procedures.
Dr Hyam is the Director of the Oral and Maxillofacial Surgery Unit at The Canberra Hospital. He divides his time between both public and private practice. Dr Hyam holds multiple appointments within the Royal Australasian College of Dental Surgeons, relating to the provision of training to young surgeons. His appointment as a lecturer at the Australian National University Medical School allows for a continuum of education for undergraduate medical students.
Ian Peters General Manager Diabetes NSW & ACT – ACT Region
Ian is a Canberran of 13 years living in Giralang with his wife Beth and a much loved granddog. He has 3 daughters and 1 magnificent granddaughter who also lives here in Canberra
Initially arriving as General Manager of Telstra in 2014, he spent the next 11 years managing Telstra's image and expanding the Mobile and Internet network within the ACT and Southern NSW. He was asked to transfer from his native Armidale where he served as general Manager of Telstra for 10 years.
In 2015 both Ian and Telstra decided it was time to wind up his 35 year career so Ian set about pursuing volunteer roles with some part time work assisting marketing oraganisations. Ian was approached by a former colleague, the CEO of Diabetes NSW, advising that they were merging with Diabetes ACT and suggesting he should become the General Manager of the ACT region.
Ian has been in this role since July 1 of 2016 and has set about reaching out to as many previous and existing stakeholders, spreading the word and busting the myths about Diabetes. His role is to increase awareness, facilitate education and raise funds to enable both.
Dr Chris Bourke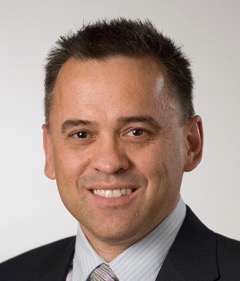 Dr Chris Bourke is a graduate of The University of Melbourne and the first Indigenous Australian dentist. He holds postgraduate qualifications in Public Health and Implant Dentistry and is currently completing a Master of Business Administration at the University of Canberra.
After an extensive career in public dentistry Chris came to Canberra in 1993 where he ran a successful private dental practice for 16 years. His strong focus on community health led him to provide his clinical skills pro bono and policy making skills in many political and professional arenas.
From 2011-2016 he served in the ACT Legislative Assembly and held many Ministerial portfolios including Education, Children & Young People, Aboriginal & Torres Strait Islander Affairs, Disability, Corrections, Industrial Relation, Small Business, Arts, Veterans Affairs and Seniors.
Dr Bourke's presentation is divided into three parts:
Firstly, the findings from a recent case study of Aboriginal and Torres Strait Islander employment at an Australian university will be presented. The desire of Australian universities to increase the number of Aboriginal and Torres Strait Islander staff is founded upon the ideas of reconciliation, equity and diversity management. Despite this imperative there has been little inquiry into either effective recruitment methods or how these employment strategies can deliver positive outcomes for universities. This case study explored the potential advantages for a university from increasing Aboriginal and Torres Strait Islander employment and investigated if the recruitment processes were consistent with a pre-existing model created from empirical conclusions on targeted recruitment and organizational impression management theory.
Secondly, Dr Bourke will report on his experiences as an ACT delegate to the First Nations Convention held at Uluru in May this year to discuss changes to the Australian constitution.
Thirdly, the current knowledge on Indigenous oral health will be reported and opportunities for contributing to its improvement by hygienists considered.
Kindly sponsored by

Drinks kindly sponsored by

Event also sponsored by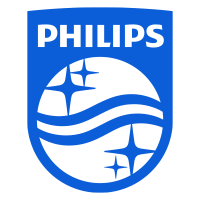 ---
DHAA Members - To obtain the discounted DHAA Ltd Membership price you are required to be a financial member of the DHAA Ltd on the date of purchase.
Student Members - Student Members must be an eligible and current student member of the DHAA Ltd at the time of purchasing the ticket. Student Membership expires June 30th following your graduation. Student Membership to the DHAA Ltd is Free.
ADOHTA Members - All ADOHTA members are required to show proof of membership to ADOHTA, please email contactact@dhaa.info. You are required to be a current member at the time of purchase to either DHAA Ltd or ADOHTA inc.
Dietary Requirements - We will attempt to accommodate all dietary requirements. Please send through any restrictions to contactact@dhaa.info at least seven (7) days prior to the event.

Cancellation Policy - Ten (10) days notice must be given in writing to contactact@dhaa.info , if you cannot attend, to receive a refund. Reimbursements will not be made after this time. Registration can be transferred to another person of the same membership status.
Photography - The DHAA reserve the right to take photographs and videos for publicity, illustration, advertising, web content and reports on events and symposia. These images will not be shared directly with any other business without prior consent. If you would prefer your image NOT be used, then please notify us in advance, in writing, of the event that you are attending to contactact@dhaa.info