Event Information
Location
Altona Laverton Historical Society - Altona Homestead
128 Queen Street
Altona, VIC 3018
Australia
Join us at our beautiful bluestone Altona Homestead and enjoy our famous Devonshire Tea. Bookings essential.
About this event
What is our Devonshire Tea?
Our Devonshire tea comes with two fresh home-made scones, home-made mixed berry jam, cream and your choice of a pot of coffee or a pot of tea. We also have fresh lemonade available. All in the surrounds of the heritage Altona Homestead building within the beautiful Logan Reserve, Altona
Are bookings necessary?
Yes, due to COVID restrictions on how many people can be within the Homestead space we have need to limit our seating and introduce three by one hour sessions – 10.00 until 11.00, 11.30 until 12.30 and 1.00 until 2.00. Bookings are not required for children under 5 years of age.
Cost: $8.00 per serve (two scones, jam and cream with tea or coffee) payable on the day.
What if it rains?
We have tables both under the courtyard verandah and inside in the Homestead's old kitchen?
What if I'm gluten intolerant?
We can have 'gluten free' scones available, just email us after making your booking?
The cost includes entry to the Homestead?
So after you enjoy Devonshire tea please take time to wander through the Homestead. There is always an Exhibition to view, a journey into history to enjoy or take time out to talk to one of our volunteers about Altona and the Homestead.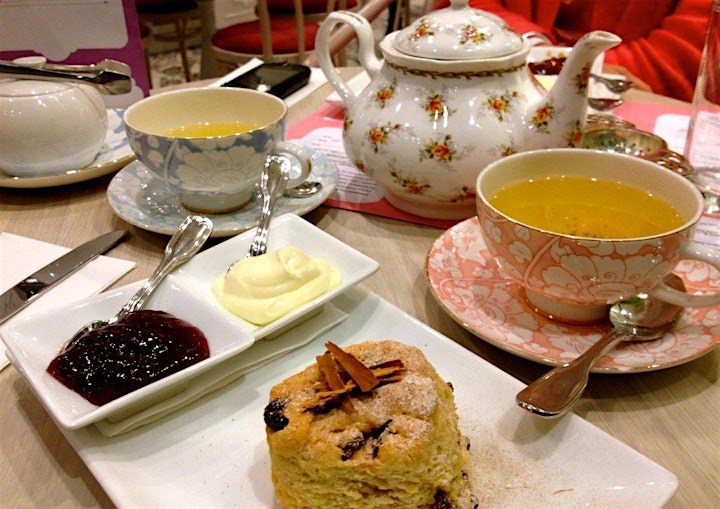 Location
Altona Laverton Historical Society - Altona Homestead
128 Queen Street
Altona, VIC 3018
Australia