| | |
| --- | --- |
| Developing High Performance Sales Skills (Perth) NOTE: This event is over subscribed! If you are interested in attending the next run of this event, please use the "Contact the Host" link on the right of this page to advise of your interest. | |
Event Details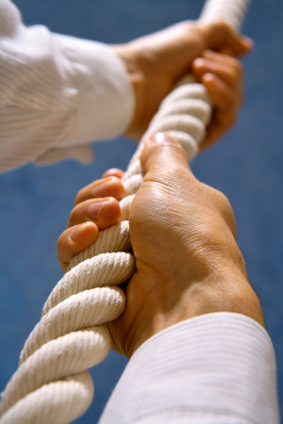 B2B buyers are better informed, time poor, and more demanding of the value they want to receive from the sales profession.
Relationships alone are no longer enough!  They want to be challenged - they want to be shown new ways of solving their problems and improving their businesses.
The onus is now on B2B sales resources to deliver this extra value.  We have to tailor our messages to suit the buyer's situation, and we have to assert more control.
This 1/2 day skills development session reviews the changes that B2B buying has undergone - and provides practical training in the sales skills now being demanded by buyers, and that work best for us given the new buyers' situations.
Topics covered include:
Customer behaviour - how has it changed over the past few years, and what are the implications for sales teams in 2011?
Customer success – what are the drivers of customer loyalty and how are these provided from a sales perspective?
The 5 different profiles of sales people and evidence as to which profiles are the most – and least – successful (you may be surprised!)
The highest performing sales people - what are their behaviours?
Instruction and practice in developing these high performance behaviours - including how to tailor messages to specific prospects, how to match the approach taken to the buyer's social style, how to "show the customer a better way" and how to better assert control of the sales situation.

Speaker profile – Bruce Rasmussen
Bruce Rasmussen is the founder and Managing Director of Carpe Diem Consulting, a provider of business to business sales, marketing and strategy services to organisations throughout Australia, New Zealand, Asia and the USA.  
MBA qualified, Bruce is currently in his third career.  Initially a secondary teacher, he also has over a decade of experience in senior sales, marketing and management roles within the IT industry.
Bruce consults to clients in the areas of strategic planning, strategic marketing, social media strategy and all facets of business to business sales and sales management.  Carpe Diem clients include Microsoft and its reseller community (Asia Pacific), Optus Business and Express Data. Bruce presents regularly for organisations including Australia's CEO Institute.
For more information on Bruce and Carpe Diem Consulting, please visit www.carpe-diem.com.au
Have questions about Developing High Performance Sales Skills (Perth) NOTE: This event is over subscribed! If you are interested in attending the next run of this event, please use the "Contact the Host" link on the right of this page to advise of your interest.?
Contact Carpe Diem Consulting
Where

Microsoft Perth
Level 3, 267 St George's Terrace
Perth
Western Australia, 6000
Australia

Organizer
Carpe Diem Consulting is Australasia's preeminent B2B sales enablement organisation – working with customers such as Microsoft, Optus, IBM, CA, Crown Castle, Express Data, SAP, Eclipse, Professional Advantage, Hands-on Systems, gen-i, TechnologyOne and intergen - to increase the sales performance of both direct and channel sales teams.
To achieve this, we work with clients in the domains of strategic planning, strategic marketing and sales effectiveness.
We recognise the new buyer's journey, and believe social media is changing the game completely for B2B sales & marketing professionals.
Our hallmarks are:
Successful and industry experienced consultants – who follow process but that don't need a script
IP that draws on best practice – but that is customised to each customer's needs
A recurrent sales team engagement package – to improve performance/build capability over time and smooth customer cashflow
Marketing strategy and demand generation advice - to ensure alignment between marketing and sales
Tools and approaches to ensure powerful, challenging and relevant sales conversations with customers

 

Integration of social media best practices – to listen for opportunities, build trust with content and engage via community
Inclusion of market input into most assignments – to ensure we're not all fooling ourselves

She who sells the work does the work – because that's what customers want

Thought leadership – because most current sales practices need it

We live and prove the value of

expert externality

.