Does your child dream of winning an Olympic medal or simply being at the top of their sport one day? Discover the proven way to help them.
About this event

Hi, my name is Grant Jenkins, and I'm one of the most respected Strength and Conditioning Coaches in Australia.
If your child dreams of winning an Olympic medal or simply being at the top of their sport one day… then here's the proven way you can help them do that!
I've helped develop dozens of athletes to become world champions, international athletes, and pro-league players. And throughout this journey, I've discovered a set of KEY THINGS you can do right now to truly help your child set themselves apart from their competition.
The best part is – as a parent, you can do these things yourself!
You don't need expensive equipment.
You don't need high-paid staff.
You see, the parents of World Champions don't do everything differently than other parents…
They merely do a FEW (but critical) things slightly differently. But,
These tweaks are what turns everyday kids into resilient, focused, unstoppable champions.
When you do these simple things, YOU increase your child's chances of success. Not just in sports, but in every other aspect of life.
And the earlier you start in your child's life, the more UNSTOPPABLE they will become.
That's why I'd like to show you how to help your young athlete right now, AT HOME:
My proven "DEVELOPING CHAMPIONS" program for parents - how to help your child become unstoppable
7 Common Mistakes Most Parents Make That Hinder A Child's Sporting Career – Which Of These Do You Make?
How To Respond To Wins and Loses correctly (this is where MANY parents go very wrong…)
The real reason some athletes bounce back while others just quit (even the top sporting academies in the country don't get this)
And more!
I've helped AFL, Super Rugby, and ITF Tennis Circuit champions… Including Ash Barty… Nick Kyrgios… Will Genia… John Millman… and many others…
I remember the day Ash Barty (now ranked as No. 1 woman tennis player in the world) surprisingly lost the U14 Grass Court Championship quarter-finals. I'll never forget what happened the following day.
Her dad Rob did something so unusual it blew us all away.
Why were we all so stunned?
Because he did the exact OPPOSITE of what every other sporting parent I've ever seen would do!
It shocked everyone on Ash's team. But guess what? He was right…
And nine weeks after that loss in the U14 championship, Ash went on to WIN the under SIXTEEN Clay Court Championship. And then she went on to win Junior Wimbledon!
Want to help your young athlete become the champion you know they can be?
Want to know how Rob Barty helped his daughter Ash improve so quickly?
And all the other secrets from the parents of World Champions (that most' regular' parents would never know)?
That's what I'll be sharing with you at this unique seminar.
The handful of powerful secrets you need to know and put into motion right away.
So save your seat now. And I'll give you the tools you really need to help your young athlete succeed.
About The Speaker
As seen on ESPN, Men's Health, Channel 9, The Courier-Mail, Fitness First, The Tennis space, ABC Radio, and more!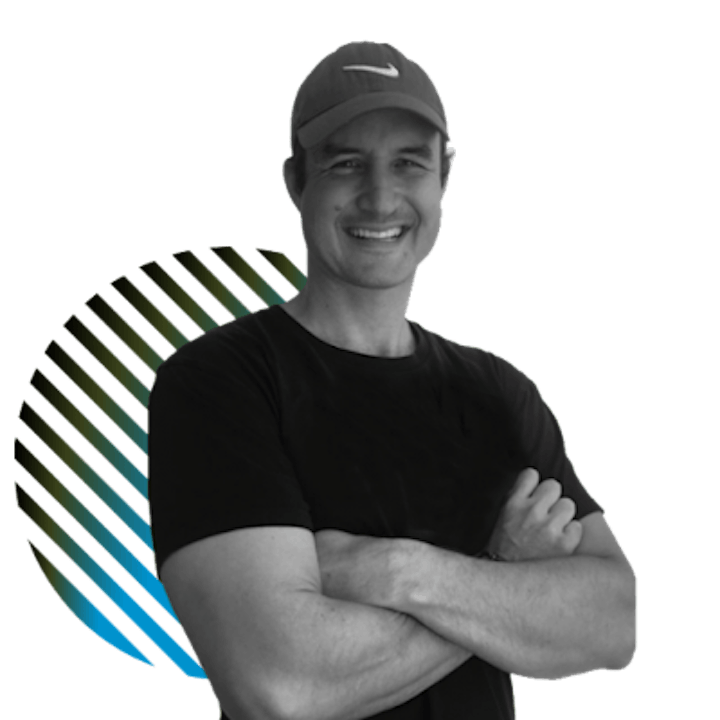 Grant Jenkins, one of Australia's most respected Strength and Conditioning Coaches. Worked with, trained and supported some of the country's most recognisable athletes and teams as a strength and conditioning coach. Runs a successful multi-site gym. Coaching Australia's established and emerging talent across BMX, MTB and MotoX athletes as well as tennis, rugby, squash, netball, and swimming.
Grant's qualifications include - Australian Strength & Conditioning Level 3 Coach - Accredited Exercise Physiologist (ESSA) - Accredited Sport Scientist (ESSA)
ALL PROFIT GO TO GPS RUGBY CLUB.
Organiser of Developing Champions