| | |
| --- | --- |
| DEVELOP YOUR INTRAPRENEURIAL SKILLS - (Private Class) | |
Event Details
COURSE STRUCTURE:

The 'Develop your Intrapreneurial Skills' program is a 4-week Online Course, focused at getting you thinking and behaving like a successful 'intrapreneur' in no time. 
In this course, you will discover why business leaders from around the world from companies like 3M, Google, Toyota, Sony and Apple are choosing this style of management and business leadership, over conventional management methods, to build their team into successful intrapreneurs, for the benefit of the company as a whole. 
Are you ready to think like an enterprising individual, and adopt the mindset, behaviour, and habits of an entrepreneur, but within the organisation you work for ?  
Do you want to explore your entrepreneurial potential and learn effective ways to share your ideas to your employer or team ?
Do you wish to play a part in building an entrepreneurial culture within your workplace environment ?
Are you keen to transform your creative ideas into innovative / commercially viable products or services, to increase the competitiveness of the company you work for ?
If you're a business leader, manager, business owner, or an employee of a small, medium or large organisation, then 'intrapreneurship' may be the perfect ingredient for your career and personal development. 
WHAT IS INTRAPRENEURSHIP ?
Intrapreneurship allows for innovative progress and development to occur in a speedier way within an organisation. 
The key advantage of intrapreneurship is that the intrapreneur (or employee of an organisation) can leverage on the support and resources of the organisation itself, that would otherwise not be available if that person was an entrepreneur working on their own business venture.
The role of an intrapreneur is more than just thinking outside the box or having a good idea. Intrapreneurs should also engage in operational work which leads to successful implementation and exploitation of ideas.  
Delivery of a new product or service into the marketplace requires the successful individual or team to proceed with persistence and determination throughout the process, regardless of the obstacles that lay in their path.
Essentially, an intrapreneur would adopt the mindset, behaviour, and habits of a typical entrepreneur, taking into account the overall wellbeing of the company.
ARE YOU INTRAPRENEURIAL ?
Do you think of your workplace as an environment to actualise your creativity ?

Do you get excited talking to other employees or like minded colleagues about your creative / innovative ideas ?

Do you find the lifestyle or risk associated with running your own business venture unappealing ?  

Do you wish to put your mark, or make a difference, on the company you work for ?

Do you consider yourself a steward of the business you work in ?
If you've answered 'yes' to any of the questions above, you are very likely intrapreneurially minded !
WHY INTRAPRENEURSHIP IS IMPORTANT FOR YOU ?
In today's economic environment, businesses need more employees who regularly demonstrate 'entrepreneurial' characteristics and work habits to fuel growth.  
The success of an employee lies in their ability to manage short-term priorities, but equally maintain a strategic 'entrepreneurial' approach to their work on a daily basis.
Essentially, an entrepreneurial employee, or 'intrapreneur', will add value to the organisation beyond what is expected within their role, to set themselves apart from other employees.
Advance your skillset to the next level of performance, whilst simultaneously accomplish the overall goals of the organisation that you work for.
FIND OUT MORE:
Visit our website or listen to online webinar for more information.
PROGRAM STRUCTURE:
This program will explore the following topics and/or achieve the following outcomes for the participant:
What is Entrepreneurship ? (Part 1)
•     Explore the key attributes / common traits of entrepreneurs;
•     How entrepreneurs deal with set-backs, failure, uncertainty, pressure, and other negative factors;
•     Why and how entrepreneurs prefer to work outside of their 'comfort zone';
•     How your own entrepreneurial instincts / skills can be harnessed into powerful building tools within your profession or role at work; 
An Introduction to Intrapreneurship (Part 2)
•     Origins, history and facts of intrapreneurship;
•     Why intrapreneurs are needed for the success of any organisation;
•     How business leaders around the world are leveraging on their intrapreneurs to fuel growth;
•     Understanding the mindsets, strengths, and weaknesses of entrepreneurial employees;
•     How intrapreneurs use creativity and innovation to pioneer new ideas;
Intrapreneurship in the Workplace (Part 3):
•     What drives the intrapreneur to perform better than conventional employees;
•     How to deal with risk, uncertainty, isolation, failure, criticism by other peers or management;
•     How to act in a team environment, and effectively communicate your ideas to your peers;
•     How to transform your innovative ideas into commercial opportunities for the benefit of the organisation;
•     How to deal with red tape, bureaucracy, protocol, or other barriers that may hinder innovation;
•     How to make faster, better, informed decisions without the angst, to secure opportunities within the marketplace;
•     How to maintain a high level of enthusiasm & energy during turbulent and uncertain times;
•     How to act as a strong role model to other employees & play an instrumental part in building the entrepreneurial culture within the company;
Intrapreneurial Leadership & Management (Part 4)
•     How to best leverage on the skill-set / mindset of the intrapreneur;
•     How to limit or avoid pioneering of new ideas interfering with the overall progress of the company;
•     How to build an entrepreneurial culture within the workplace and encourage other employees to embrace intrapreneurship;
•     How to manage risk effectively, whilst dealing with set-backs or failure;
•     How to set guidelines or boundaries for the intrapreneur without compromising their entrepreneurial spirit;
•     How to set a clear channel of communication amongst the team, to fuel innovation and pioneering of new ideas;
•     How to effectively manage the frustrated intrapreneur that doesn't achieve what they desire;
TESTIMONIALS:
"The 'Develop your Intraprenerial Skills' program was enormously valuable in helping me bridge the gap between technical proficiency and business viability.  Federico was  instrumental in enhancing my mindset to help me leverage on my entrepreneurial instincts."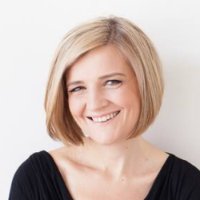 Elizabeth Chase (Solicitor) – Chase Legal
------------------------------------------------------------------------------------------
"I have recently completed Federico's 'Develop your Intrapreneurial Skills' program and have found it invaluable in allowing me to become more entrepreneurially minded within my workplace. This mentality has been beneficial in the sales environment as I am now more proactive and look for opportunities to innovate."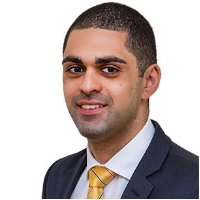 Stavros Hadjiyanni (Sales Consultant) – LJ Hooker
------------------------------------------------------------------------------------------
"Federico is one of a kind. He has a broad range of skills that assists the many facets of a business. He has been an invaluable asset to RaeDiuM, and his genuine interest and caring nature is what sets Federico apart. In particular, I like the way he draws on experience from past endeavours and moulds a solution to fit the business 'problem' and explains his reasoning's with clarity and examples. Federico is a success story himself and the leverage that my business receives as a result is exactly what all businesses need to grow and prosper, regardless of the industry. If you are looking to take your business to the next step, looking for the advice on all pillars of business (in particular Operations, Marketing + Strategy) and someone who is passionate about watching you succeed in the process, well Federico Re is THE Creative Entrepreneur to have on your side."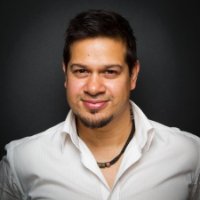 Ranil Rajapaksha (Director) – RaeDiuM Digital Media Pty Ltd
COURSE STRUCTURE:
The 4-week Online Course is structured into 4 parts, consisting of four 2-hour sessions run over 4 consecutive weeks.  Each session will cover topics as outlined in parts 1 to 4 above.  
All sessions will be delivered via a private Google Hangout or Skype.  You will be required to have a valid G-mail or Skype account before the first session take place.
ABOUT YOUR COACH:
Federico Re (Entrepreneurship Coach & Founder of  Creative Entrepreneur) 
For nearly two decades, Federico has built his reputation as a business development specialist, entrepreneur, business coach, motivational speaker, and business expert across the small and medium business sectors.
Federico's story is inspirational, one where an enduring passion blossomed into an entrepreneurial adventure.
In 1997, at only 22 years of age, Federico co-founded his first business venture - "Cristina Re" (www.cristinare.com). He built the brand into a successful and profitable designer stationery and giftware company.
His business achieved the unthinkable by delivering and sustaining revenue growth of more than 50% per annum over 10 consecutive years, reaching retail sales of more than $10 million per year, across 1000 retail stores, throughout Australia and New Zealand.
Driven by consumer lifestyle changes, Federico connects directly with people, inspiring and energising them to achieve greater things.  He often draws on his personal experiences of leadership, entrepreneurial success, innovation, global trends, competitiveness, accountability, teamwork and diversity.
Federico is co-author of the International Best Seller: "Millionaire Coach" - How to Achieve a Millionnaire Mindset, and Have it All" (Published by Fiona Jones & Michael R. Dean, 2013).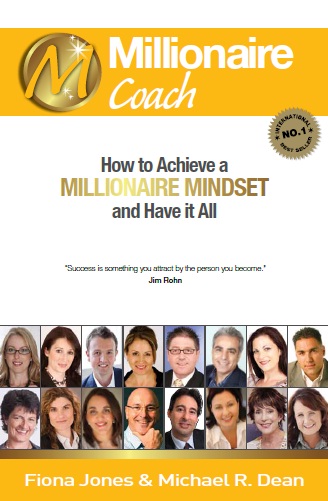 Federico is also featured on the following popular magazines, and is a regular editorial contributor on the specific subjects of intrapreneurship, entrepreneurship, and leadership management, which he is known for: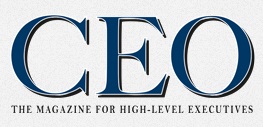 Federico is also an accredited 'Decisionship' coach who was personally trained by Serial Entrepreneur Creel Price whilst participating in the 'Ultimate Growth Adventure' (UGA) program at the 'Branson Centre of Entrepreneurship' in South Africa in late 2013.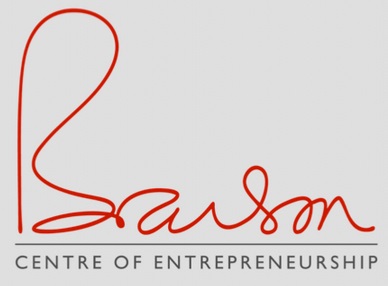 Need Further Information ?
Contact Federico Re on 0408 510 378, or visit his website  at www.creativeentrepreneur.com.au
Where

Google Hangout or Skype