Description
This seminar is supported by CBRIN and LightHouse Innovation
ABOUT OUR SEMINAR
O&L Consultancy Services Pte Ltd would like to invite all Australian SMEs who want to explore the International market or companies seeking to have International Clients.
KEY TAKEAWAYS
 Business Opportunities in the Overseas market
 Market Identification: Where to go?
 Problems that SMEs face in globalization and how to overcome them
 The overseas economic, political and cultural environment
 Legal Regulations: How to protect your company when globalizing
PROGRAMME
4:30 – 5:00PM: Registration
5:00 – 5:05PM: Seminar Introduction
5:05 – 5:35PM: First speaker – Ms. Lay Bin Ong
Topic: Opportunities and Challenges in the Overseas market. Case Study: Indonesia/China
5:35 – 6:05PM: Second speaker – Dr. Andrew Bradly
Topic: Understanding the overseas economic, political and cultural environment
06:05 – 06:35PM: Third speaker – Ms. Caroline Berube
Understanding the overseas legal environment. How to protect your company
06:35 – 7:00PM: Networking
SPEAKER PROFILES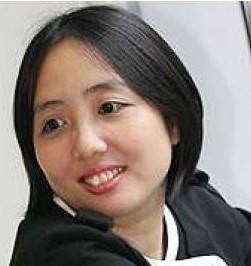 Lay Bin Ong – O&L Consultancy Services Pte Ltd
Lay Bin founded O&L in Munich in 2003. Today she has expanded O&L to Singapore, Indonesia, China and now Australia. With a BSc(Estate Management) with honours from NUS and a MBA from University of New South Wales in Australia, she has 16 years of extensive experience in Market Penetration, Market Research and Business Matchmaking for Multinational firms and mid-sized firms. She is also familiar with Strategy Development. Distribution in China/Indonesia/Singapore and Town Planning.
This is especially for FMCG, Retail and Building Material products. Over the years she has consulted numberus MNCs, government and SMEs. Clients include Citibank, Unilever, Dicos, NTUC, Spring Singapore (APEC 2013), ZF Asia Pacific, PT Galenium (Indonesia), Delmonte, Yamada Consulting, Tong Garden and J&P (Germany to Asia, Australia). Lay Bin has been featured on numerous newspapers e.g. Straits Times, Lian He Zao Bao and magazines/books e.g. Inspirit in Singapore, Indonesia and Germany for assisting companies to expand in Asia. She is invited regularly as a speaker in numerous talks pertaining to market entry/ expansion/distribution to Indonesia/China.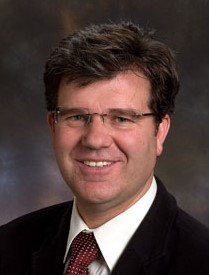 Dr. Andrew Bradly – The Australian National University
Andrew completed his PhD at the Australian National University and is currently Deputy Director (Education) in the Research School of Management. He has more than 15 years of experience teaching business and management courses in universities and polytechnics in Australia and overseas. Andrew has received various university and external awards for his teaching including an Australian Government Citation for Outstanding Contribution to Student Learning in 2013.
Prior to becoming an academic he worked in a broad range of professional roles in the public and private sectors. These have included working as an Economist, Country Program Manager, Executive Officer, and Auditor. Organisations in which Andrew has worked include Price Waterhouse, the Australian National Audit Office, Bureau of Industry Economics, AusAID, and the Department of Foreign Affairs and Trade.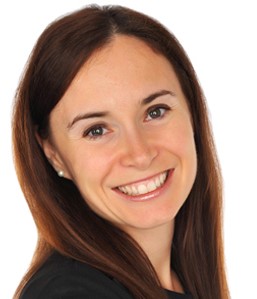 Caroline Berube – HJM Asia Law LLC
Caroline Berube is the Managing Partner of HJM Asia Law (with offices in China and Singapore). She is admitted to practice in New York and Singapore and holds a BCL (civil law) and an LL.B. (common law) from McGill University (Montreal, Canada). She studied Chinese law at the National University of Singapore in 1998/1999. She was one of the first foreign lawyers to be admitted to Singapore and has worked in Singapore, Bangkok and China. Caroline is also a serial entrepreneur with four successful start-ups with her brother in various foreign Asian countries before she reached 30.
HJM was one of the first woman owned, foreign law firms in China in the early 2000's. Caroline has been working in Asia for more than 17 years with SMEs, MNCs and foreign banks, advising them in the field of commercial law, intellectual property, human resources and M&A in the Asia Pacific region. With an extensive presence on the ground in Asia, Caroline is well versed in the opportunities and risks associated with most Asian jurisdictions. She is highly regarded for her legal expertise in setting up legal and tax corporate structures, and navigating the challenges and options faced by potential and existing investors in Asia.
Caroline is a lecturer at the Laval University in Canada and Sorbonne Assas Law School - Asia Campus. She is fluently bilingual in English and French and teaches in both languages. She is also a regular speaker at various international universities, seminars and conferences, giving over 50 presentations per year. Caroline holds several senior positions in international legal organizations such as the International Bar Association, Inter-Pacific Bar Association and Primerus. In 2015, Caroline was selected as the Young Global Leader (YGL) by the World Economic Forum which recognizes the most distinguished leaders under the age of 40. Caroline is married and is a proud mother of 3 children.