DEVELOP THE 'ENTREPRENEURIAL MINDSET' to Grow Your Business - (22nd August, 2013)

Thursday, August 22, 2013 from 11:15 AM to 1:15 PM
Event Details
General Outline:
A 2-hour group (or private) workshop program, most suited for the micro or small business owner, seeking ways to grow their business to a new level of performance.
Discover what it takes to think and perform like an 'entrepreneur'.  Explore the entrepreneurial mindset and ways to apply this important skill-set to your business on a day-to-day basis. 
Explore why 'entrepreneurship' is not just a fancy word, but an integral and vital ingredient to the success of every business person.
Learn more about Federico's philosophy to entrepreneurship, including his favourite quote- "You are not born an entrepreneur.  You become one if you think like one !"
Specific Objectives:
- Examine the common traits of well known entrepreneurs, and how their skill-set has shaped the success of their business ventures.
- Discover how your own skill-set can be harnessed and developed into powerful business building tools.
- Prioritise the tasks you perform each day in a strategic and planned manner, to ensure you work more 'on' the business, and less 'in' it.  Focus more on 'business development' instead of  routinal / operational tasks.
- Develop a clear 'vision' for long-term success, to help you achieve a strong sense of purpose and clear direction behind the tasks your perform each day.
- Develop  the right attitude and a positive mindset to transform your business operation into a thriving venture.
- Learn how to leverage on your 'passion', during turbulent / undcertain times.  Discover how 'creative visualisation' can play an important role in maintaining your passion at the ultimate level at all times. 
- Learn how to develop a strategic 'Action Plan' to help you improve the productivity and performance of your business on a day-to-day.
- Explore simple 'brand building' strategies to help you develop your product or service into a world ranking brand.
About the Coach:
Federico Re (Founder & Business Coach – Creative Entrepreneur) www.creativeentrepreneur.com.au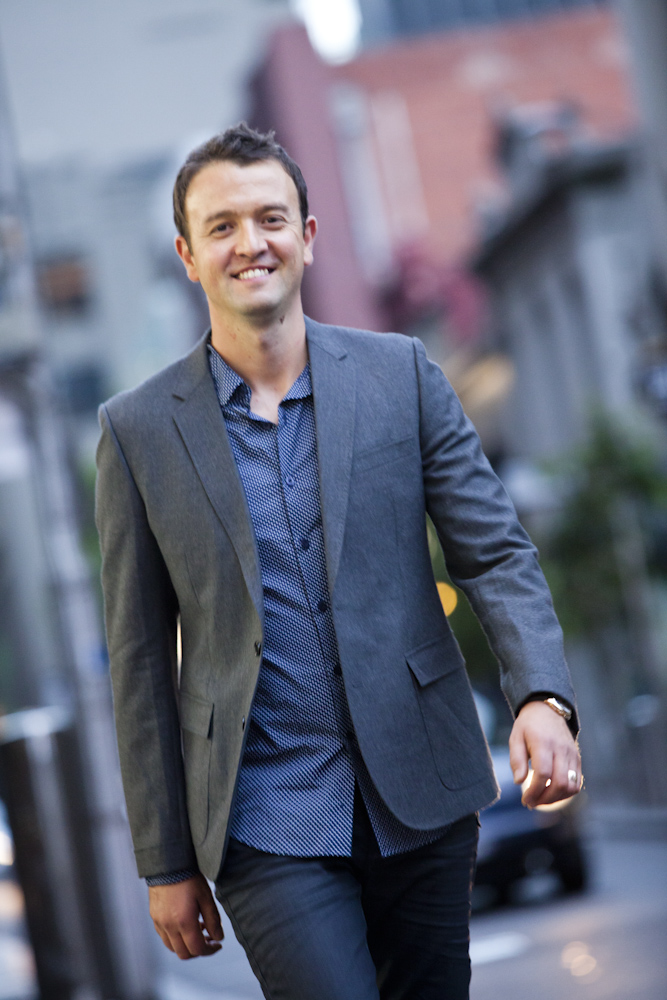 For nearly two decades, Federico has built his reputation as a business development specialist, entrepreneur, business coach, motivational speaker, and business expert across the small and medium business sectors.
Federico's story is inspirational, one where an enduring passion for business blossomed into an entrepreneurial adventure.
In 1997, at only 22 years of age, Federico co-founded his first business venture - a wholesale / retail designer stationery company which he and his business partner built from scratch, into a multi-million dollar venture.
His business achieved the unthinkable by delivering and sustaining revenue growth of more than 50% per annum over 10 consecutive years, reaching retail sales of more than $10 million per year, across 1000 retail stores, throughout Australia and New Zealand.
Driven by consumer lifestyle changes, Federico connects directly with people, inspiring and energising them to achieve greater things.He often draws on his personal experiences of leadership, entrepreneurial success, innovation, global trends, competitiveness, accountability, teamwork and diversity.
He has fuelled new product and brand initiatives, and successfully deployed new ways of performing fundamental business processes as the springboard to success for leading companies within the wholesale, retail, manufacturing, and professional service sectors.
His high level of enthusiasm, unconventional approach, openness to share personal experiences and down to earth nature, helps create a bonding rapport with his audiences.
Federico is also co-author of the successfull Millionaire book series: "Millionaire Coach" - How to Achieve a Millionnaire Mindset, and Have it All" (Published by Fiona Jones & Michael R. Dean, 2012/2013).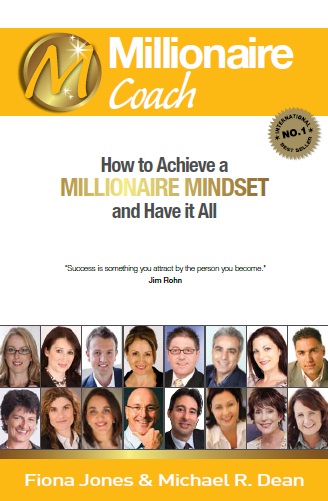 ** Special Promotion **
As a participant of this worshop program, you will receive:
↘ a FREE "Millionaire Coach" Book valued at $29.95*. For more information about this book, please visit: www.millionairecoachbook.com.au;
↘ a special 10% discount on any of our business programs*. Simply enter discount promotional code "specialpromotion" when making your payment for any program via this online eventbrite registration system;
* Notes: free book can be collected on the day of the event. Special discount is valid up to 3 months from the date of your workshop session.

Testimonials:
"I have been utilising the services of Federico Re, Creative Entrepreneur for the past 18 months. This will continue for some time while my business grows and expands. I did not want an expensive business plan sitting in my filing cabinet but dynamic, tailored advice suitable for my particular business. I have received this and a lot more to achieve the next level in my company. Federico has encouraged and motivated me to reach these goals through his past experience in business and great business mentoring. I cannot say how much this has helped me personally and professionally."
Ecococoon - Libby Versace (Owner) –www.ecococoon.com.au
"I found Federico to be a tremendous coach with a deep understanding of the principles that are essential to the success of any business. He has a great ability to dissect and analyse a business operation and quickly identify those elements that are most essential to increased future success. He communicates well, is easy to work with and delivered concise and understandable options to his listeners."
Aussie Interconnect - Shane Thorpe (Manager) –www.ausinterconnect.com.au
"I have Federico's support and advice invaluable during these early stages of my business and I really look forward to this continued relationship as we take my business to the next level !"
Beckon Photography - Jesse Spezza (Owner) – www.beckonphotography.com.au
"With an abundance of patience, Federico has helped me re-focus and gain both confidence and direction as we worked together on improving areas of my business. He has also opened my eyes to new possibilities and growth."
Gifts for Blokes - Heather Winchcomb (Owner) - www.giftsforblokes.com.au
"Federico Re has been an invaluable addition to our team. He has initiated a road map to the future of our business which has been the most integral solution moving forward. We now have real budgets in place, a new production plan, more staff and a logistics answer to our distribution - overall we have never felt so organised! Thank you."
Paper Eskimo - Lama & Michelle (Directors) - www.papereskimo.com
"Creative Entrepreneur's advice has been invaluable to our growth and vision. Our meetings offer insight to business structure, ignite our passion for design and implement procedures to allow us to head down the path that we originally started."
Lakeland Design - Tabitha Lakeland (Director) - www.lakelanddesign.com.au
"Federico quickly assessed my business goals and has assisted in developing strategies to improve productivity. He has a natural ability to assess, develop and understand visionary concepts, providing accurate and valuable knowledge to help in achieving ones goals."
Need Further Information ?
Contact Federico Re on 0408 510 378, or visit our website www.creativeentrepreneur.com.au
When & Where
RACV Club, 501 Bourke Street
(Business Centre - Level 2, Office 1 or 2)
Melbourne, 3000
Australia

Thursday, August 22, 2013 from 11:15 AM to 1:15 PM
Add to my calendar