Description

Detox your body & soul workshop at Ruby Lane Manly
---


Spring is here and so should be the desire to clean out all of the clutter, toxins and negative bits that has accumulated in our bodies and souls throughout the whole year. Spring is a time of rebirth and new growth not only for the mother nature hence we felt the urge to help you on the spring cleansing & detox journey and put on wellbeing workshop called DETOX YOUR BODY & SOUL.
Learn the how to's, why's and when's of cleansing, not only your body but also your mind. Join Nicola Johnson (Colonic Hydrotherapist, GAPS practitioner and Owner of pH Clinic) and Amanda Roemer (Energy Kinesiologist, Yoga Teacher & Owner of Energy Evolving) powered by Lululemon in an evening of nourishing knowledge to help you on your health jouirney, an evening of all things health and mindfulness.
Love to Detox and want to know more or new to the concept and want to know where to start? We will address the Spiritual, Physical, Emotional and explain the Scientific aspects of the detoxification system, cleansing and ways to make it a sustainable part of your everyday life. You will be led through a specifically designed deep meditation to support the process, taste some unique cleansing tonics and stock up on recipes, products and supplements to support your cleansing journey.



DATE
---
Wednesday 22nd of November 2017 6.00 - 8.00 pm
TIMELINE
---
6.00 - 6.30 pm - Guided deep meditation by Amanda Roemer
6.35 - 7.35 - Detoxification & Cleansing talk by Nicola Johnson
6.35 - 8.00 - Q&A and tasting of healthy tonics
COSTS
---
$39 per person
SPONSORS OF THE EVENT
---
lululemon Warringah

Prana Organic Juices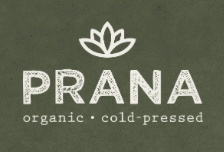 TICKETS
---
Tickets can be purchased online by clicking 'TICKETS' OR over the counter at Ruby Lane.
Limited capacity!
Don't leave the ticket purchase for later, this is a highly sought after event that will sell out quickly!
If you have any questions contact the Ruby Lane Team on 9977 7386 or marketing@rubylane.com.au
We look forward to seeing you at the event!
Team Ruby
* Cancellation Policy:
7 days notice or more required for a full refund
After this time you may transfer it to a friend or colleague with notice to us via email or phone