DESIGNING TRANSITION • Thinking and Acting for Change in the Anthropocene
Event Information
Location
University of Technology • Building 6
Level 6 • Room 115 (CB06.06.115)
702-730 Harris Street
Ultimo, NSW 2007
Description
Fundamental change at every level of our society is needed to address the issues confronting us in the 21st century. Climate change, loss of biodiversity, depletion of natural resources, geo-political strife and the widening gap between rich and poor are just a few of the 'wicked problems' that require new approaches to problem-solving as we move into the Anthropocene Transition.

---
Transition Design acknowledges that we are living in 'transitional times'. It takes as its central premise the need for societal transitions to more sustainable futures and argues that design has a key role to play in these transitions. It applies an understanding of the interconnectedness of social, economic, political and natural systems to address problems at all levels of spatiotemporal scale in ways that improve quality of life.
Transition Design advocates the reconception of entire eco-social systems, with the aim of making them more place-based, convivial and participatory and harmonizing them with the natural environment. Transition Design focuses on the need for 'cosmopolitan localism', (Manzini 2009; Sachs 1999) an approach to systemic transformation that is place-based and regional, yet global in its awareness and exchange of information and technology.
DESIGNING TRANSITION • Thinking and Acting for Change in the Anthropocene
A half-day workshop with Professors Terry Irwin and Cameron Tonkinwise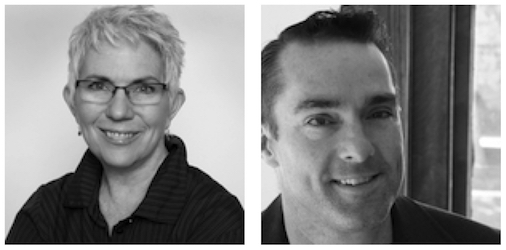 Terry Irwin is the Head of the School of Design at Carnegie Mellon University (CMU) in the USA and has been teaching at university level since 1986. Her research is in Transition Design, a new area of design study, practice and research that argues for societal transition toward more sustainable futures. Terry, along with Gideon Kossoff and Cameron Tonkinwise developed Transition Design and integrated it into programs and curricula at the School of Design in 2014.
Cameron Tonkinwise is Professor of Design at the University of NSW in Sydney and a strong advocate for the importance of critical practice-based design research. In collaboration with colleagues at CMU and an international network of scholar-practitioners, he continues to research and develop Transition Design as a design-enabled, multi-level, multi-stage approach to structural change toward more sustainable futures.
---
VENUE INFORMATION:
UTS Building 6 is located in Harris Street Ultimo between the Broadway corner and the ABC Centre.

The DAB Cafe on level 4 of building 6 offers a good range of meals, snacks and beverages.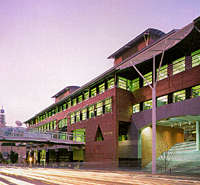 Please arrive early for a 9.00am start.
Date and Time
Location
University of Technology • Building 6
Level 6 • Room 115 (CB06.06.115)
702-730 Harris Street
Ultimo, NSW 2007