See inside an extraordinary home and hear architect Simon Pendal and his clients in conversation about how design can elevate daily life.
About this event
'This house feels like a secret world in the suburbs.' Simon Pendal, architect
Fifteen years ago, Simon Pendal started talking to Jurek and Michele about designing an addition to their workers' cottage in Beaconsfield. Fast forward to 2021, and the house received the top award for alterations and additions at the WA Architecture Awards.
The existing 1940s cottage was stripped back to its timber frame, jarrah floor and front verandah. With only subtle changes made to the plan, the integrity of this simple structure has been maintained.
In contrast, the new extension to the rear is a series of cave-like chambers made from recycled brick - a skilfully crafted sequence of sculptural spaces.
What was the brief, and how did the project evolve?
What ideas underpin the design, and what does it feel like to live there?
We are privileged to have the opportunity to visit Beaconsfield House and hear Simon, Jurek and Michele in conversation about this unique home.
Whether you're thinking of building or renovating, or just love great design, this event is sure to inspire.
Note: the address will be provided when you book.
Images: Rob Frith
Thanks to our Principal Sponsor ICS Australia.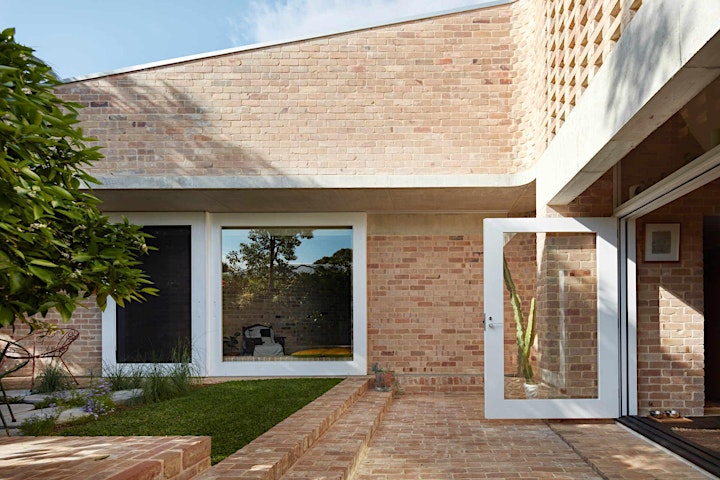 Date and time
Refund policy