Description
An intro to energy healing, chakras and manifesting using mindset and vibration.
---
​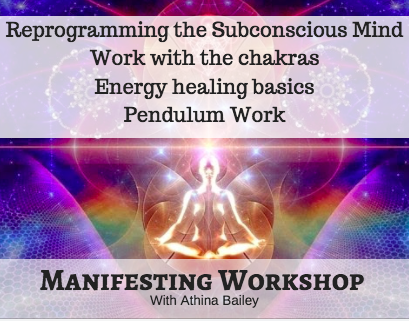 Are you ready to start using the law of attraction and vibrational energy to manifest your dreams into reality?
Are you ready to identify thought patterns that no longer serve you and install behaviour patterns that suit you better?
This is a half day workshop to get you from where you are now, to where you want to be.
Have you been wanting to create something in your life but struggle manifest it into reality?
Want to understand how to work with energy and raise your vibrational level to attract better people & opportunities?
Want to know how to connect with people on a deeper intuitive level?
_

It simply comes down to being consciously aware of what you're sending out energetically to the world and what programming you are running unconsciously. But are you aware of what meta-programming you have running behind the scenes?
The programming often occurs between the ages of 0-7, when the model of our world is formed, we are told what is right and wrong, what is safe and what is not and what we can and can't do. This imprints in our unconscious mind and stays with us in our programming in our lives, dictating our decisions.
In this course you will learn how to work with your unconscious mind and harness your energetic field to manifest what you want in your life, to get results, get empowered and energetically so that you never have to worry if you're on the right track and will able to create what you want in your life!
I know you are on this page for a reason and that is to find out how to do that, and I would love to teach you in my half day workshop.
 
These are the most common problems I hear from business owners & individuals:

> I want to work with energy but I don't know where to start
> I feel like I'm hitting road blocks, I want to manifest this but I don't know if the universe thinks its right for me
> I'm not attracting the right people into my life – it might be a certain type of person or a same pattern.
> I'm feeling overwhelmed and want to be in a better state
> I feel like I'm not good enough to do this or I don't deserve this

I kept working with clients who were in these situations over and over again, they just couldn't move into the state of abundance and flow that they wanted to be in! That's why I created my half day workshop!

This half day workshop will give you the tools to move from where you are, to where you want to be and fast track you in creating your future – you get to design your life!
Think of yourself as a life architect, you get to choose how you want your future to be!
How:
- Communicating with the unconscious mind & understanding what beliefs are present that are holding you back
- Programming your unconscious mind for success and to manifest your goals
- Learn energy healing basics, how to channel energy and harness this energy and your energetic states to get onto the right vibration to manifest your goals.
- Find and remove limiting beliefs such as 'I'm not good enough' or 'I don't deserve this'
- Understanding how to correctly set goals and working with your time line to install and create your future
__________________________________________
Is this workshop for you?
Are you wanting to change your life and manifest the right opportunities and people into your life?
Are you stuck dealing with some chronic conditions and beliefs that are holding you back?
Do you experience a lot of self doubt about your ability to manifest what you want into your life?
Are you looking to understand how your energy field works and how to activate your chakras to attract what you want?
What you get:
- A Pendulum
- A Chakra Chart
- A workshop that's jam packed full of information for manifestating your future!
____________________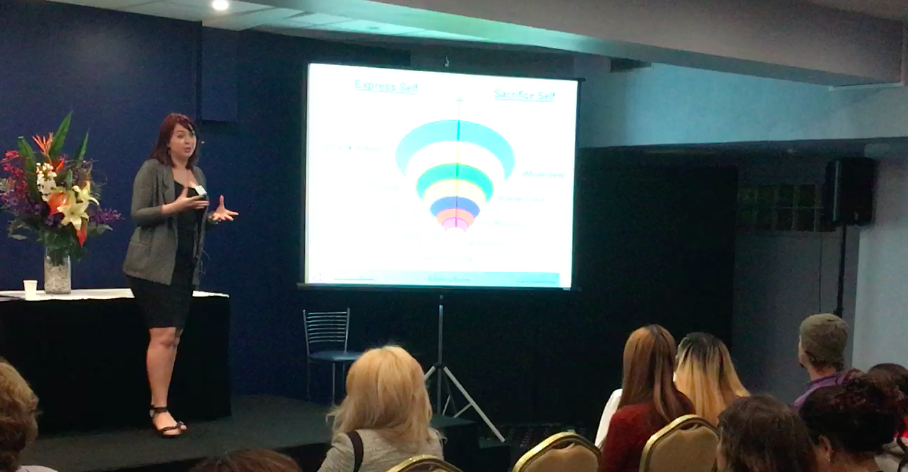 I'M GOING TO SHOW YOU HOW TO
Work with your energy field
Create an energetic vibration for success
Deprogram and reprogram your unconscious mind
Get rid of limiting beliefs
Increase your VQ (vibrational intelligence)
And most importantly – MANIFEST WHAT YOU WANT!
As a result, you are going to fast track your future, understand and determine why and what people and opportunities you are attracting in life and business and how to attract the ones you want!
You will walk away with:
1. STRATEGIES TO WORK & CONNECT ENERGETICALLY
Learn how to set your energetic vibration and energies to attract the right people. Learn how to align your vibration and chakras to get you attracting what you want. Connect with people and leave them with a heart centred feeling of care and connection. Raise your VQ (Vibrational Intelligence).
2. THREE WAYS TO MANIFEST YOUR GOALS
Find out the ways you can work energetically and with the unconscious mind to create your future. Decide what you want and create it.
3. PROGRAM SUCCESS & HAPPINESS
Discover how you can remove limiting beliefs that are impacting your current life, health and success and reprogram the right beliefs you want and need for you to manifest your future!
If you want to change your life and manifest what you want – this workshop is for you!
For a small investment of $47 you will learn how to install your future, align energetically and manifest your goals to fast track your success and get results.
When: Thursday 20th July 2017, 9:30am – 1:30pm
Where: MindBody College, 139 Alexander Road, Crows Nest
Investment: $47
Book in for my workshop today and start creating and manifesting your reality – as you want it to be!
I can't wait to meet you!
Athina Bailey
The Spiritual Coach
Exceprt from my upcoming book 'The Universal Law" on the unconcious mind and its power
"
As I got older, a deep interest in the human psyche led me to study Psychology, Neuro-Linguistic Programming and Hypnotherapy, which allowed me to understand how the unconscious mind interferes with our goals and us attaining them. How the unconscious mind can sabotage us and stop us from creating what we want in our lives. I began to see clients who had desperately wanted to create something in their life but were struggling to manifest it. Lets take a common example, weight loss. A client would come in wanting to lose weight and was seemingly unsuccessful no matter what they tried. Due to a trauma in this life or another their unconscious mind did not believe it was safe for them to lose weight. Their unconscious mind believed that if they lost weight they would be attractive to the other sex and would be noticed by people and perhaps be vulnerable, which may result in pain and heartbreak. The primary role of the unconscious mind is to protect us and in that case the unconscious mind chose to protect the person by holding onto the weight, because it believed if it held onto the weight that was less painful then falling in love.
For a lot of people the issue around weight comes back to the fact the unconscious mind is protecting the individual. If you have an issue with weight, think back to when you first started to gain weight. Were you trying to protect yourself? Was there any kind of abuse occurring in your life at the time? Often the unconscious mind believes if we hold onto excess weight we are more likely to be safe and protected.
Similarly, if someone wanted a partner consciously, but unconsciously the mind believed that a partner would bring up anxiety or trauma that the individual is not ready to deal with, then they wouldn't be able to manifest it as the unconscious mind would keep self-sabotaging. Maybe they worked hard enough and attracted it but the unconscious mind believing it wasn't safe would find a way to sabotage the relationship. Can you relate to this? Were there instances when you wanted something so bad and as soon as you got it, you sabotaged yourself?
"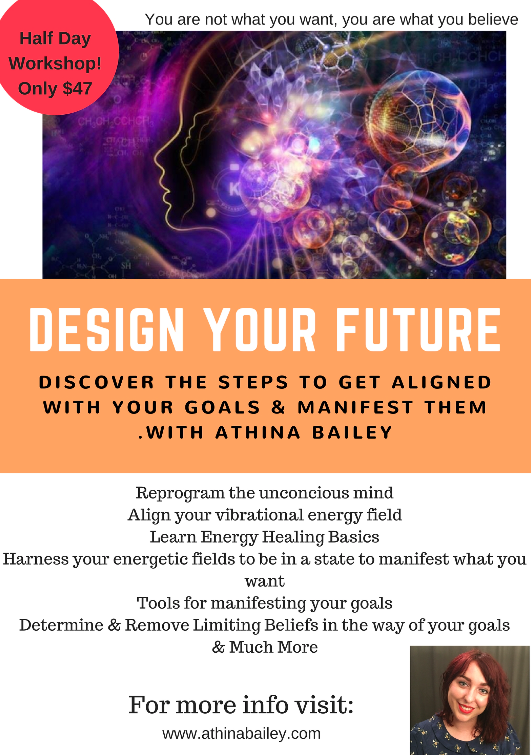 Organiser of Design Your Future - Half Day Manifestation Workshop
Athina is a Clairvoyant Channel & Kinesiologist, she helps spiritual entrepreneurs activate their channelling abilities & create soul aligned abundant businesses.
She works 1:1 with her clients in her signature coaching program and also teaches courses.
Athina is passionate about self-development, the metaphysical and believes in helping her clients live a life they are in love with. 
She loves meeting new people and empowering others to get the results they want in their life quickly!
For more info:
www.athinabailey.com