Description
Calling Women Start-ups & Small Businesses!
- Are you trying to get your business out there on a budget, but your branding just doesn't position you as the professional, credible business woman you are?
- Are you DIY-ing your branding efforts only to be left with unpolished designs and frustration?
- Do you constantly switch up your branding design resulting in inconsistency that confuses your audience?
+ Your logo and marketing efforts should build trust with your ideal target audience
+ Your brand should speak to your ideal target market and position you as the credible, leader in your field.
If you want to be taken seriously in business, you need great design! The best way to get your message out there is through professionally designed branding.
Introducing Creative Chicks – Design Your Brand In a Day Workshop.
Hosted by Sarah from Sarah Rose Graphic Design and Angelica from Australian Graphic Design, two graphic design and brand experts on a mission to help business women establish themselves as credible and professional in the busy marketplace.
We recognised the need for affordable graphic and branding design among business women; both start-ups and women wanting to re-brand.
Professionally designed branding can range anywhere from $500 - $5,000+, and we understand how much of a stretch that can be for business owners. We also know that it's completely okay for businesses to DIY their branding when first starting out, BUT you want to begin on the right foot, so as to not tarnish the brand you are working so hard to build.
Sarah and Angelica met through a business Facebook group, and after 6 cups of coffee; Creative Chicks was born <3
"We both shared our passion for graphic and branding design, as well as the feeling we were doing it alone in business which is all too common among business women. The business journey is hard, and often we don't have many like-minded women to turn to for support.
We really wanted to create a community where women could come together, share their knowledge, and share their business journeys!"
Creative Chicks ~ Design Your Brand In a Day is a workshop where you can both learn the importance of a well designed brand and implement the graphic design skills taught; without breaking the bank!
In this 1 day workshop you will learn:
:: What a brand is (hint it's more than a logo design)
:: How to pick free for commercial use fonts that embody your business' style
:: How to pick colour palette's that align to who you want to attract in your business
:: Where to find the best free for commercial use images and photography
:: How to design a memorable logo (using the program professional designers use)
:: How to create a mood board that captures the style and tone of your brand
:: How to create a brand board, allowing you to maintain brand consistency and therefore build trust with your audience
:: How to remove the constant DIY-ing your brands' look and feel, and eliminate the guessing game when it comes to designing your social media posts and marketing collateral
If you have an eager willingness to learn graphic design and build your branding on a budget, Creative Chicks Design Your Brand In A Day Workshop is perfect for you!
What You Take Away From The Course:
:: A whole lotta' branding knowledge
:: The start of your beautifully branded business (logo + mood board + brand board and business cards if you're a computer wiz)
:: Take home workbook with all the valuable know-how you learnt on the day
What's Included On The Day:
The workshop will be held at WOTSO Workspace in Varsity Lakes on the Gold Coast, Australia's leading provider of flexible inclusive workspaces.
Tea, coffee, water and catered snacks are included on the day.
And of course you get to pick the brains of your hosts Angelica & Sarah, two passionate graphic designers who work in the design industry today.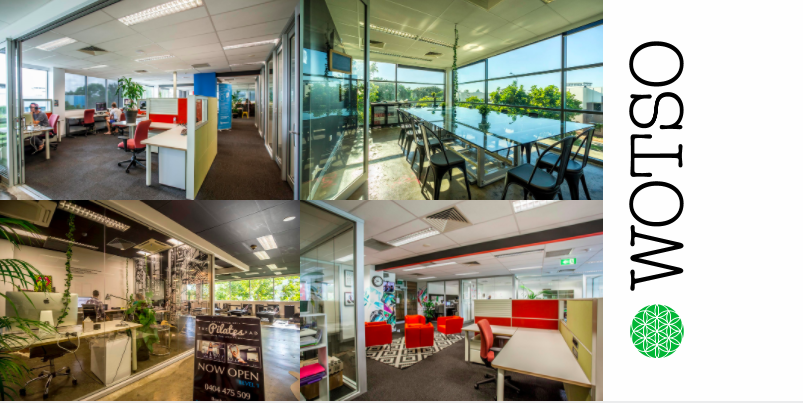 What You Need To Bring on The Day:
:: Your lovely self + Your own laptop + Notepad and pen
The Design Your Brand in A Day Workshop runs the second weekend of each month around Australia. You'll walk out with your new branding designed and graphic design skills you can implement into your business every day.
Who are we?
Angelica (business owner and creative director at Australian Graphic Design) and Sarah (business owner and creative director at Sarah Rose Graphic Design) combined their creative skills to create the Design Your Brand in a Day Workshop for business women who are looking for an affordable way to design or improve their business branding.
With a combined background of 20+ years in the graphic design industry, Angelica and Sarah have curated an easy to learn workshop that allows women in business to learn the graphic design essentials needed to get their branding established, and out into the world quickly.
Our aim is to reach passionate, driven women entrepreneurs who want to get their hands dirty learning the graphic design skills to be able to implement in their own businesses.
As passionate women entrepreneurs, we tend to treat our businesses like our babies. Sarah & Angelica (having met in a business Facebook group!) shared the commonality of feeling alone on their business journey. Our goal is to create a real community of business women where we can come together to share our knowledge and walk the entrepreneur journey together.