Description
Design Thinking for Innovators
A Future Skills Bootcamp
One of the most important emerging skillsets of our time, design thinking is a creative approach to solving problems using a human-centred lens. Leveraged by leading innovators throughout the globe, design thinking is a foundational skill of the modern age for any professional or innovator.
Design thinking enables innovators and change makers to develop deep empathy for their users, allowing them to uncover real insights that result in meaningful solutions to observed problems. Ultimately, this results in better outcomes for both customer and organisation.
Our learning style is fast-paced, hands-on and immersive. You'll be applying new skills and mindsets as you learn them, and you'll walk away with a bundle of new tools to use in your work:
⚡️ Design thinking fundamentals.
Understand the core principles of the design thinking process, and explore case studies on how design thinking has impacted organisations world-wide.

⚡️ Putting your customer first.
Learn why empathy and deep customer research enable the most powerful solutions to be found.

⚡️ Validating your ideas through prototyping.
Learn how to quickly and cheaply test your assumptions, get feedback, and improve your prototypes in a rapid iterative cycle.
We can't wait to see you there!

This bootcamp runs 9:30am - 4:00pm, with breaks to enjoy some delicious and healthy morning tea, lunch and afternoon tea.
The facilitators: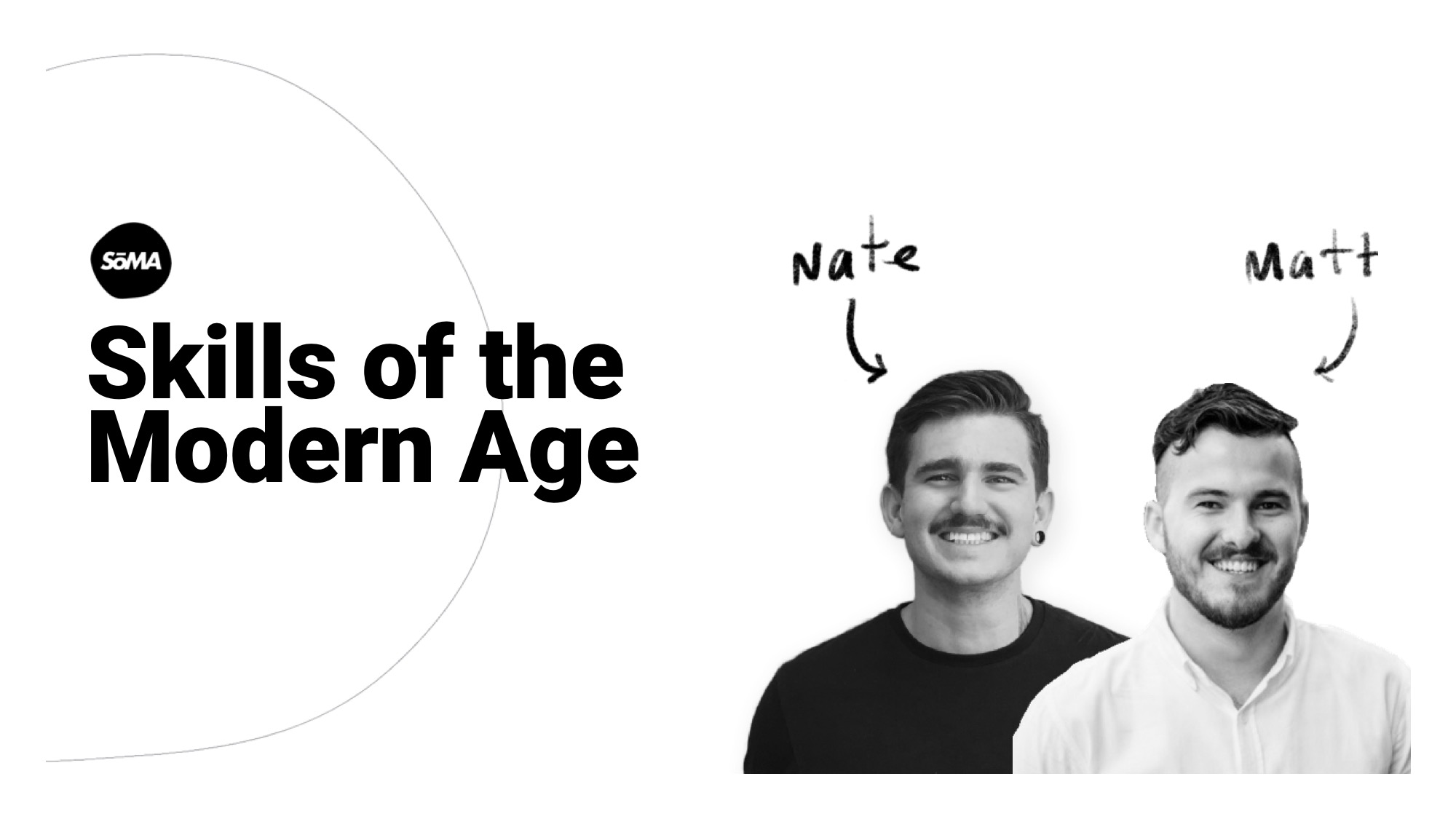 Nate Sturcke is passionate educator and supporter of the local Perth innovation ecosystem. Over the last 5 years Nate has worked with over 4,000 entrepreneurs through a variety of programs, including the Silicon-Valley based Founder Institute accelerator; Google-backed Startup Weekend; and RAC SeedSpark seed fund. In both 2017 and 2018, Nate was awarded the WA Startup Community award for his role in promoting early stage entrepreneurship throughout the state.
Matt Norman is a learning designer and facilitator working to transform education and training, starting in WA. He has over 5 years of experience running workshops with everyone from social impact professionals to at-risk youth, and has worked in advocacy and recruitment for the innovative Teach For Australia program. A graduate of both the Presencing Foundation Program on systems change, and the KAOSPILOT Masterclass in Learning Design, Matt's passion is creating experiences that bring out the best in people.