Description

Course Description:
Collective Campus and the School of Design Thinking are proud to bring you the Design Thinking Experience.
This highly energetic 3-day program will give you a good understanding of the principles of Design Thinking including the key tools & terminology. The focus of this course is hands-on: learning by doing.
Our program is based on three main values of Design Thinking: empathy, collaboration and experimentation and it goes beyond. During the three-day program, participants complete two real projects using the approach.
The tools you use include: Design Challenge, Double Diamond, ET, User+Need+Insight, User board, Stakeholder Mapping, Persona and Customer Journey Mapping, Brainstorming Rules and Prototype tools. By attending the course, you learn about the right mindset and how to use these tools at the appropriate stage of the process.
What you will learn?

- You will learn innovation by doing through 2 real projects
- A real approach to solve complex problems
- Practical tools to gain empathy, to collaborate and to prototype any idea.
- Expand your creative confidence
- Deep understanding to learn insights from your internal and external customers
- Learn in practice rapid prototype techniques.
Who should attend?
Design thinking is a mindset that can be applied in any area.
The participants tell us that they use design thinking to help them solve complex problems, accelerate innovation processes and teams, work collaboratively, create new business models and ultimately work with their heart and purpose.
This is a tailor-made program for busy people who seek constant updating and knowledge. In practice, it is made for those who seek and need to innovate to bring real solutions to the challenges of this new emerging world.
There is no pre-requisite to participate in this course, simply be willing participate to find relevant solutions to real problems and learn by doing!
What is Design Thinking?
Design Thinking is a practical, human centred approach that accelerates innovation and solves complex problems.
To understand Design Thinking and start working or living using this mindset, we need to internalize three basic values – EMPATHY, COLLABORATION and EXPERIMENTATION.
Changing your mental and working model means to get up from your chair, go to the street and gain insights from customers, work in groups, co-create, really listen to each other and build on the idea of others. Of course this means to take risks and gain experience as you do these things.
First of all, we design solutions that are desirable. By testing and iterating our solutions we deliver appropriate, actionable, and tangible strategies through the lenses of feasibility, viability and desirability. The solutions that emerge at the end of the Human-Centred Design should hit the overlap of these three lenses; they need to be Desirable, Feasible, and Viable.

Facilitators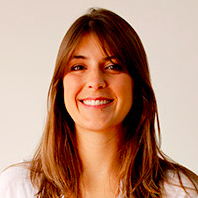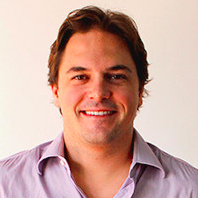 Juliana Ricardo
Juliana is an entrepreneur and educator. She is the co-founder of ECHOS, an innovation laboratory and its business units: School of Design Thinking – a school that puts innovation in practice, and Design Echos – innovation projects. Over the last 4 years Juliana has worked to develop an innovation ecosystem in Brazil and now in Australia to foster social innovation and design thinking.
As an innovation expert and entrepreneur , Ricardo Ruffo is a founding partner of various initiatives. The best known of these is the Design Echos, an organization that aims to create a social transformation in the country through business and innovation, offering consultancy on projects of this magnitude, and processes of learning and education.

Time Commitment
Class time: 3 full days, 9 am - 5:30 pm, Wednesday (9th), Thursday (10th), Friday (11th).
Dress Code
Anything from suits and ties to jeans and Chuck Taylors! Learning and innovation aren't dependent on dress code.
Group Bookings
Contact the team at info@collectivecamp.us or (03) 9996 1257 to enquire about group bookings.
Location
Our workshops and classes can take place both on campus, on-site at your organisation as well as third party sites and events such as conferences.

LEARN CONNECT INNOVATE
Collective Campus is an innovation hub and practical education provider based in the Melbourne CBD.
We believe education doesn't have to mean long, drawn out and expensive courses. At Collective Campus, we believe in high-impact, practical education - meaning you walk out of every class with knowledge you can apply straight away.
Our teachers are all industry leaders who have been-there-done-that, so no matter if you're learning enterprise innovation, digital marketing, data science or building a lean startup, you'll always get the most cutting-edge knowledge and comprehensive case studies.
Students also all join our Campus Alumni, where you'll receive ongoing support, news, information and special deals.
Organiser of Design Thinking Experience