Design Jam | Innovate to Improve Health | @ World Hospital Congress

Thursday, 11 October 2018 from 9:00 am to 5:00 pm (AEST)
Event Details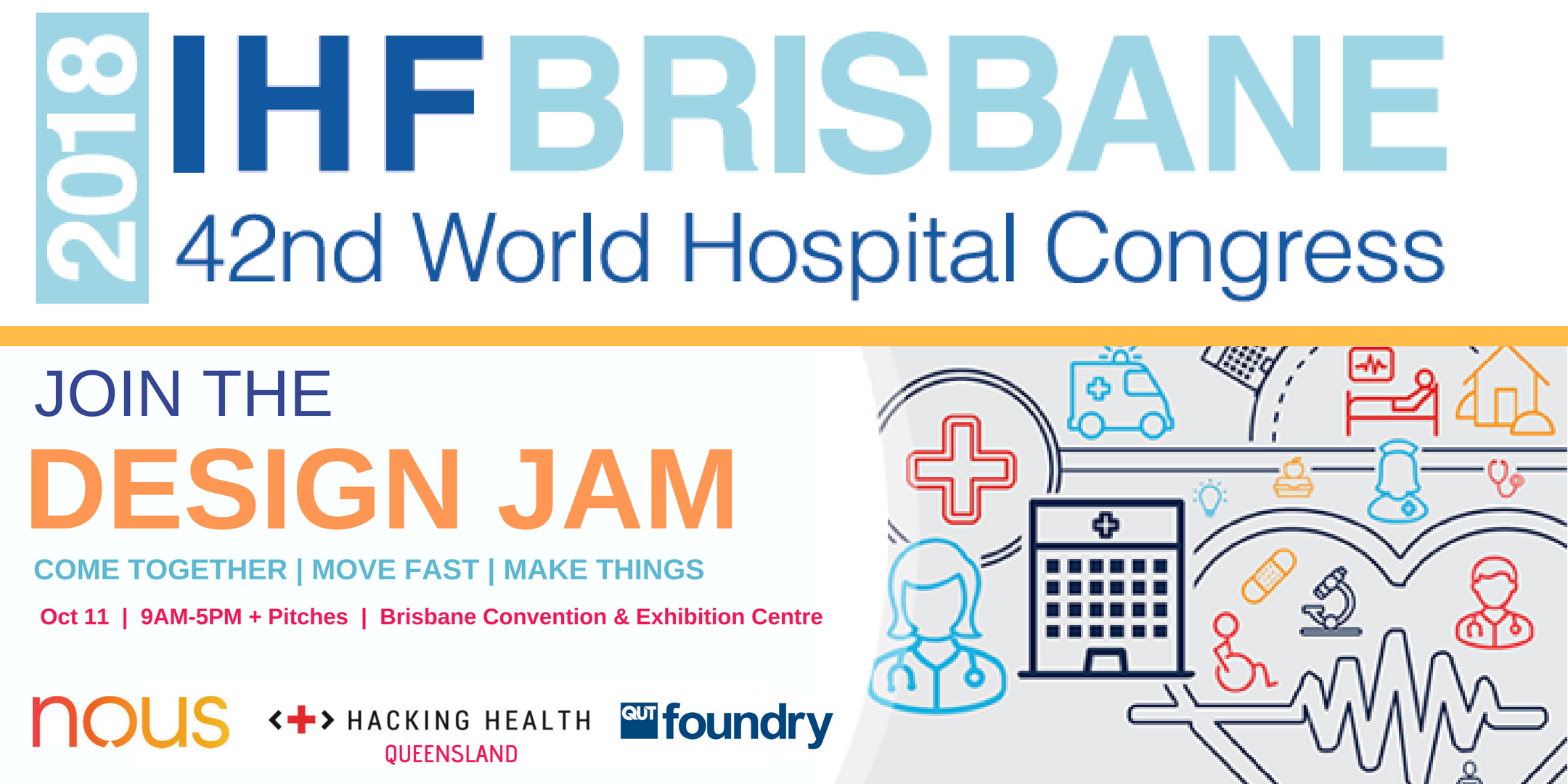 For the first time, the World Hospital Congress, being held this year in Brisbane, Australia, will feature a one-day Design Jam.
The aim is to identify significant problems and opportunities in health - and bring together bright and diverse thinkers (from across and beyond health) to ideate, co-create, validate, develop, and pitch solutions to improve health and care.
Design Jam - 9:00am-5:00pm
Participants will be guided by mentors to apply a collaborative human-centered design approach to solving some of health's biggest problems, drawing inspiration and input from diverse stakeholders and experts on call.  Food and beverages will be provided to fuel the day - turning problems into great ideas and tested solutions.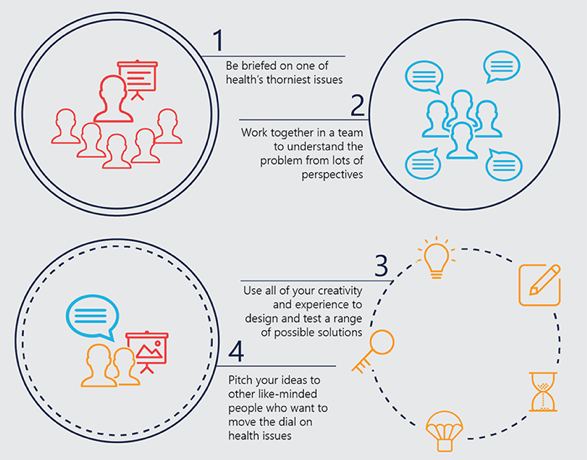 Pitch presentations - 5:30pm-6:30pm
Following the Design Jam, participants, judges and guests will be invited to the Auditorium for the formal Pitch presentations.  
Each team will nominate one or more team members to present their solution to the audience and expert panel of judges.  
There will be an opportunity for both judges and the audience to provide input and feedback to the ideas pitched, such as regarding the desirability, feasiblity, viability and future development of ideas.  The judges will decide and announce the winners and prizes.
Attend Pitch Presentations
Even if you don't participate in the Design Jam, you can come to the Pitch Presentations.
Register here.
Prizes for winning pitches
Prizes for the winning pitches are amongst some of the many benefits of participation at the inaugural World Hospital Congress Design Jam.  Prizes include: free one year personal AHHA memberships for all winning team members; free idea development program opportunity, to progress ideas to the next level, including co-working space membership for winning teams' members, mentoring sessions, exclusive access to events and key contacts/mentors in the health industry; free innovation and design resources; and more!
Pitch presentations - General public tickets
A number of tickets to the Pitch Presentations will be made available, closer to the date, for special guests, World Hospital Congress attendees, and members of the general public to attend the Pitch Presentations.
Design Jam preparation
No formal preparation is required to participate in the Design Jam.
Just come along with enthusiasm to share and openness to new ideas!
If you are, however, passionate about working on a particular challenge or opportunity, you will have an opportunity to propose it for selection.  
Opportunities for all to suggest problems & opportunities
World Hospital Congress attendees, from around the globe, and others interested in improving health may submit suggestions for problems or opportunities to feature in the Design Jam in response to calls for same.
Special dietary requirements
If you have special dietary requirements, please let us know when completing your order. 
Special discount to World Hospital Congress
For Design Jam attendees, World Hopsital Congress organisers AHHA have offered a special discount price to attend the World Hospital Congress.  Design Jam participants can enjoy a special price of $1000 (discounted from $1650/$2000) on non-Design Jam days (October 10 and 12).   If you are interested in this offer, please select this option on registering and you will be sent a promotional code.
Design Jam organisers and facilitators
The Design Jam is organised and facilitated by mentors from Nous Group, Hacking Health Queensland and QUT foundry, with support from World Hospital Congress 2018 organiser AHHA.  We have partnered with BetterBeliefs to use their technology platform in the Design Jam for the better engagement of diverse stakehkolders and experts to inform problems and solutions.


Nous Group is an award-winning management consulting firm with over 270 people across eight locations in Australia and the UK, and a strong track record assisting organisations in the health sector to deliver high quality outcomes for patients and stakeholders.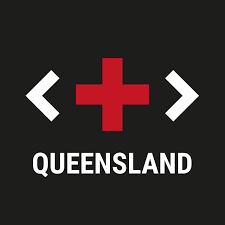 Hacking Health Queensland is part of a global network, acting locally to share knowledge and enable innovation and entrepreneurship to advance and improve health and healthcare, including through the design and faciliation of hackathons, design jams, innovation and educational events. We connect and collaborate with the health sector, government, academia, research, startups and industry. 

QUT foundry is part of Queensland University of Technology's (QUT) entrepreneurship ecosystem, being a hub for innovation and entrepreneurship, serving to inspire, enable, and connect current and future innovators, change agents, social entrepreneurs, and founders. It offers co-working space, events, mentoring, an incubator program, and more to benefit the QUT community and wider ecosystem.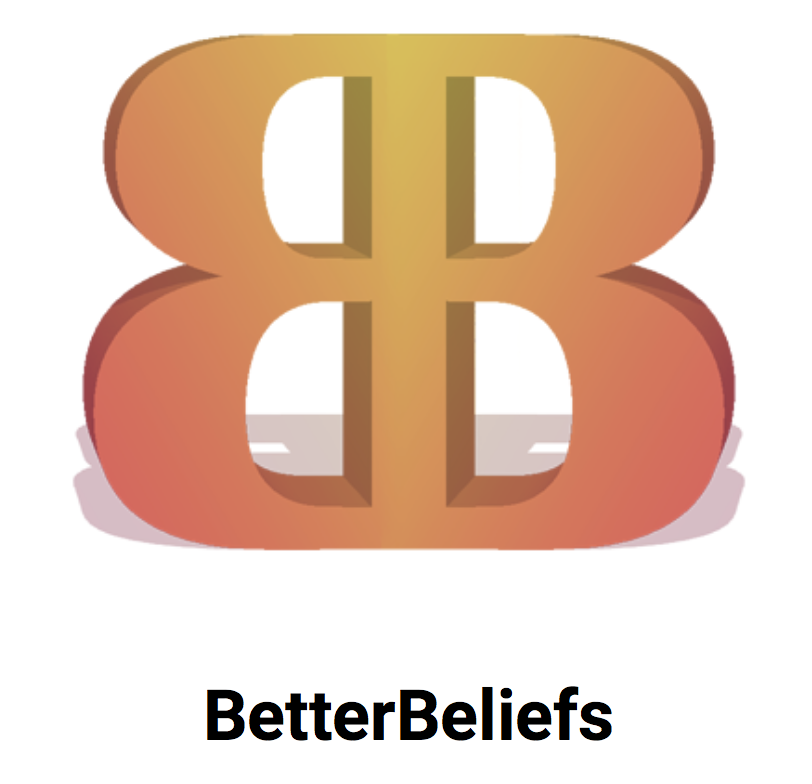 BetterBeliefs is a partner for the Design Jam, providing use of its technology platform that delivers a social-media-like user experience to engage both experts and diverse stakeholders with collective, evidence-based, ideation and decision making.  "BetterBeliefs provides a paradigm shifting opportunity to engage diverse stakeholders in collaboratively designing, testing, evaluating and approving solutions."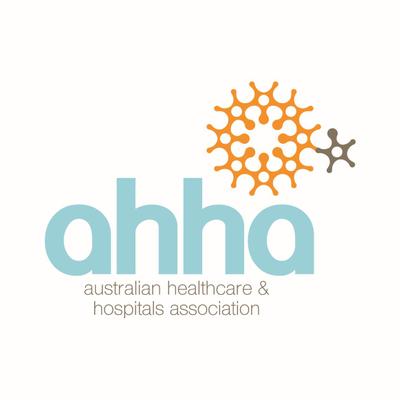 AHHA is Australia's national peak body for public and not-for-profit hospitals and healthcare providers, and the organiser of the 2018 IHF Brisbane 42nd World Hospital Congress.  The World Hospital Congress of the International Hospital Federation (IHF) is a unique global forum that brings together leaders of national and international hospital and healthcare organisations to discuss key drivers of national and international policy, management, financial trends and solutions in healthcare management and service delivery. Through this forum multidisciplinary exchange of knowledge, expertise and experiences are facilitated, together with dialogue on best practices in leadership in hospital and healthcare management and delivery of services. The IHF World Hospital Congress is a one-stop shop for the healthcare professional seeking the opportunity and environment in which to engage in a 360-degree learning and knowledge-sharing experience among peers.


When & Where

Brisbane Convention and Exhibition Centre
Cnr of Merivale Street and Grey Street
South Brisbane, QLD 4101
Australia

Thursday, 11 October 2018 from 9:00 am to 5:00 pm (AEST)
Add to my calendar
Organiser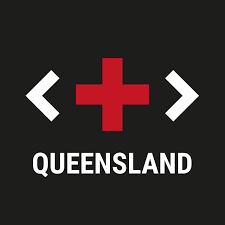 Hacking Health Queensland is part of a global network, acting locally to enable innovation and entrepreneurship to advance and improve health and healthcare.

QUT foundry inspires, enables and connects current and future innovators and entrepreneurs, providing co-working spaces, makerspaces, events, resources, programs, and incubation. QUT is the leading university in the state for number of founders and future founders and offers a number of Australia's leading accelerator & entrepreneurship programs, including for robotics and creative technology through QUT bluebox and QUT CEA.