Design for Public Sector Leaders

Tuesday, 27 August 2019 from 9:00 am to 4:30 pm (AEST)
Event Details
Take the mystery out of good design.
There is a great deal of interest in design thinking, human centred design and strategic design in the public sector, but how well do we understand its practical applications or how to bring it into the work we do every day?
In order to examine the value, the limitations and to help us develop a 'design lens' as public sector leaders, Mandarin Live is bringing you a day of presentations, workshop activity and panel discussions to pick apart this complex topic.
Programmed and led by Dr Mathan Ratinam, inaugural Managing Director of CivVic Labs at LaunchVic, and a former Lead Design Specialist at the World Bank, and supported by leading experts in the field, this unique event invites participants to consider real-world scenarios for practical, actionable learnings. 
The event
Participants will hear from and interact with design experts who understand the complex challenges of the public sector, its governance and accountability challenges.
Following some history and theory for context setting we'll  zoom in to examine the practical aspects of design practice, with a focus on developing critical thinking on how design can work in public sector organisations: what it can do, what it's not meant to do, and how executives and senior managers can lead their teams around the design process for public good. 
Who would find this event suitable?
Public servants, both managers and senior executives
Managers in NGOs
Managers in peak professional and industry associations 
Consulting firms working with government
Private sector firms working for government
Higher education management and faculty unfamiliar with design theory and practice
Who will you hear from and interact with on the day?
Facilitators:
Mathan Ratinam, Lead Facilitator,  

Former Managing Director of CivVic Labs at LaunchVic

Lina Patel, Co - Facilitator, Founder, Revma Consulting 
Speakers:
Sophie Turner, Service Design Manager in Victoria's Department of Premier & Cabinet

Chris Marmo

Co-founder, Paper Giant, a design practitioner working with government from the outside

Kylie Long

, Principal Advisor, Family Safety Victoria

Yoko Akama, Associate Professor, School of Design, RMIT University.
What will be some of the outcomes from the day for you?
Increase the success of design-led initiatives in the unique conditions of the public sector

Help to see the potential of design with services and people in mind

Understand the potential and the limitations of design

Appreciate that good design application is not simply about toolkits but thoughtful approaches and a mindset

Understand that an iterative process of design is all about de-risking and not betting on a one-chance solution.
What will the day's program look like?
9:00-9:30 

 

Registration & Welcome Coffee 

 

9:30-9:45   

 

Welcome and Overview

 

9:45-10:00 

 

Understanding Design. A brief history of Design and its evolving practice.

 

10:00-10:45 

A Design-led Approach for the Public Sector. A practical process for integrating design into public sector activities

10:45-11:00

Morning Tea

11:00-11:45

 

Fireside Chat - The Human Centred Design Playbook. Sophie Turner, DPC Victoria, will present and discuss their work on the Human Centred Design Playbook for government.

 

11:45-12:30  

 

Panel - Design and Ethics. Exploring the ethical dimensions of design-led approaches. 

 

12:30-1:30

 

Lunch

 

1:30-3:00 

Activity - Prototyping and Iteration. 

This will be an active session to understand Prototyping. 

3:05-4:00 
Panel - Developing Partnerships. 

Tips for effective collaboration between public servants and designers

4:00-4:30

 

Closing Address 

 
* The Mandarin reserves the right to adjust speakers and program without notice.
About the lead facilitator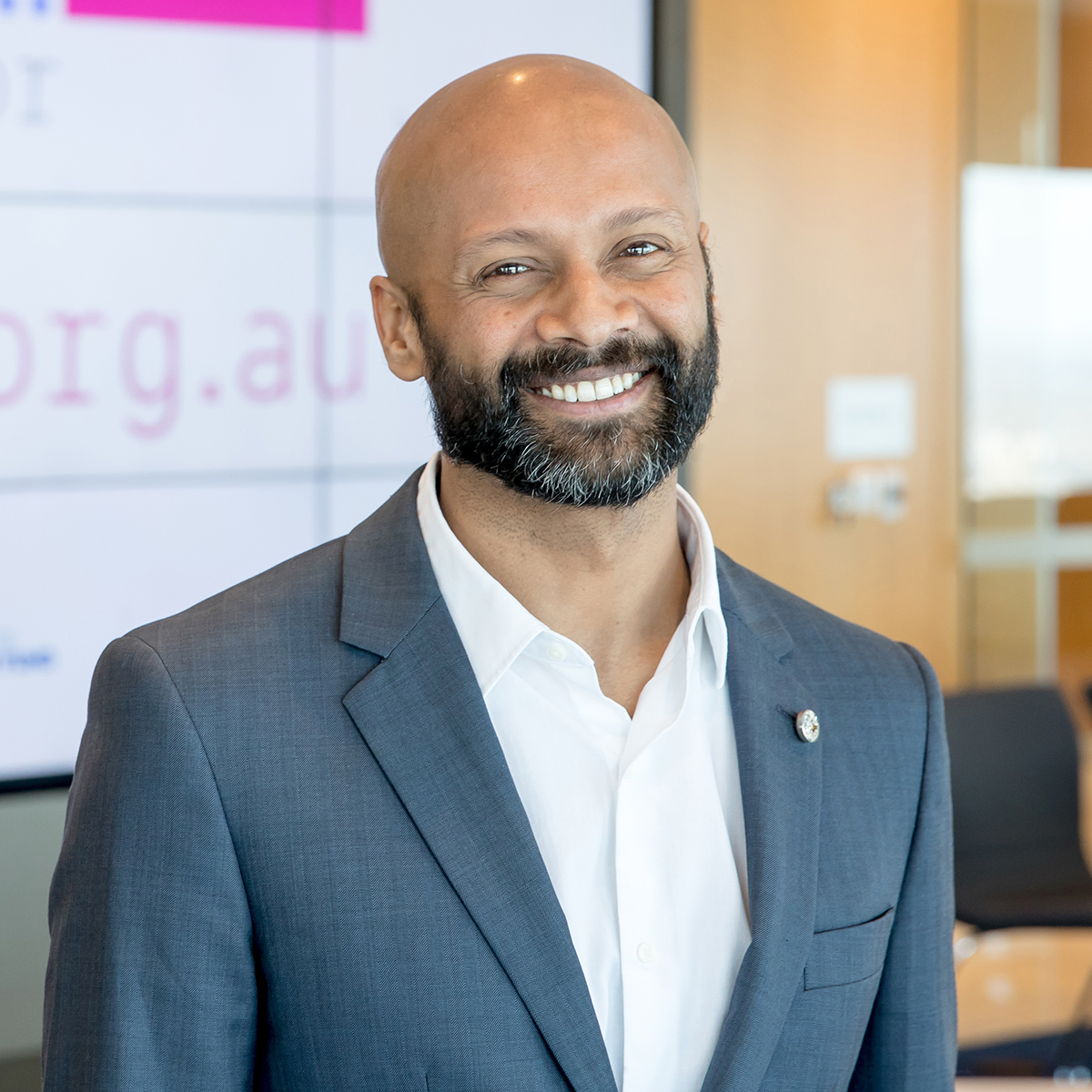 Dr Mathan Ratinam has over 18 years experience as a design professional, innovation specialist and entrepreneurial educator. He has spent the last decade operating at the intersection of design, innovation and international development focusing on climate innovation, entrepreneurship and innovation ecosystems. 
Mathan was the inaugural Managing Director of CivVic Labs at LaunchVic, Victoria's startup agency. Previously, he was the Lead Design Specialist in the Innovation and Entrepreneurship Unit at the World Bank and has also been engaged as a strategic designer by the White House during the Obama administration, various UN agencies, the US Department of Defense, international NGOs and been an advisor to the Australian Government's Department of Foreign Affairs and Trade.
As an educator he has taught at Columbia University and the Parsons School of Design in New York and RMIT in Melbourne. 

When & Where

City Convention Centre, Victoria University
Level 12
300 Flinders St
Melbourne, VIC 3000
Australia

Tuesday, 27 August 2019 from 9:00 am to 4:30 pm (AEST)
Add to my calendar