Design + Art + Science, and Demoscene

Friday, 27 February 2015 from 11:00 am to 12:00 pm (AEST)
Event Details
Design + Art + Science, and Demoscene
Dr Tomasz Bednarz
Projects Leader at the CSIRO Digital Productivity and Services Flagship, Brisbane
an IVD Talk – Interactive & Visual Design, School of Design, Creative Industries Faculty
Queensland University of Technology
Fri, 27 Feb 2015, 11am – 12pm, D214, D Block, Gardens Point campus
Abstract
Demoscene (Underground Real-Time Art) was born in the computer underground, and demos are the product of extreme programming and self-expression (see for example http://youtu.be/UmS6LtNwMcE). Many demoscene productions are inspired by real science, which is presented in very creative ways – visuals synchronised with the music to achieve maximum awesomeness, but also sending strong message to the viewer. Come and listen to stories about connecting design, art and science together, and also about some coding tricks.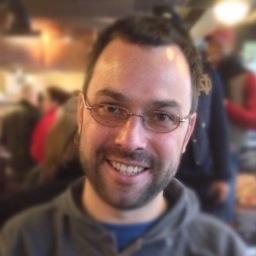 Bio
Dr Tomasz Bednarz currently works as a Computational Research Scientist and Projects Leader at CSIRO's Digital Productivity and Services Flagship. He joined CSIRO in early 2009, and initially worked as 3-D Visualisation Software Engineer at CSIRO Queensland Centre for Advanced Technologies. Then in early 2011, he moved to Sydney to carry out works on image analysis using GPGPUs and heterogenous architectures, and led NeCTAR funded Cloud-based image analysis and processing toolbox project (http://cloudimaging.net.au). Currently, he leads project Platform for Big Data Analytics and Visual Analytics, connecting data analytics, statistical modelling, image analytics, machine learning, visualisation into one stack of reusable solutions running on the CSIRO infrastructure.
His broad range of expertise spanning from image analysis, through numerical simulations and experiments with fluids, visualisation, computer graphics, demoscene, to human-computer interactions is evidenced by the quality and number of publications (http://www.researcherid.com/rid/A-7376-2011). He runs the Brisbane GPU Meet-up group, is active in the ACM SIGGRAPH International Resources Committee, and leads the Khronos Group chapter. He actively promotes use of computational and visualisation techniques for science and research.
When & Where

Queensland University of Technology
2 George Street
Brisbane, QLD 4000
Australia

Friday, 27 February 2015 from 11:00 am to 12:00 pm (AEST)
Add to my calendar
Organiser
Design is no longer experienced as a noun, as an object or artifact to use or admire. We experience Design more actively, it's an approach or way of thinking that drives our everyday interactions with the world around us and central to successful national innovations systems worldwide.
We believe Design is optimistic, transformational, ethical, inclusive, and experimental.
Our vision is Change By Design.
We are driven to deliver design-led solutions to societal challenges through rigorous, high-impact transdisciplinary design research.