Description
The Department of Environment and Science is hosting a two-day workshop to listen and learn about the challenges and opportunities educators face when implementing sustainability and waste education in Queensland schools. Discussions from the workshop will inform the design of a four-year sustainability school based education strategy focusing on minimising waste and promoting resource recovery.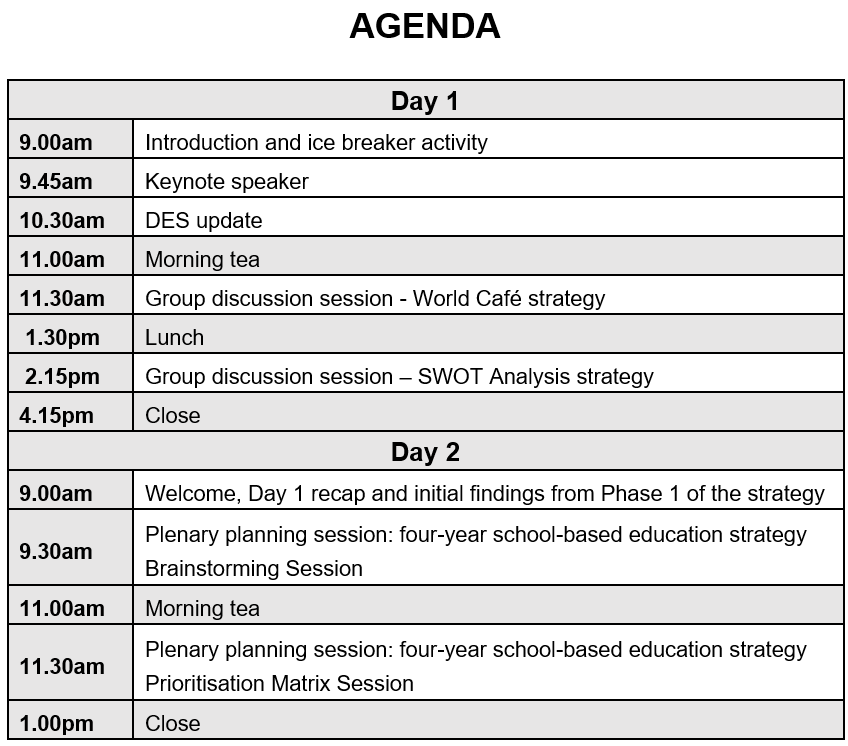 Participants will have the opportunity to draw on the experience of other educators, share their knowledge of issues and challenges in managing and minimising waste, to help shape a strategy that will harness existing school curriculum and community resources and drive behavioural change in Queensland.
The workshop will be facilitated by Mandy Botterell, Principal Consultant, from EnviroCom Australia – a leading environmental consultancy specialising in training, education and research across a range of environmental areas.
The discussions from the workshop will be captured and illustrated by a graphic recorder for future use in the development of the strategy. On behalf of the Department, Mary Rowland, Education Consultant from Aqius Education, will provide an update on the initial phase of the strategy.
FAQs
What are my transport/parking options for getting to and from the event?
If traveling by train or bus, the Pacific Hotel Brisbane is a 13 minute walk from Roma Street Station or a 10 minute walk from Central Station and city bound bus stops. For route timetables go to https://jp.translink.com.au/plan-your-journey.
Limited parking will be available at the Pacific Hotel Brisbane. Alternative public parking options include King George Square and Wickham Terrace Car Parks.
What if I can't attend both days?
Your input will still be invaluable even if you can only attend for part of the time. When registering your attendance please select which day you are able to attend.
What if I can't attend the workshop but still want to be involved?
The outcomes of the workshop will be distributed to all workshop attendees and relevant stakeholders.This will also provide an opportunity for feedback to be gathered from those unable to attend. To ensure you receive updates about the Sustainability School Based Education Strategy, please email WastePrograms@des.qld.gov.au with your contact details.