DENTAL CONTRACTING (How it affects contracting dentists & practice owners)
Event Information
Location
Brisbane City
Level 8 "Riverside Centre"
123 Eagle Street
Brisbane City, QLD 4000
Australia
Refund Policy
Refunds up to 7 days before event
Description
I'd like to share something with you ….. for almost 13 years as a Specialist Dental Accountant one of the most common & costly mistakes I regularly see are dental contracting arrangements. ABN Dental Contractors and Practices who think they have it right are often very surprised to find that they are not compliant, and are shocked to discover how substantial the costs can be if not rectified.
The great news is, is that once set up correctly, it is very simple and easy to follow. For one night only in Brisbane join me for a jam-packed 90 minute session where we will unlock the secrets to:
Net method contracting

Gross Up method contracting

How to correctly calculate and pay contracting commission

What is "sham" contracting

When is superannuation required to be paid

How to correctly prepare contracting invoices

Explain the key components of service facility agreements

Rights of the contracting dentist

Obligations of the practice owner

How to ensure an ABN contractor does not become a "deemed employee"

How GST is calculated

Workers Compensation responsibility

Exposure to payroll tax

Benefits of being an ABN contractor rather than an employee

Correct use of legal structures (Company or Trust)
Afterwards there will be time for any questions you may have, and to discuss your current contracting arrangements.
The evening starts at 6.30pm and tickets for our Brisbane event being held on 22/02/18 are just $77.
About the Speaker – Albert Gigl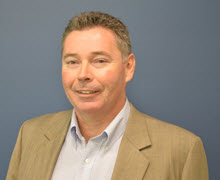 Albert Gigl (Principal & Chartered Accountant), is widely respected throughout the Accounting & Dental communities.
Albert's on-stage presence is always engaging and entertaining – whilst delivering valuable content. Why? Because he LOVES what he does!
Over the years, Albert has been actively approached as guest speaker for many dental conferences, seminars and events. He is acclaimed for knowing instinctively what the key business & tax issues are that dental professionals need to know, and delivering it in an easy-to-understand way.
His accounting practice - MW Partners Chartered Accountants is a boutique accounting practice providing tax services and advice to individuals, business and self-managed superannuation funds, specialising in the dental, medical and professional services area, with an open and friendly approach.
For further information, please go to www.mwpartners.com.au or email allison@mwpartners.com.au
Date and Time
Location
Brisbane City
Level 8 "Riverside Centre"
123 Eagle Street
Brisbane City, QLD 4000
Australia
Refund Policy
Refunds up to 7 days before event