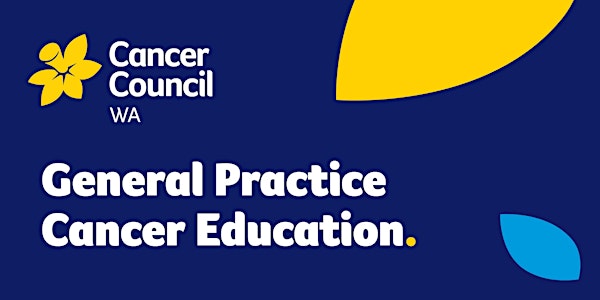 Demystifying cancer drugs administered in general practice 8769
This free webinar will highlight the cancer drugs prescribed by the patient's Medical Oncologist and administered in general practice.
About this event
On the morning of Wednesday 27 July an email will be sent to registered attendees which will contain a link to join the webinar. You will be able to join the webinar by clicking the link.
The platform being used for the webinar is Zoom. The webinar will go live at 7:00pm Perth time. You will be able to join the webinar by coping the link below into a web browser, and entering the passcode when prompted.
https://us06web.zoom.us/j/84167856951
Passcode: 484722
Some cancer drugs, particularly for the treatment of prostate and breast cancer can be administered in general practice. At this webinar, Medical Oncologist Dr Siobhan Ng, will discuss the commonly prescribed drugs by Medical Oncologists including goserelin acetate, denosumab, degarelix, leuprorelin acetate – which are then administered in general practice by a GP or nurse. Dr Ng will also highlight the common side effects and how they can be managed, as well as tips for injecting the subcutaneous medications.
7.00pm - Welcome and introductions
7.05pm - Presentations
Dr Siobhan Ng, Medical Oncologist
7.45pm - Questions & discussion
8.00pm - Webinar close
This activity is pending accreditation under ACRRM PDP, and the RACGP CPD Program - Activity ID: 352058
For more information, please contact: GP@cancerwa.asn.au