Description
At Business SA, we recognise the continued pressure businesses are under as they face high electricity costs and concerns about reliability. We recognise the significant efforts businesses are making to take control of their own energy situation.
In recent years there has been an increased focus on how "demand response" can support electricity network reliability, by providing financial incentives to businesses when they reduce their reliance on electricity at times of peak demand.
While demand response programs until now have typically targeted large market customers (such as those which consume more than 160 MW hours per year, or with annual bills of above $60,000), these types of opportunities will become increasingly relevant for all businesses, no matter how big or small, as cost-reflective network tariffs are introduced.
If you can learn how to respond by making small changes to your business energy usage during peak periods, it could make you money.
Business SA is pleased to have retailers Flow Power and AGL present their experiences on how they operated demand response programs in South Australia over our most recent summer. Multi-national winemaker Pernod Ricard, which took part in Flow Power's program, will also present its experiences in managing electricity load in the spot market and how it took advantage of the financial incentives offered through a demand response program.
Our forum will conclude with networking canapés and drinks to enable members to informally discuss energy costs and learn from each other's experiences.

Key note speakers are:
David Evans – Commercial and Engineering Director, Flow Power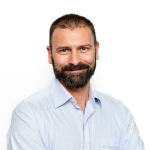 David joined Flow Power in 2010, after operating his own environmental consulting business and previously managing the Drives Engineering & Service division for ABB Australia. David has trade qualifications in electrical engineering and nearly 20 years' experience in industrial automation, energy efficiency, power systems and business management.
Travis Hughes - Head of Market and Product Development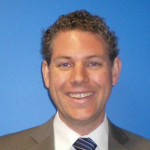 Travis is Head of Market and Product Development in AGL's New Energy Division and has previously worked in Carbon Management, Advisory, Projects, and Energy Programs roles at AGL. Before that he was Principal Consultant at Environmental Resources Management (ERM) which included four years in Oxford UK.
Stephen Cook – Sustainable Development Manager, Pernod Ricard Winemakers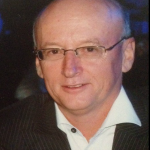 Stephen has had a long career in the wine industry and has spent the last 12 years at Pernod Richard as both a winemaker/winery manager, and more recently working across Pernod Ricard's operations with a particularly focus on sustainability and improving the efficiency of utilities. Stephen has been actively managing Pernod Ricard's electricity exposure on the spot market since early 2017, including participation in Flowpower's demand response program.
This is a free event for all Business SA members and $25 for non-members.
Presented in partnership with: