Description
Learn Effective B2B Marketing Strategies & Techniques
Get More Leads. Get More Revenue. Get More Results. Stay Relevant.

A One Day Workshop to Transform Your Marketing Results

Join global marketing experts for a one day workshop as they provide tangible growth strategies focusing on B2B business success for the Central Coast, NSW.
This is Central Coast's only workshop dedicated to B2B demand/lead generation & marketing strategy.
This one day workshop will be in an intimate setting and will only be available for 30 business professionals, serious about advancing their growth in 2018.


---
Why are we Focusing on Businesses in the Central Coast?
The Central Coast is quickly becoming an east coast hub for small and big businesses. It is proving to be an easy base for large corporate businesses to conduct national and international businesses and therefore there is a growing demand for local suppliers, retailers and service providers to keep up with competitive and digital disruption.

Businesses that ignore these changes or neglect adaptation to the digital landscape will sadly be left behind.


Embracing modern strategies and technology will keep businesses relevant and competitive as new companies arrive to the coast. They can also remain front of mind as the market constantly depends more and more on digital platforms in their everyday lives.


---

Why Register for this Workshop
This workshop is designed to provide you a step by step process and tactics to build a bespoke digital and marketing strategy relevant to your business. At this workshop you will:


Learn actionable methods for increasing your leads and your revenue.

Learn how to plan your marketing in a digital world and how it differs from "traditional" lead generation.

Learn how to take the principles of word of mouth business development and scale your efforts through automation via social media.

Learn how to identify your unique selling proposition of your business - Create an elevator pitch that clearly defines your brand, audience and key differentiator

Understand how to leverage neuroscience techniques and modern customer buying psychology in the B2B world

Get step by step insights that allowed us to generate millions of dollars in additional revenue for our clients.
By the end of this workshop, you'll know exactly what you need to do to reach potential leads, get them excited about your brand, products, and services and to keep those (qualified) leads rolling in.
---
*BOOK NOW | ONLY 30 SEAT AVAILABLE!


---
Prereqs and Preparation
Please bring your laptop.

Bring 1 – 3 examples of what your business is currently doing for marketing your business.

Casual dressing. Promise, we won't judge you. This is a casual and comfortable workshop where your key focus is to learn and benefit from collaboration and creative environment. Therefore, jeans, shorts, and thongs are welcome.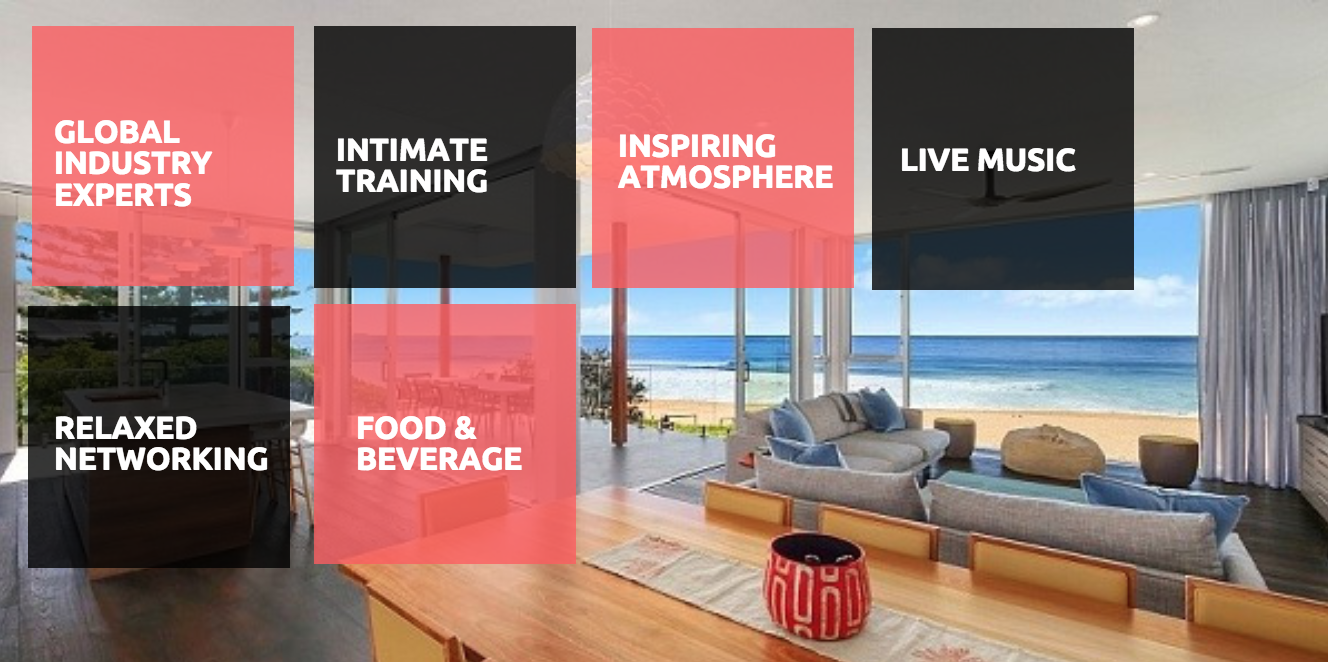 Bookings and Refund Policy
We understand that sometimes things don't go according to plan. If for some reason you can't make it to the workshop after booking, we are happy to reschedule another session with you.
Date and Time
Location
Refund Policy