Delivering Mission in a Market Based NDIS World: A lunchtime workshop for N...
Event Information
Location
RMIT University Building 1
(Francis Ormond Building) 124 La Trobe Street
'The Boardroom'
Melbourne, VIC 3000
Refund Policy
Refunds up to 7 days before event
Description
The NDIS, with its focus on large growth and commercial market based responses, represents one of the biggest changes to the way social services are structured, funded and delivered in Australia's history, with profound implications for the not for profit sector.
There are significant opportunities, but also areas where the NDIS will change the way many not for profit organisations go about achieving their mission. Indeed the changes are so profound the continued existence of some organisations will be open for debate.
This lunchtime workshop is designed to challenge the thinking of Boardand Executive staff about the ways they have always done business.
The workshop will be structured around candid discussions with other industry leaders. It is aimed to assist organisational leaders to consider strategic changes such as consolidating activities, moving into new areas or divesting some activities.
About the speakers
Joseph Connellan is a Strategy and Practice Consultant with 25 years' experience in developing and delivering improved services. He has worked in both the Affordable Housing and Services for People with a Disability spaces; has been CEO for a number of not for profit organisations; has experience as Executive Officer in three housing agencies; and a strong background in policy and program development within Government. Joseph is a member of the Victorian Disability Advisory Council. He has a Business Degree with a Master of Social Sciences and attended the Harvard Business School Strategic Perspectives in Nonprofit Management as a Harvard Nonprofit Fellow.
Dale Renner is management consultant with 18 years' experience advising organisations across a range of industries, including energy, finance, education, health, tourism and social services. He specialises in strategy, innovation and marketing, and runs the innovation systems part of Latitude Network. A childhood in Central America formed his sense of social justice, and he has been working for the last few years on helping social service organisations develop new services, develop growth strategies, and prepare for a more competitive social sector. He has degrees in Law and Economics, and lives in Melbourne.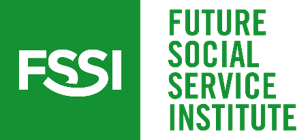 Event cancellation / refunds
Bookings are subject to the FSSI event cancellation policy, available here


Date and Time
Location
RMIT University Building 1
(Francis Ormond Building) 124 La Trobe Street
'The Boardroom'
Melbourne, VIC 3000
Refund Policy
Refunds up to 7 days before event