Description
City of Parramatta Council, in partnership with the Western Sydney Business Centre, is offering the Small Business Workshop Series; a program of workshops designed to guide those interested in starting, developing or growing a small business in the Parramatta Local Government Area.
Workshops are delivered as stand-alone sessions, allowing participants to select which topics will be most beneficial to them and their businesses.
---
Define Your Target Market
In business… and in life… you're not going to be everyone's cup of tea, and that's perfectly ok.
The magic happens once you can identify the group of potential consumers who are ideally suited to your product and then specifically tailor each aspect of your business to meet their needs.
Stop wasting time and money trying to please everybody, come and get started pinpointing exactly who you love doing business with so you can target them and build your business.
Learn how to build the "know - like - trust" factor and become to go-to business in your field.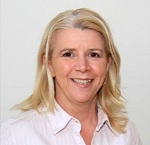 This workshop will be run by Lisa Penson of the Western Sydney Business Centre on behalf of City of Parramatta Council.
Lisa Penson is an experienced business coach, having worked with over 600 businesses of wildly differing industries. She wears many hats – mentoring, consulting, facilitating and training – and will choose the best to match what a client needs.
Lisa speaks on business topics, runs networking events and workshops as well as tutoring Diploma of Business for Entrepreneurs students. You've come to the right person for business knowledge and support!
---
Date: Monday, 26 March, 2018
Time: 9:50am – 12:00pm
Cost: Free but bookings are essential
Location: UNE Future Campus Collaboration Space, Level 1, 211 Church Street, Parramatta
Parking is available on-street or in the Eat Street and City Centre Car Parks.
Parramatta Transport Interchange is a 10 minute walk from the venue.
Please refer to Council's website for more information on parking.