Description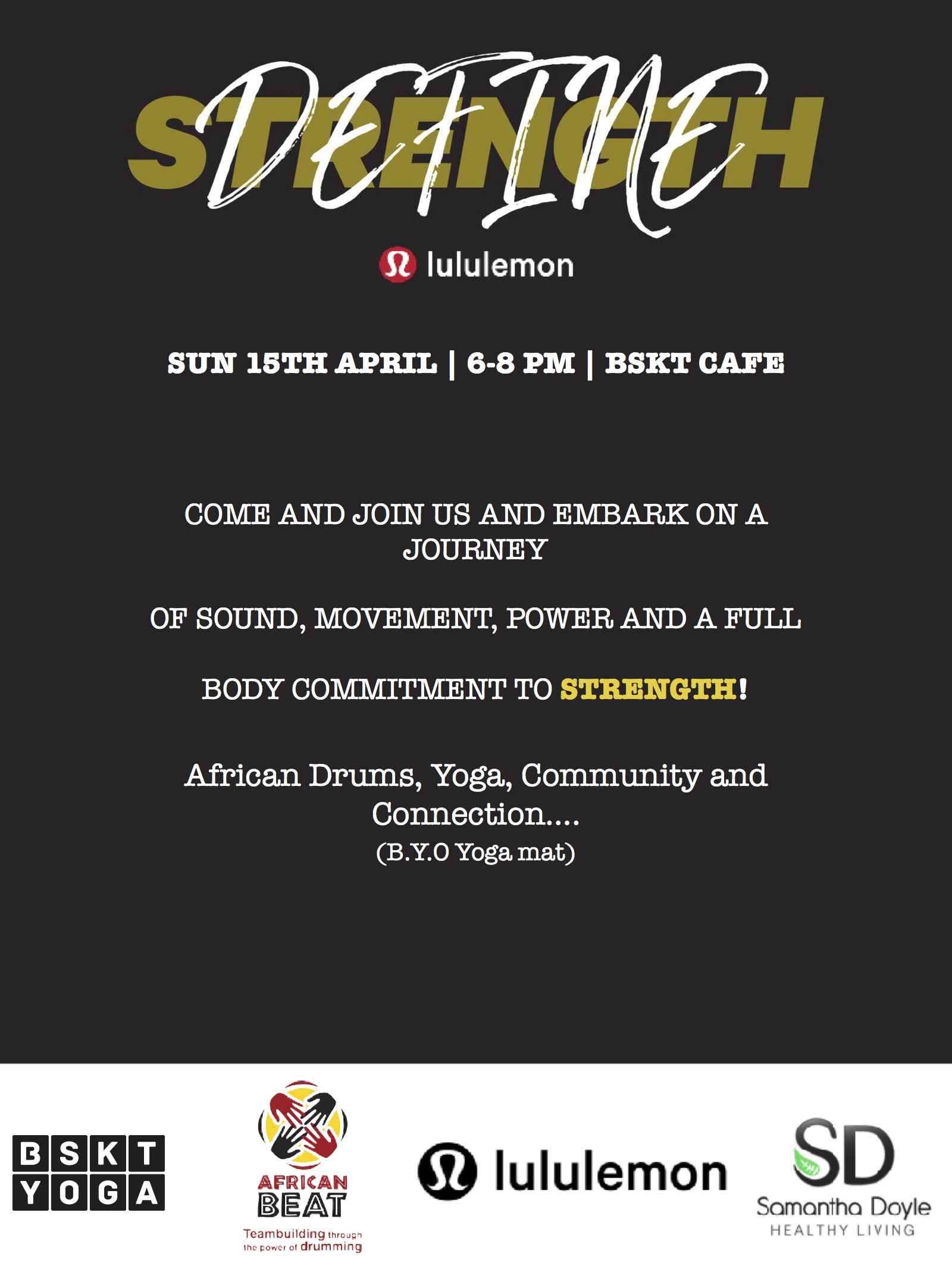 Somewhere along the way strength was defined for us. We are whoever we want to be and that takes strength from within.
Join us through a yoga practive designed to inspire. One of the Gold Coast's most influential Health and Wellness inspirations Sami Doyle will share her story of strength and how she defines it in her life. Enjoy the soothing sounds of Africa Beats with their authentic drums and flutes as we dive deep within and find our power.
Make sure you stick around for some refreshments, we have kombucha on tap!
Complimentary, as always.