Event Information
Location
Level 2
2 Hill Street
Surry Hills, NSW 2010
Australia
Description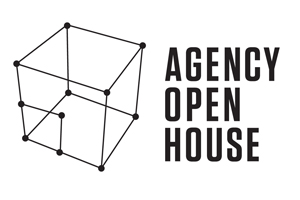 OVERVIEW
Beers, Sushi and Brains. Jump into live brand explosion sessions, brainstorms, focus groups, innovation training and tech trials. There is nothing 'average' about your average agency day. Get involved at Deepend Group.
We'll also be hosting some exclusive sessions that offer a peak into Deepend Group life:
SCHEDULE
Lunch & Learn Session: 1:00 - 2:00PM - No Registration needed.
Session 1: Let your senses run wild - by Tim Collins (Senior Account Director, Deepend) & Adam Washington (Senior Account Director, Deepend 2:00 - 3:30PM: Join us on a journey of brand exploration as we get to the core of what makes the Sydney Royal Easter Show unique. Encompassing a series of interactive workshops, this session will harness the power of group work with a dash of urgency to uncover the core, instrumental and expressive values of this family favourite event.
Session 2: Innovation Uncorked - by Matt Whale (Managing Director, How to Impact). 3:30 - 5:00PM:Commencing with a brief introduction and background, this session will immerse participants in the client's business challenge and how we go about looking at the challenge through multiple lenses and apply leading edge creative tools to uncover breakthrough ideas.
Session 3: Matching opportunities in device use with business objectives - by David McGowan (Managing Director, Nomad). 3:30 - 5:00PM: Commencing with a brief introduction and background, this session will utilise creative brainstorming methodologies and an exploration of a scope of opportunities that fulfil the business challenge. Attendees will be immediately involved in the session as an active participant, contributing to creative ideas and hands on with creative technology examples.

Date and time
Location
Level 2
2 Hill Street
Surry Hills, NSW 2010
Australia