Description
DEEP WILD & SEXY | Skills, Tools & Practices for Evolving Intimate Relationship
Fast Transformation with Body Based Learning
---


In this Unique Experiential Workshop you'll discover how to…
Deepen connection, intimacy & trust in relationship
Dissolve everyday tension that prevents connection
Stay open & connected in conflict instead of shutting down
Awaken wild, playful energy in yourself & your lover
Freely express yourself - no more holding back
Create profound heart-connected sex with your lover
---
Embody Essential Everyday Skills to Keep Relationship Deep, Wild and Sexy!!
You can learn good relationship theory through books, podcasts and videos… but like learning tango or tennis, nothing changes while sitting on the couch! You have to practice these skills in your body.
Over many years of working with couples, we've developed a set of core skills and fundamental exercises that retrain your body and mind with new habits, so you can sustain a healthy, thriving, juicy and sexually fulfilling relationship – deeply connected, passionate and alive.
At this workshop you'll discover essential everyday relationship skills that can be learned and embodied through simple yet powerful and playful relationship practices, deeply integrating new ways of being into your heart, mind and body.
Discover and practice the art of

masculine and feminine

dynamics to instantly

increase attraction

and

sexual energy

Learn and practice skills to

reduce tension

,

dissolve resistance

,

deepen connection

and

tune into what your partner most needs

Explore

how to make your sex and intimacy flow more easily

, with playfulness, humour, compassion, love and passion.

Increase your capacity

to

express more fully

and to

handle the inevitable ups and downs

in relationship.

Transform your everyday experience

with your partner, peers and the world through

alignment of head, heart and body wisdom

Experience

deeper fulfilment

and

greater freedom

living

more authentically

from your

deeper self
---
PLEASE NOTE: This workshop contains adult themes, discussion and practices. There is NO nudity and NO explicit sexual touching at any time during the workshop – even between established couples.
---


Your facilitators: Mo Latin & Lisa Page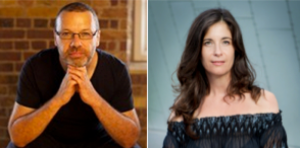 A little more about your hosts:
Lisa Page & Mo Latin – a real world couple and certified coaches specialising in relationships, sex and intimacy. As International Speakers and Teachers together we bring more than 25 years training, professional experience and personal practice in the realms of relational psychology, sacred intimacy, yoga, meditation, dance and martial arts.
Our passion is helping committed, busy couples to create extraordinary, passionate and deeply loving relationships. We've helped couples from around the world reawaken their erotic life together, to reignite passion, deepen trust, connection and consciously explore their next 'edge' in love, sex and intimacy. Our clients say they now enjoy not only truly soul satisfying and fulfilling relationships, but also richer and more authentic lives.
---


We get that this might be new for you. So have a read of what clients have said below...

"This has helped me immensely in my relationship!" James A. - South Australia
---
"Thank you both, guys… That workshop was awesome, and I can see that it's going to have some really positive effects our relationship moving forwards into the future." Rhys – South Australia
---
"I love THE SUPPORT you give and knowing that I was being held in a sacred container. The extensive work you have done on yourselves shows, so you teach from experience and also the style in which you both coach, it is really impressive." Shaylin Green - Melbourne
---
"Our sex is better and deeper than ever – thank you for bringing this to us" Dr. Frank. P - New Zealand
---
"I want to say a massive thank you and give my deepest heartfelt gratitude to Mo Latin and Lisa Page for an incredible workshop yesterday. For holding impeccable space with such integrity, for your realness, your sharing and openness, for the work that you do and completely embody within yourselves and then bring to others.
The shifts not only within myself but I got to witness in others were Amazing. It was such a fun day too.
You are both just incredibly Beautiful people inside and out and what you are bringing to the world is so important. I'd highly recommend your work to both singles and couples . I feel like I've opened up at a whole new level in ways I knew before however its deepened and I've embodied more of my truth. I feel so much more freedom and aliveness in my being which means I can bring that into my work, so not only have I benefited in a massive way but so have others iny life in relationships and Business.
Thank you so so much xx" Belinda Sims - South Australia
---
"Oh my god what has happened to my husband!!! He's a new man!! He is so fucking amazing!!!
You said to trust you…and I did…but I had no idea what the result of that would be. I certainly never thought it would lead to such a new husband in such a short time!
I did what you said… and then we had THE best sex of our lives!!!
I'm SO HAPPY!!!!!! THANK YOU THANK YOU THANK YOU!!!! :-D" Ivy – London
---
"It was really good to see you working together, it's a nice energy to have a loving couple holding the space…
The demos you guys are doing is really how people learn through osmosis and direct transmission I think, much, much more effective than words could ever be." Richard - London
---
"What I loved most was Lisa & Mo! The integrity that you both held, the support, encouragement & passion that you both displayed is what allowed me to get through some exercises where I felt vulnerable.
You created a safe environment for me to explore, to heal & to let go." Monique - South Australia
---
"Since we've met you…life is so much more worth living, it's whole, it's deep, it's passionate, it's LOVE!
A big breakthrough for me personally I think it was understanding my man on a whole different level. We can now let go more and more and create a new moment of giving even when we f** up!
Our relationship is more fulfilling, more painful, more exciting, more joyful, just more of everything! And I feel there is no option for us not to expand. Thank you…!!!"
S.D. - New Zealand
---
"I loved the strong yet gentle and safe container you both offered.

I loved your own displays of how you embody being wild and sexy. This was an insight into how and why you two as a couple and individually, want to gift the world with your personal experiences.
It was also really lovely to shine my light and feel really held at the end." Andrea - London, UK
---
---
"Thank you so much for the connection session. I was surprised at how deep a connection we created in such a short time – it was the deepest we'd ever experienced together" Matthew Apostolides - South Australia
---
IMPORTANT: This workshop is for couples, singles and other relationship arrangements. All genders and sexual preferences are welcome.
We aim for equal gender balance numbers for practical exercises where you may partner with different individuals for the purpose of better practice. Singles will be paired (with consent) for partner exercises. To be certain of working with a partner of your choice, come with a friend.
We are committed to the highest degree of safety and integrity for all workshop participants, and as such provide a very safe 'container' for this sacred work. These workshops contain adult themes and practices. There is NO nudity and NO explicit sexual touching or kissing – even between established couples.
---
BOOK NOW! LIMITED PLACES
DEEP WILD & SEXY

Skills, Tools & Practices for Evolving Intimate Relationship
Deep Transformation Through Body Based Learning with Lisa Page & Mo Latin
Adelaide Workshop | Sunday 20th November 2016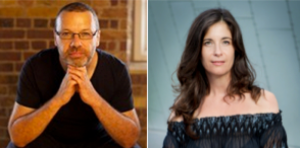 We look forward to seeing you there
Relationship Advice | Relationship Workshop |Relationship Seminar | Relationship Tips | Relationship Counselling | Relationship Programme | Relationship Coaching | Relationship Help | Sex Advice | Sex Workshop |Sex Seminar | Sex Tips | Sex Counselling | Sex Programme | Sex Coaching | Sex Help | Intimacy Advice | Intimacy Workshop |Intimacy Seminar | Intimacy Tips | Intimacy Counselling | Intimacy Programme | Intimacy Coaching | Intimacy Help | Couples Advice | Couples Workshop |Couples Seminar | Couples Tips | Couples Counselling | Couples Programme | Couples Coaching | Couples Help