Location
Labrador Community Centre
57 Billington Street
Labrador, QLD 4215
Australia
Refund policy
Contact the organiser to request a refund.
Eventbrite's fee is nonrefundable.
This sound bath session helps you relieve the physical and mental discomfort and brings optimal balance back for your well-being.
About this event
Join the popular Singing RingⓇ sound bowl, Deep Peace Healing Sound Meditation session in central Gold Coast! We have been running sessions in Mudgeeraba for years, but due to its popularity, we decided to introduce this to the people in the northern area!! With the limited spots of up to 12 guests, we are going to guide you into the deep relaxation to regain inner peace in the full harmonic overtones.
This session helps you relieve the physical and mental discomfort and brings optimal balance back for your wellbeing.
Singing RingⓇ sound bowls are invented in Japan with crystal infused special alloy mainly consisted of copper, and is proven to shift your brainwaves to the more relaxed state.
If you have any of the following conditions/symptoms, our session might be able to help you ease them.
- Stress, anger, loss, and grief
- Difficulty relaxing
- Insomnia or low-quality sleep
- Chronic fatigue
- Strong anxiety and depression
- Mental imbalance (agitation or low energy)
- Lack of concentration
- Joint, nerve, and muscle pain
-:-:-:-:-:-:-:-:-:-:-:-:-
[Date x Time]
Thursday, 31 March 2022
Saturday, 9 April 2022
Saturday, 30 April 2022
Saturday, 14 May 2022 (Cancelled)
Sunday, 29 May 2022
18:15~19:45 (Door Open 18:00)
[Program]
- Deep Peace Healing Sound Meditation
- One point personal sound vibrational massage: Each person gets 2-5min of sound bowl massage focusing on their body part of discomfort
[Venue]
Labrador Community Centre
Activity Room B
https://goo.gl/maps/Jn6qgkUHvZaGEMWM7
[Fees]
$30+System fee: Pre-sale ticket on eventbrite
Or
$35: Cash on the day at the door
(Max: 12 guests)
[Bring]
You may lie down to receive the full benefit during the Sound Healing session. Bring your cushion, pillow, yoga mat, blanket to lie down on the carpeted floor.
Wear clothes without buttons or zippers in front or back of your torso.
[Enquiries]
Shiho Ottomo
0475 884 969 (Please text, call urgent only)
shiho.ottomo@gmail.com
-:-:-:-:-:-:-:-:-:-:-:-:-
[Organizer/Performer Information]
◆Tohshiko Matsumoto / Singing Ring Sound Bowls and Personal Sound Vibration Massage
Founder of Meditative Sound Therapy and currently a Singing Ring Association Certified Instructor and Therapist. She recently gained a qualification as a Human Science Life Coach to further support people's wellbeing. While raising her children, she learned the laws of natural vibration and frequency while later in her life she encountered Singing RingⓇ. Now she applies these studies of love and harmony to her life. By sharing the experience, she wishes everyone to have a healthy and happy life filled with joy and laughter. Toshiko is also a Co-director of the International Clay Therapy Association, and an instructor of ICA salon-work seminars.
Web: https://meditativesoundtherapy.com
Youtube: https://www.youtube.com/channel/UCqi9tWXUyh6BSWuQdze9Ang
◆Shiho Ottomo / Singing Ring Sound Bowls and Guided Meditation
Marketing Director and Graphic/Web Designer from Shiho Creative, supporting running numerous events for Meditative Sound Therapy. Together with toshiko, Shiho plans and organizes events to spread the awareness of Singing RingⓇ benefits to the community for health benefits.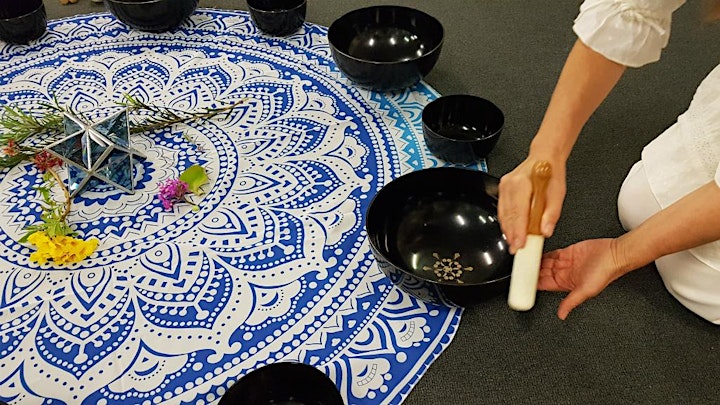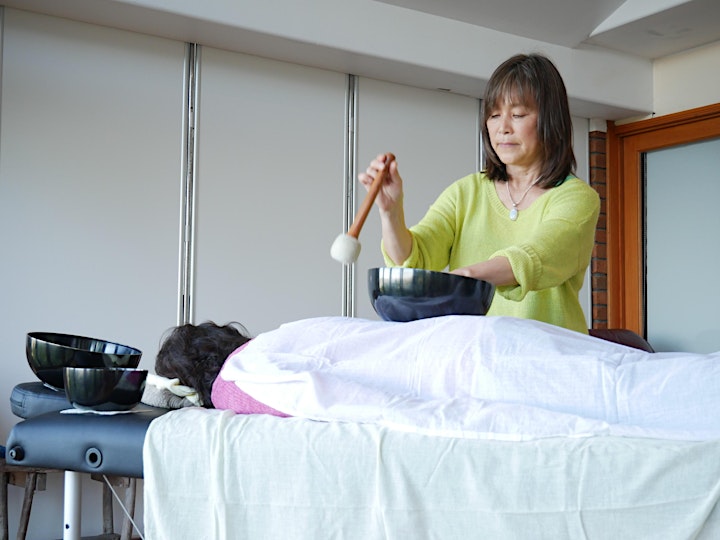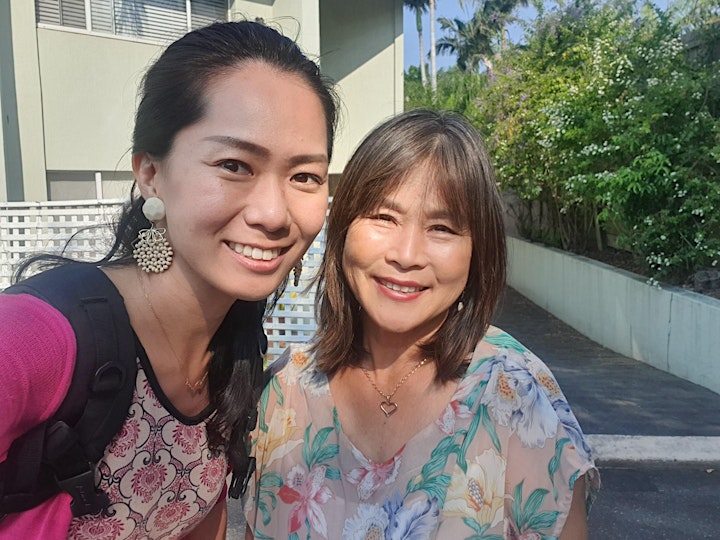 We, Shiho and Toshiko, are looking forward to seeing you!!