Description
Calling out to all Meditators, Yogi's, Sound Healing and Sound Bath Lovers

Come and join Vanessa Forbes and Steven Mazabow for a
DEEP DREAM SOUND JOURNEY with DIDGERIDOO AND MAYAN TEMPLE FLUTE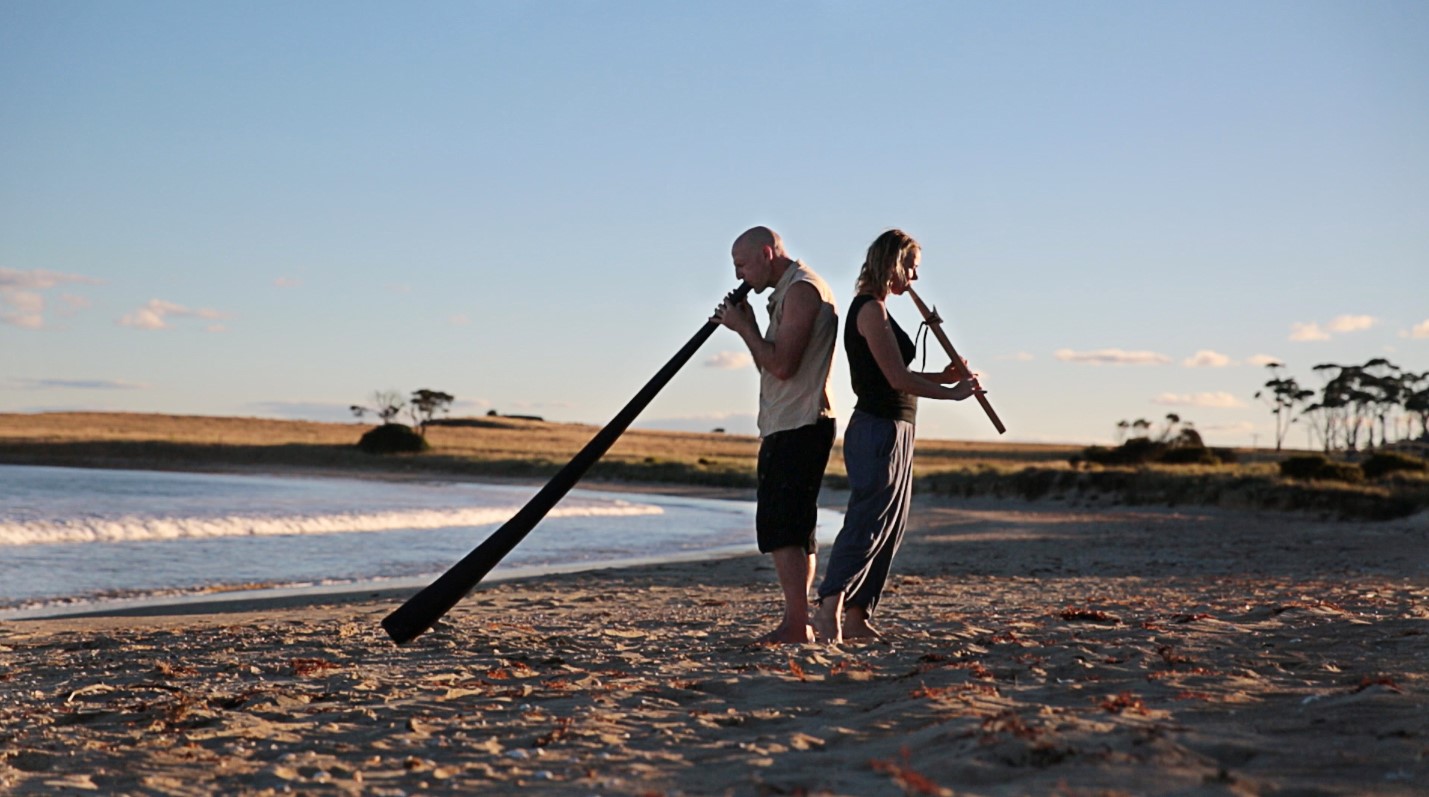 Limited to only 35 Sound Travellers

Come and be treat your mind, body and soul to a Deep Dreaming Sound Journey and Meditation led by Vanessa Forbes and Steven Mazabow at the beautiful and tranquil Dharma Shala Yoga space in North Bondi


Using the mystical and primordial essences of Multiple Black Hemp Didgeridoos interwoven by the mystical sounds of the Mayan Temple Drone Flute and Sacred Chanting by Vanessa. Steve and Vanessa will take you on a magical sonic sound journey which resonates deeply inside your body, gently moving you into a deep state of relaxation and to tune into the knowledge of the universe around us in a more intuitive way.

Get to experience Didgipuncture - didgeridoo played around your body which resonates deeply inside your body, releasing emotional blockages which also provides deep inner cellular sonic vibration and massaging.

Along the dreaming way you will hear the evocative sounds of the ancient Mayan Temple Flute accompanied by the chanting of the Guyto monks in communication with whale songs passing our shores. You will be romanced by the ancient harmonics on the Turkish pan pipes along with meditative melodies of the Hang Drum. Guiding you deeper still will be the resonances of Om Resonator whilst Vanessa recites the Sacred Chant of Devi and caress us with a few of her manifestation songs from her album - LOVE LETTERS FROM THE UNIVERSE

Doors Open: at 6.45pm and Close at 7.00pm Sharp
Cost: $30 (early bird until 4 nov) +BF

What to Bring: Please bring something soft to lie on and a pillow for your head and maybe a blanket to keep yourself warm and cozy.