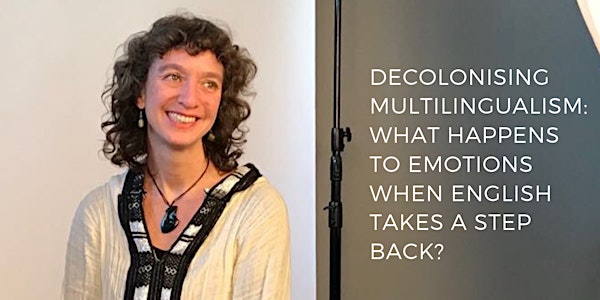 DECOLONISING MULTILINGUALISM: WHAT HAPPENS TO EMOTIONS WHEN ENGLISH TAKES A...
Event Information
Location
G60 Braggs Lecture Theatre, University of Adelaide
Description
Titero, Whakarongo ... korero.
look, listen ... speak.

Asserting your rights, your subjecthood, your desires and your concerns is not easy in a
language you do not speak or understand well. It requires effort and it requires
dependency. It will place you in positions of exclusion and vulnerability. It will mean you
are thrown back onto modes of non-linguistic communication. It will mean you may feel
threatened.

Breaking with traditional forms, as part of the decolonising process, this lecture offers a
series of narrative vignettes, experiences, poetic content and extracts from a manifesto for
decolonising multilingualism.
Date and time
Location
G60 Braggs Lecture Theatre, University of Adelaide